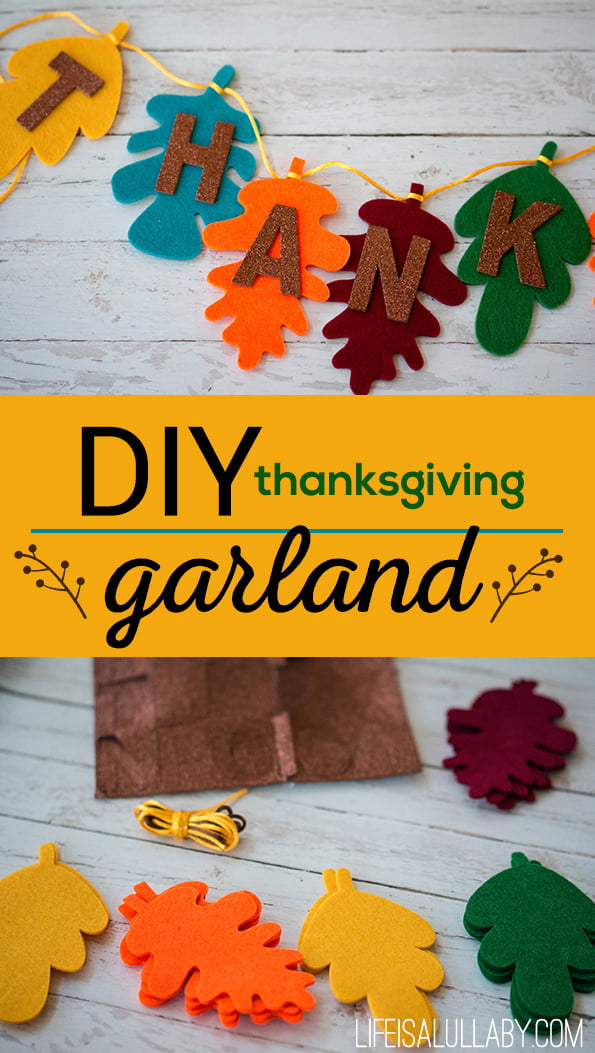 This is really simple DIY Thanksgiving garland, you only need a few supplies.
Supplies for DIY Thanksgiving garland:
Felt leaves – enough for your letters
String or ribbon
Glitter letter stickers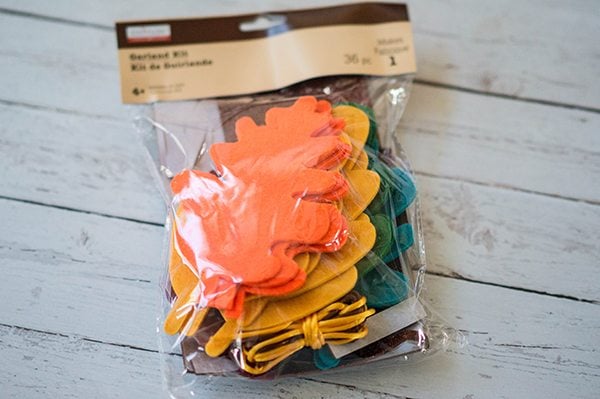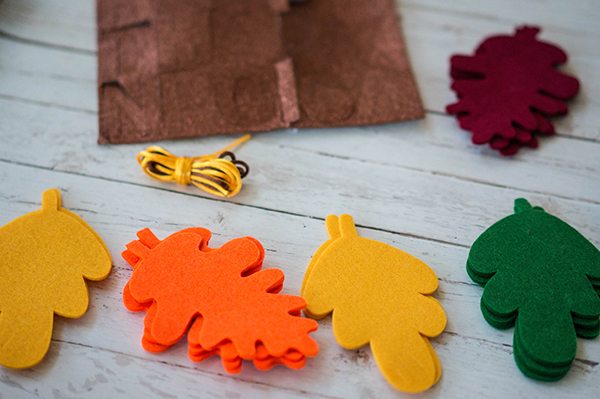 Now you just need to arrange the leaves in a pattern that you like. With the tips of the leaves you can tie a knot around the edge to attach the leaves together for the garland.  Then just add your stickers on top and you're done!