The new Trolls movie has been a huge hit with kids. We have seen so many fun trolls crafts and decided to share a few with you today including this fun Trolls mason jar craft. If you're planning a Trolls party or simply just have a Trolls fan in your house, then these princess poppy Trolls mason jars will surely be a hit!
RELATED: Trolls Handprint Cards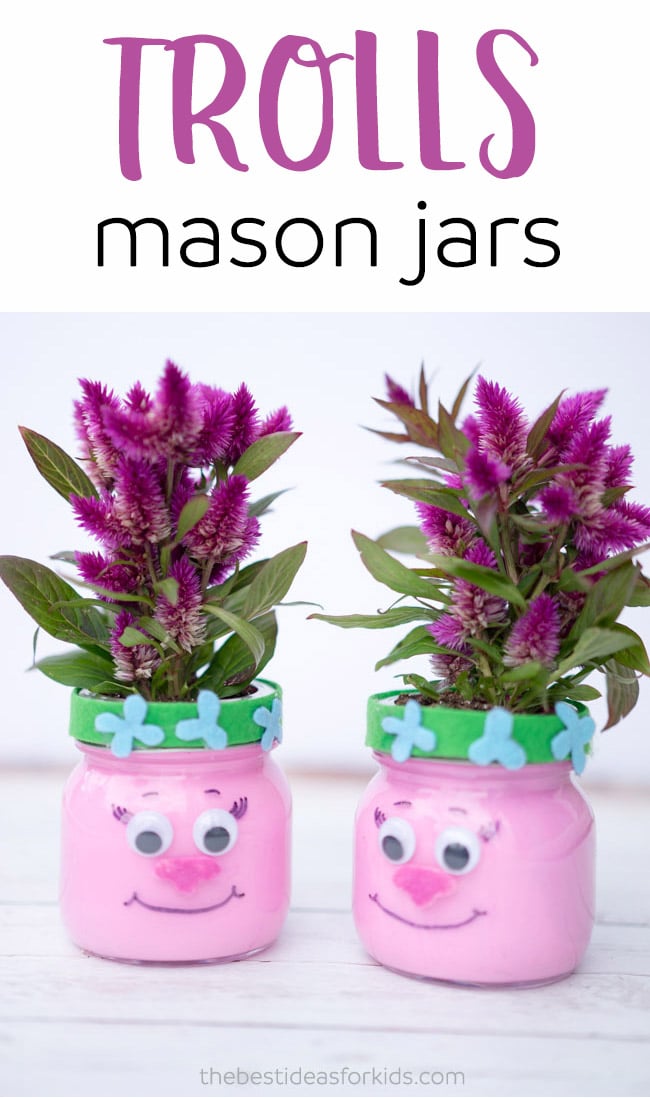 Supplies Needed for Trolls Mason Jars
Small Mason Jars
Pink Acrylic Paint
Spray Primer – we like this brand for painting mason jars
Googly Eyes
Sharpie
Pink, Green & Blue Felt
A flower or plant that grows upward (preferably in pink) – the variety we found is called Celosia Intenz. If doing this for a party, you could also use cut flowers at different lengths to get the "growing hair" look.
Hot Glue (adults only) or Glue Dots for kids to use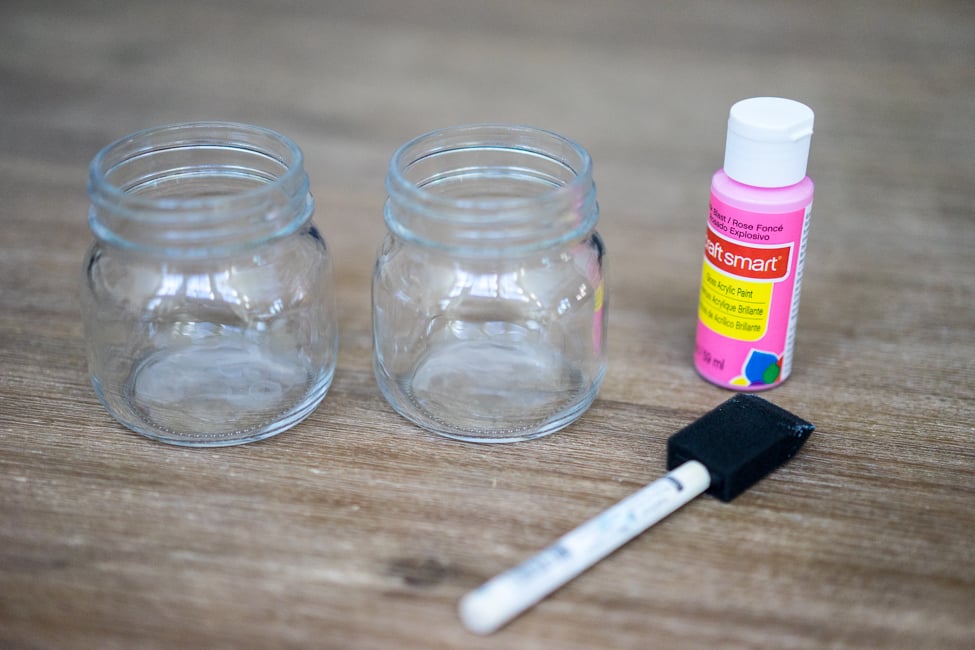 We made these versions by pouring the paint inside (this is only recommended if you're making these for a Trolls party). See more tips on this below.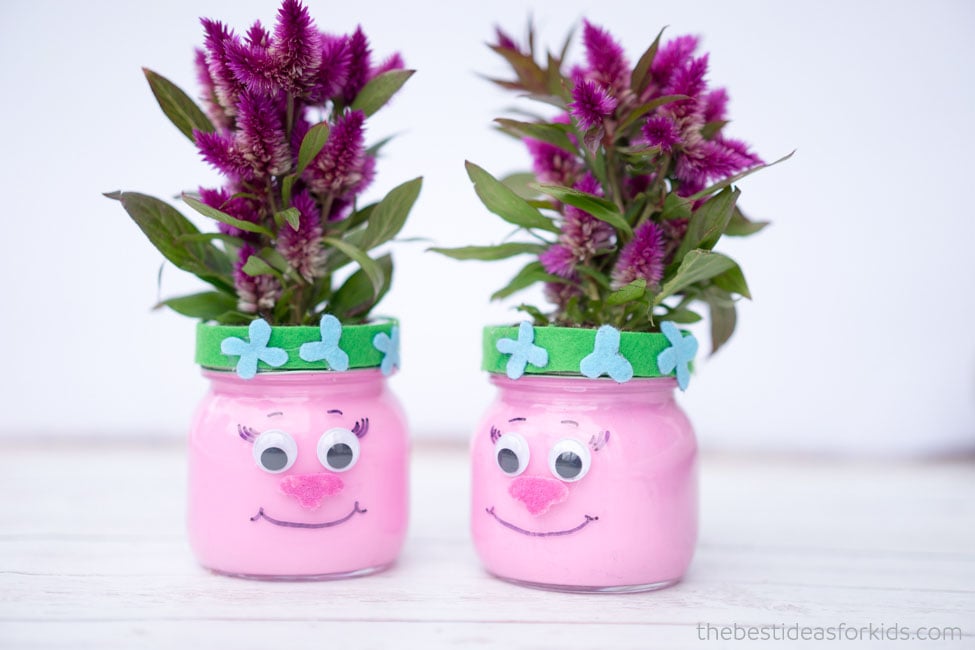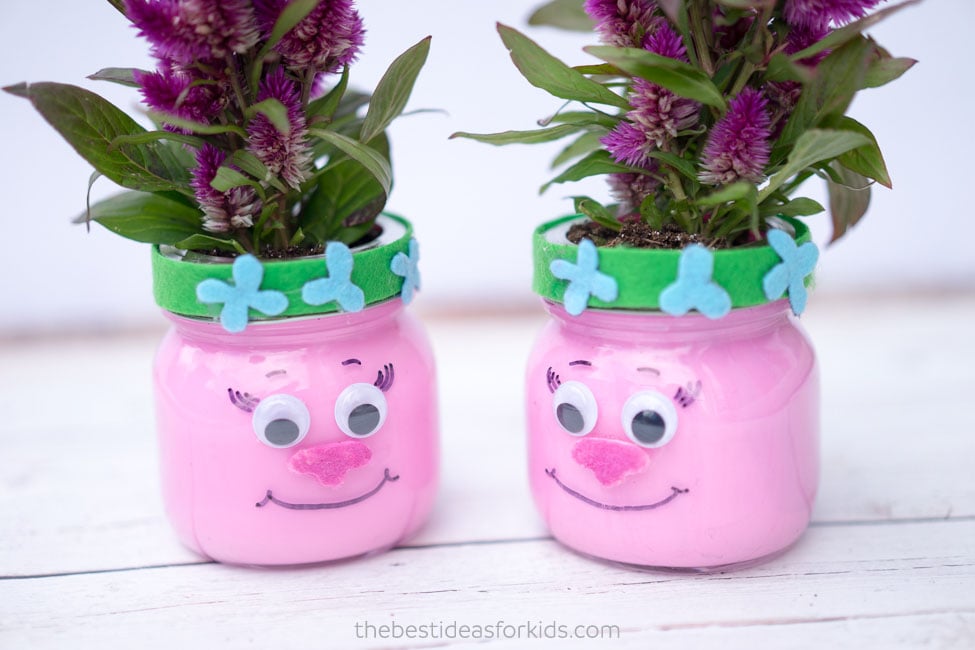 We also made another version of Princess Poppy done with the paint on the outside and smaller googly eyes. We also used a different plant to show that any pink plant will look great!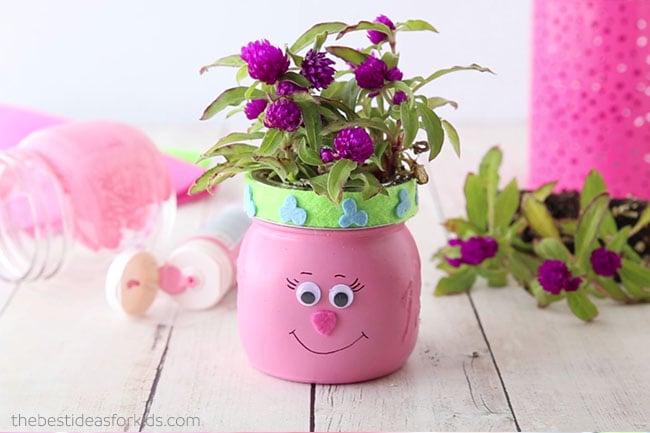 Watch the full tutorial video here before you get started!
Directions to Make Trolls Mason Jars
1. Spray the jars with primer according to package directions. We like this brand for painting mason jars. Adults only should do this part. 
It's recommended to prime beforehand but not necessarily needed. (We have painted mason jars without and they turn out OK. They won't paint as smoothly and may require a few extra coats of paint).
Note: We made one version of these jars by pouring the paint inside the mason jar and letting it dry. However, if you want to keep the plant permanently inside the jar this is not recommended. If you are doing it for a party and only need them for a one-time event and do not plan on using water then you can do this method. It will give the jars a glossier, cleaner finish.
2. Paint the jars with pink acrylic paint and then let them dry.
3. Make your "flower headband" with blue and green felt. We cut this to size based on the size of the mason jar lid and then hot glued on (adults only) or use Glue Dots.
Cut out the flowers in blue felt and glue these on. Make enough flowers to go around the whole lid since when you screw on the lid it may not line up exactly.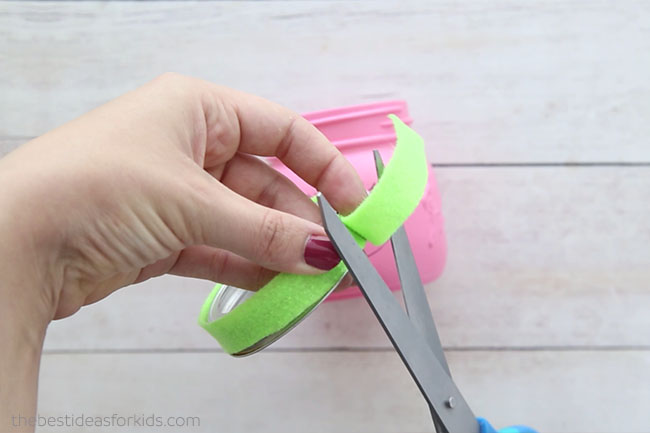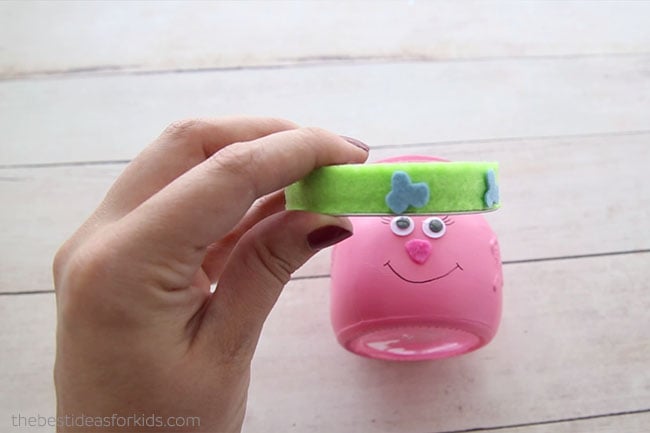 4.  Now you can add your facial features!  We glued on the googly eyes and nose (nose just cut out from pink felt) and then used the sharpie to add the mouth and eyelashes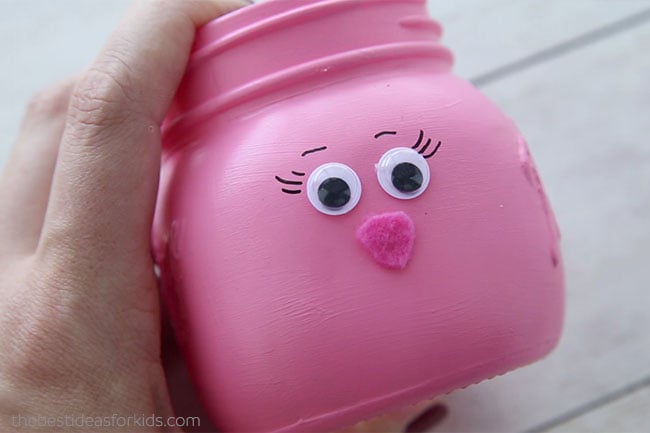 5. Now you can add your plant or supplies into the jar! Note: if you want to keep the plant long term, the plant may eventually die from no drainage.  If you want to keep a plant long term you will need to be extra careful to not over water so that water does not sit at the bottom of the jar.
Some options to help with drainage:
– Place a smaller plastic pot inside the mason jar.
– Add some small rocks at the bottom or broken up styrofoam to provide some drainage at the bottom of the jar.
We also love the idea of storing supplies in the jar instead like colored pencils or markers!
Aren't these the cutest  Trolls mason jars you have ever seen?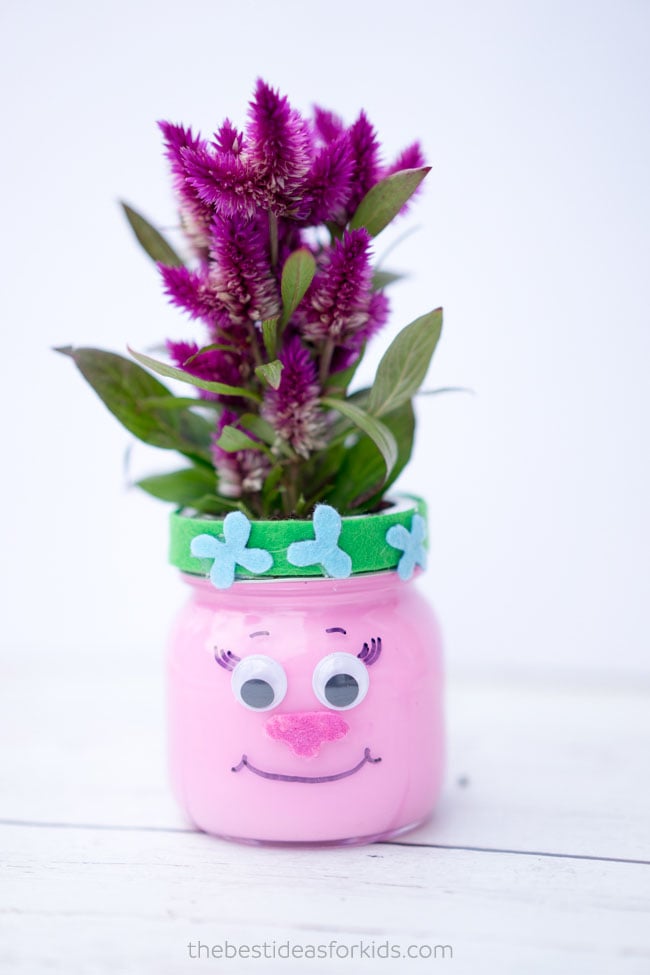 More Kids Craft Ideas
If you love Trolls – also see how to make these Trolls handprint cards – these would be fun for a Trolls party, birthday card or even for Mother's Day!

Looking for more Mother's Day Craft Ideas?  See some of our favorites here, with over 20+ Mother's Day Crafts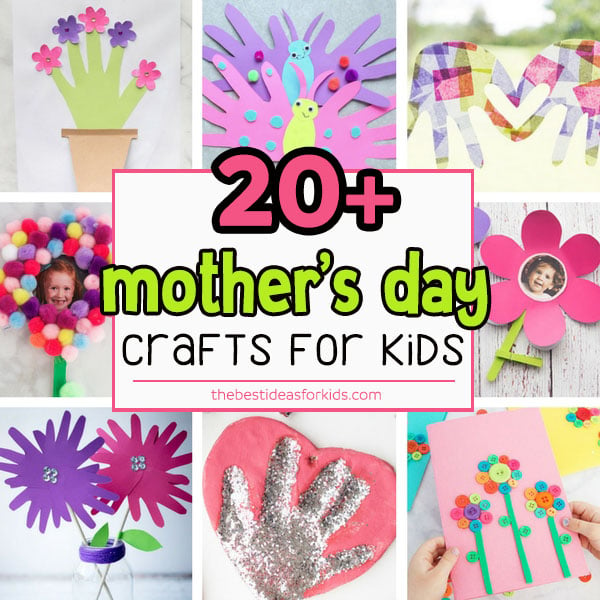 These toilet paper roll flowers are such a fun summer craft also! Just grab some colored paper and paper rolls and start crafting with the kids!