For a fun and simple Thanksgiving activity for kids – try this free printable Thanksgiving Word Scramble! It also comes with an answer sheet so you can easily solve all of them.
RELATED: Thanksgiving Bingo
Free Printable Thanksgiving Word Scramble
This is a fun activity kids can play during Thanksgiving! Print it off and kids can try to solve the words before Thanksgiving dinner.
Pair this with our Thanksgiving Bingo or Thanksgiving I Spy games too!
Get the free printables at the bottom of the post.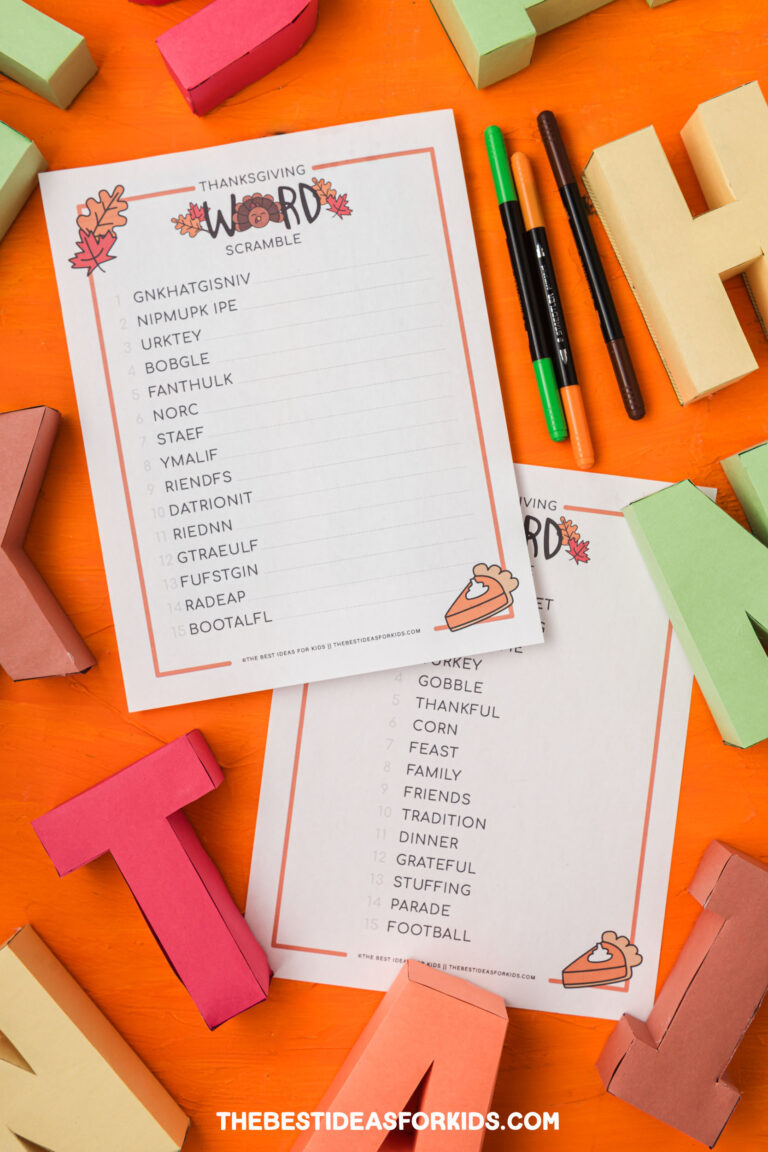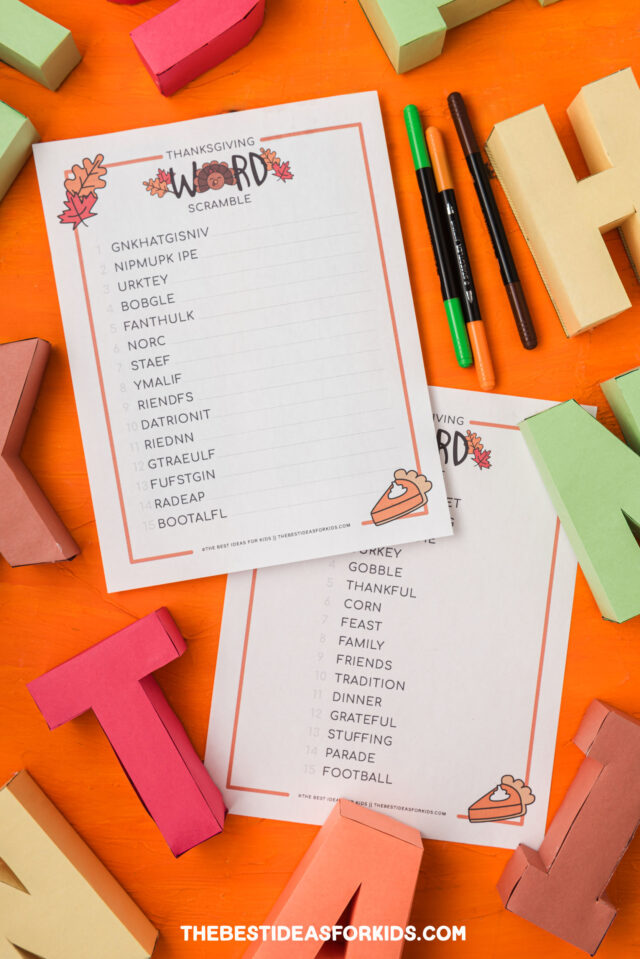 Some tips you can give to kids to help them unscramble the words:
Look at the vowels and consonants separately
Think of words that you know that are Thanksgiving-themed. Write them out. Can you see any letters in some of these words?
Sometimes mixing up the letters on your own can help. Re-write the letters in a different way and see if anything familiar pops out.
For younger kids, write out all of the answer words on the sheet for them to look at.
There is also a full answer sheet for all 15 word scrambles so you can easily identify the answer for kids.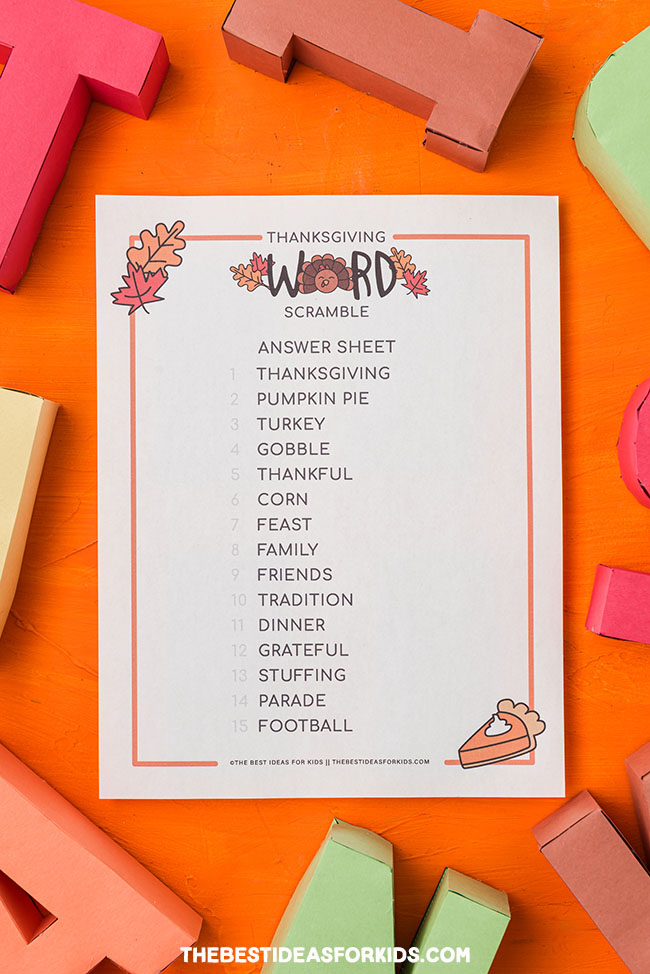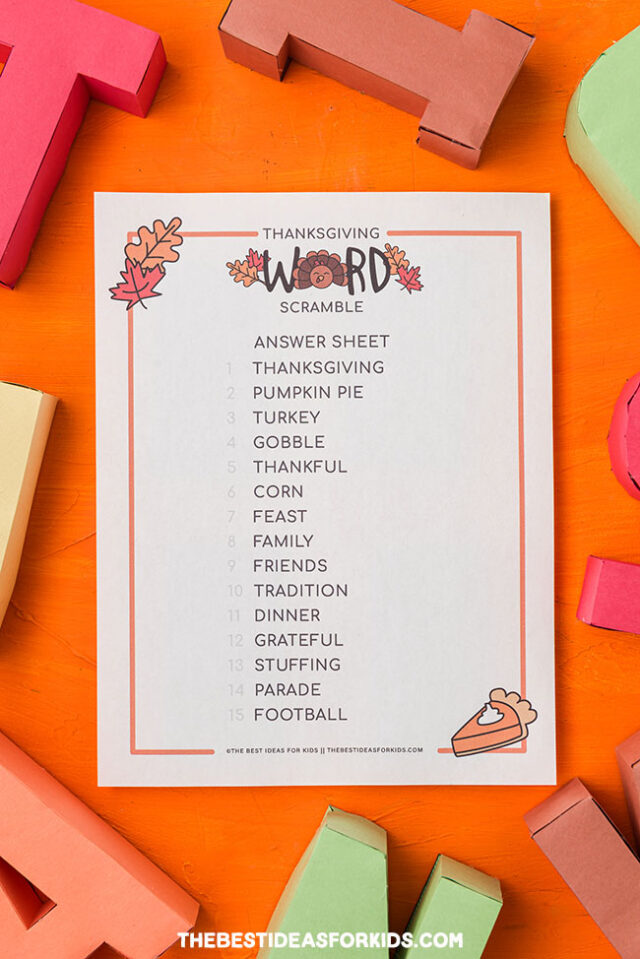 Kids will love trying to guess these words together over Thanksgiving dinner!
You can play two ways:
See who can solve them all first for a prize
Set a time limit and see how many they can answer!
You can also have kids solve it as a fun activity on their own during Thanksgiving break.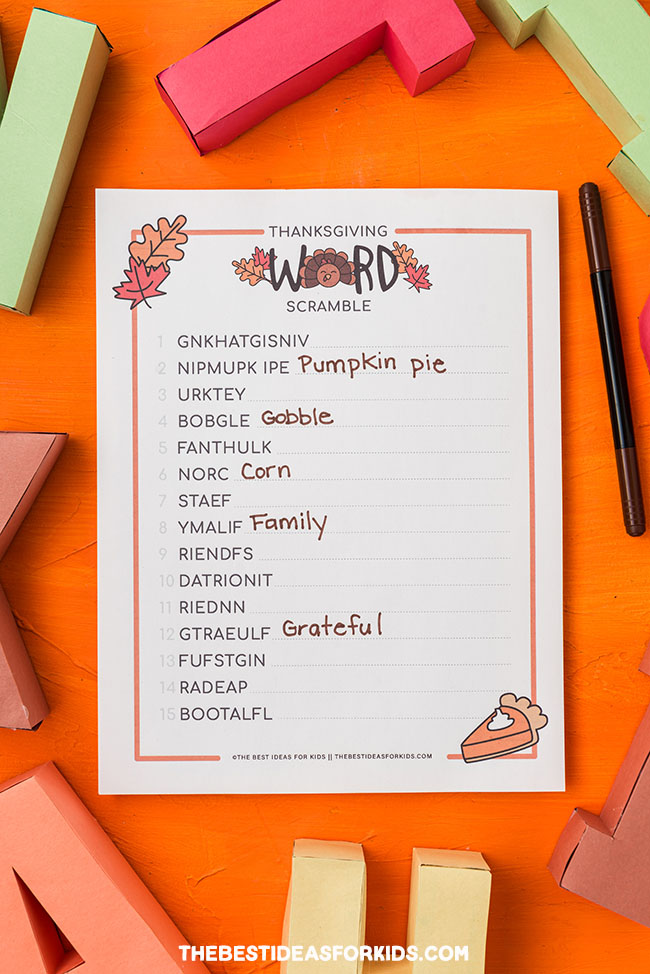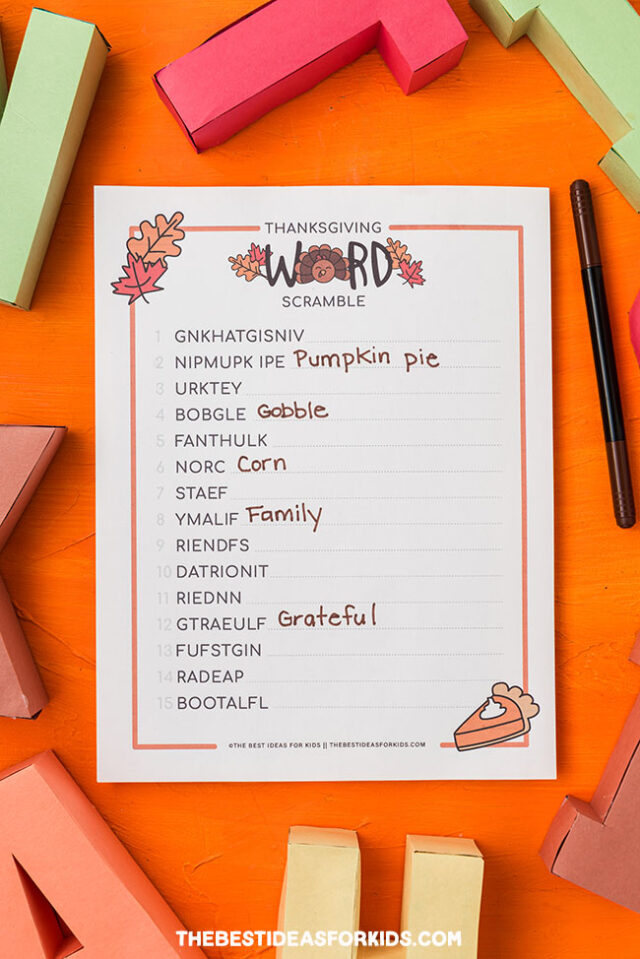 Ways to use this Word Scramble:
Print off as an easy table activity for kids during your Thanksgiving dinner.
Laminate and save it for classrooms and kids can reuse it over and over.
Have a competition who can solve them all the fastest.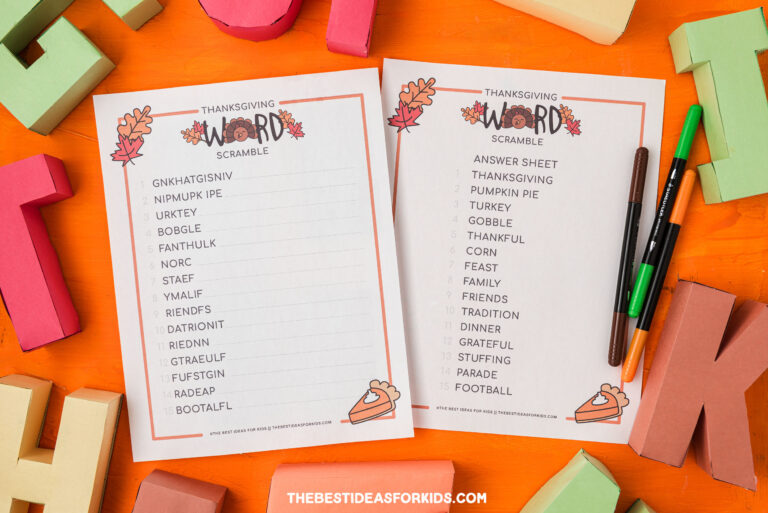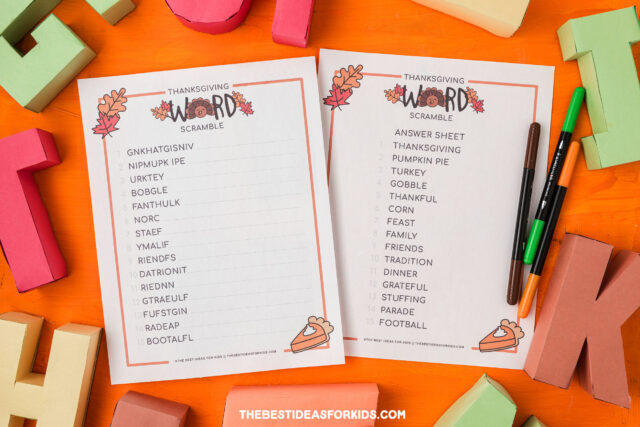 Ways to extend this activity:
Extend this activity further by having kids come up with their own words to scramble. They can then quiz siblings, parents or classmates on the words they scrambled on their own.
Get the Free Printable Sheet and Answers
See more Thanksgiving activities: