These 2 Surprise Rainbow Activities are sure to be a hit with your kids! They will love seeing the hidden rainbows appear. We have 2 ways you can do them: 1. You can use paper towel to reveal the colors on an image or 2: You can use a dropper to see hidden colors come out from the rainbow.
RELATED: Rainbow Slime
Here is the surprise rainbow that reveals the colors: 
And here is the other final surprise activity: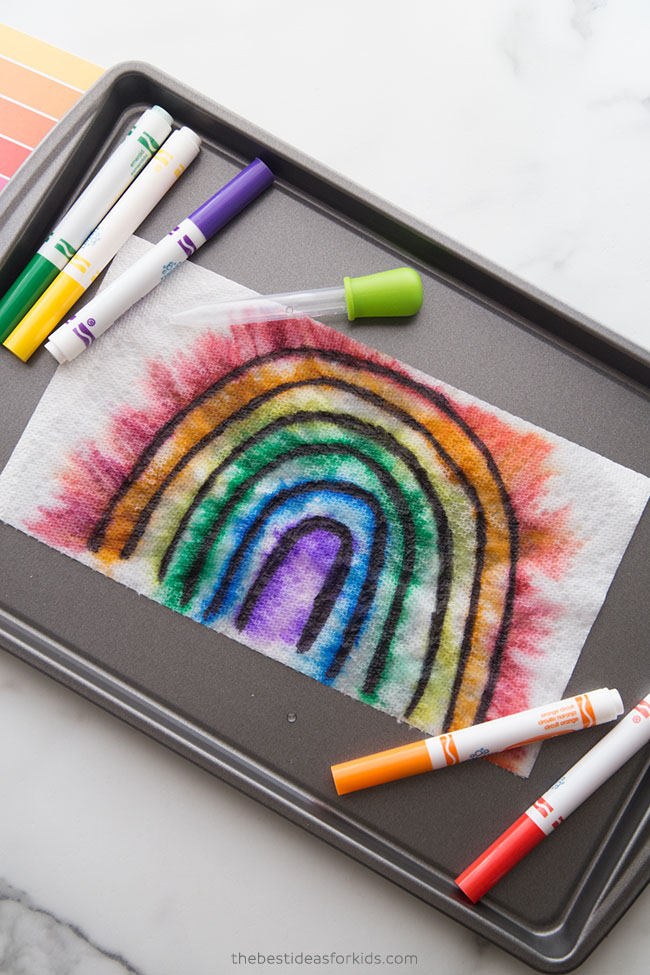 Surprise Rainbow Activity for Kids
Here is what you will need for both activities:  
Paper Towels
Water
A large bowl
A baking tray or another tray to protect your table
A dish for the water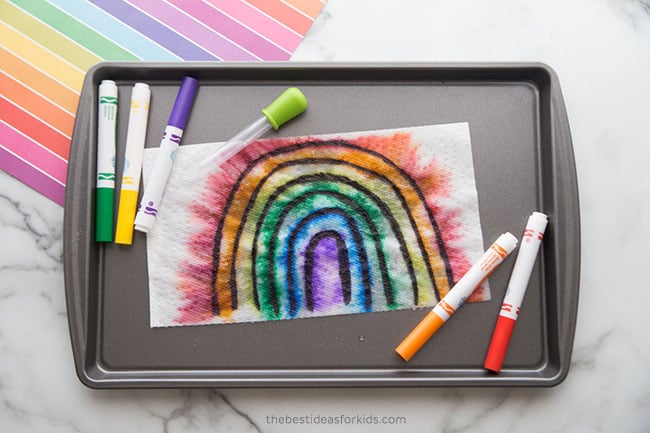 Watch the Full Video Tutorial Here
How to do a Surprise Rainbow Activity 
Activity 1: Paper Towel You Drop in Water
For this activity you will need 1 sheet of paper towel you can fold in half. Washable markers, a black permanent marker and a dish or bowl with water.
1. First, fold over 1 sheet of paper towel.
2. Start by drawing lines for a rainbow with the black permanent marker. You need permanent marker so that the black marker will not bleed.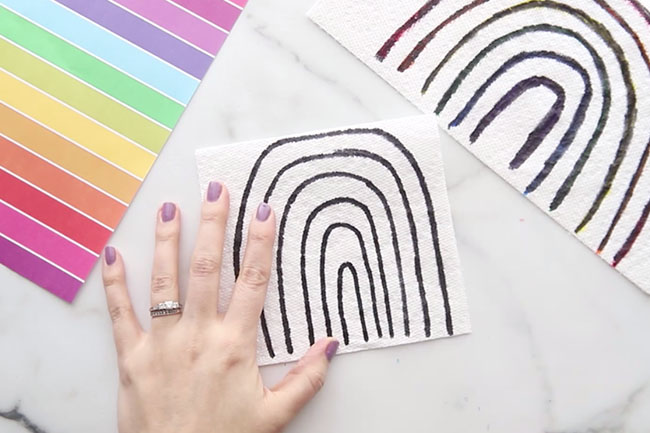 You want to press hard or go over the lines a few times so that it bleeds through to the second layer of the paper towel.
3. On the bottom layer, start coloring in your rainbow with washable markers. You need washable markers here so that it will bleed through to the top layer.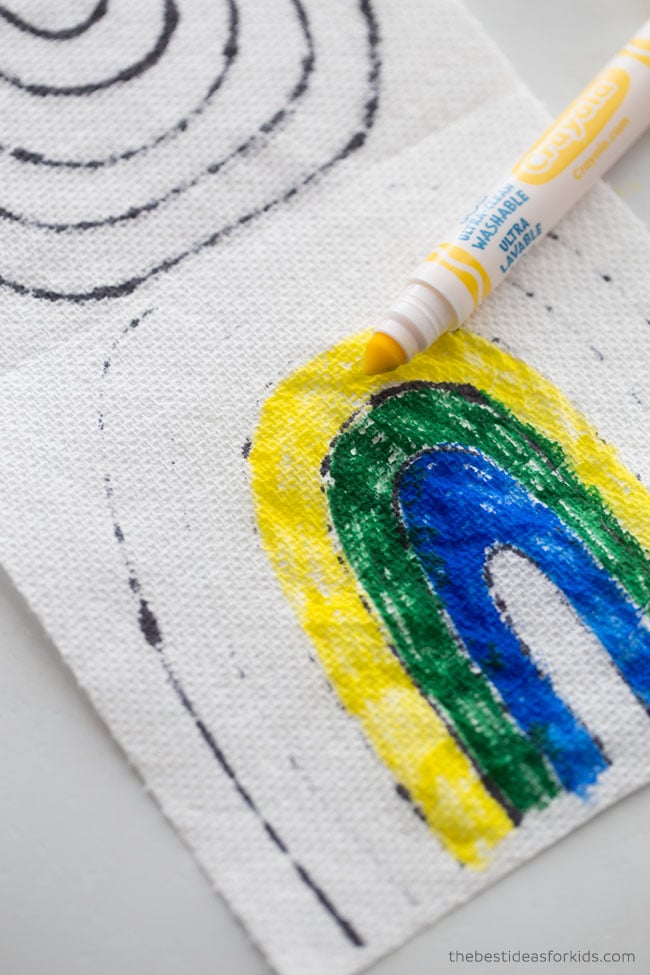 4. Keep adding all of the colors to the bottom layer.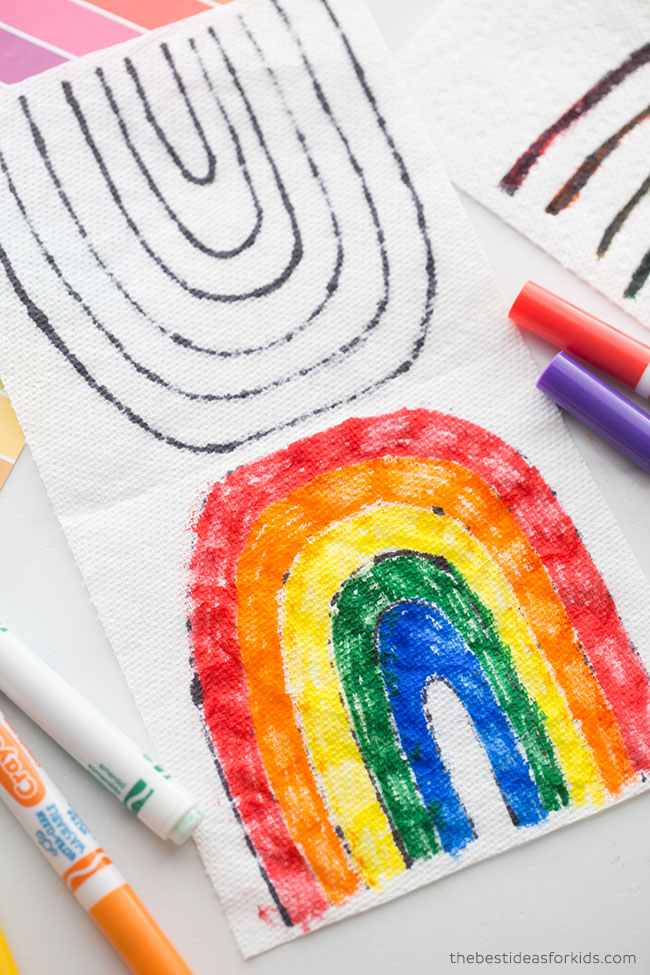 5. Now it is ready to drop in water! Add some water into a dish or bowl. Then drop it into the water and watch the magic! Your rainbow will appear before your eyes.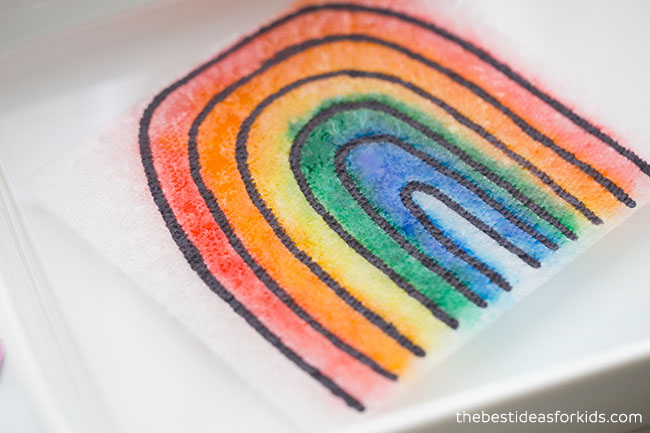 Activity 2: Use a dropper to reveal a hidden rainbow
For this activity you will need 2 sheets of paper towel, washable markers, a black permanent marker and a dropper with water.
1. Get 2 sheets of paper towel and fold them over together.
2. Draw a rainbow with washable markers on the top sheet. You want to make sure you press hard and fill it in with color because this is what will bleed through for the surprise color.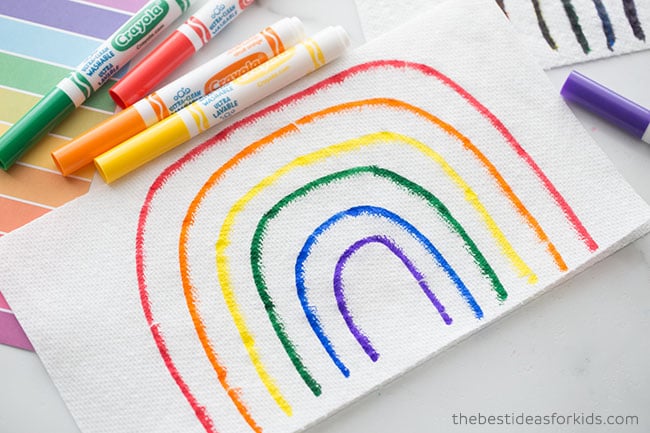 3. Use a black sharpie to draw on top of the washable marker color.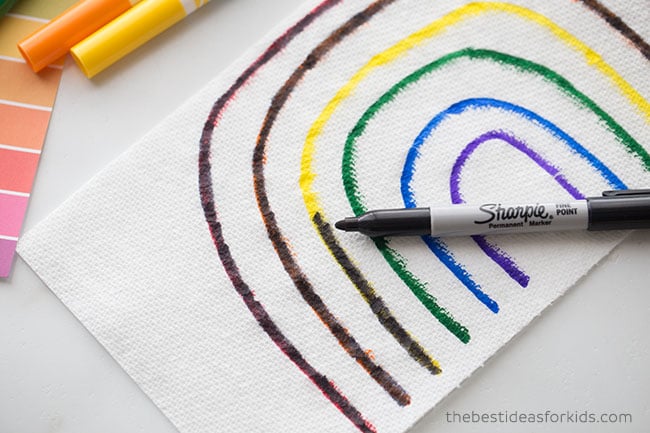 4. Keep adding the black sharpie until your rainbow is fully covered.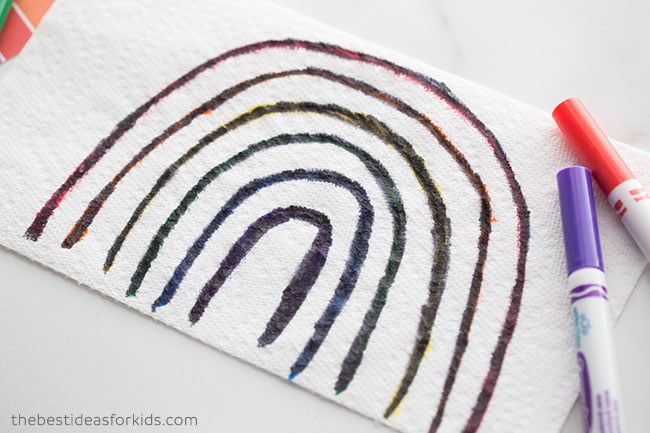 5. Now your activity is ready! Use a dropper to add the water to the paper towel to reveal the rainbow underneath.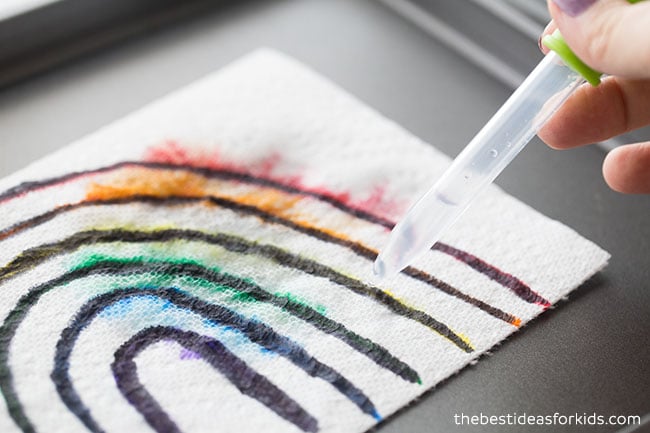 6. Keep adding water with the dropper until all of the colors have come out. You will be left with a surprise rainbow!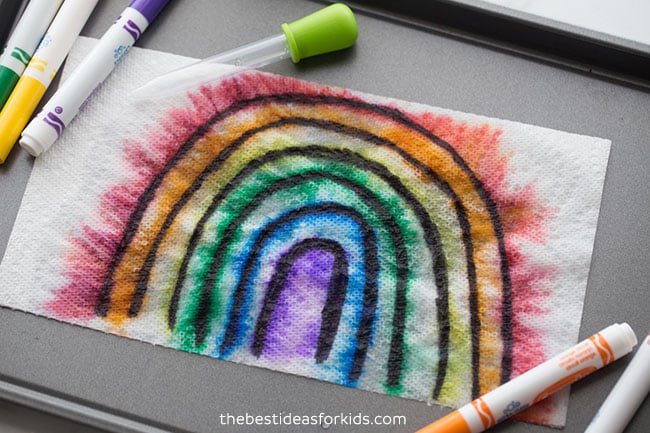 We love how easy these 2 activities are to make for kids. Which one is your favorite?
More Rainbow Activities
See this fun rainbow slime. Kids will love building a rainbow out of slime!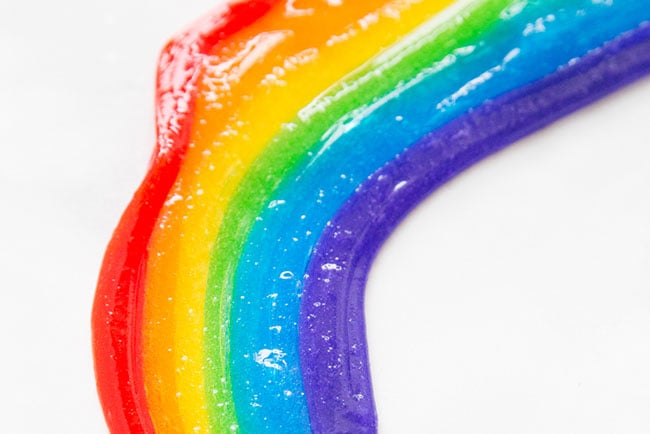 Make some rainbow playdough! This playdough recipe is super soft and lasts for months!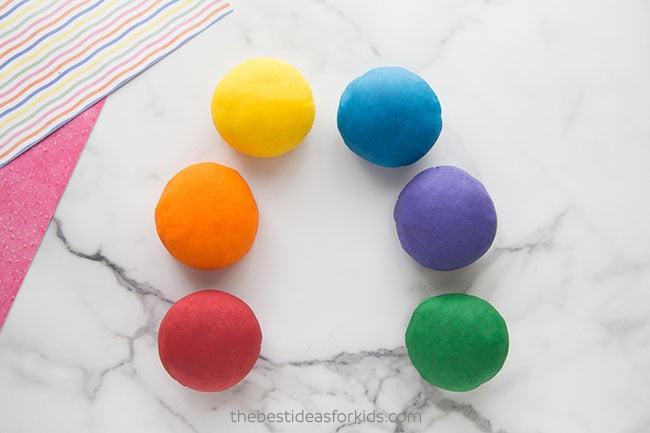 For another fun rainbow activity, this rainbow rice is our favorite sensory bin!