If you're looking for an easy St Patrick's day craft, building your own leprechaun trap is the perfect STEM activity. Kids will love creating their unique leprechaun trap for St Patrick's day. The best part is that every trap can be unique and there is no right way to catch a leprechaun. You can use these 3 leprechaun traps for inspiration to create your own!
RELATED: St Patrick's Day Crafts for Kids
Leprechaun Trap Ideas
To make your own leprechaun trap, here are some elements you may want to include:
Shamrocks – you can find shamrock stickers or you can draw your own on green glitter paper
Decoration – use green construction paper or green glitter paper to decorate your traps. Or build a paper strip rainbow to bring your trap to life.
A bait of some sort – lucky charms, gold coins or fake gold can be your bait for the leprechaun!
A ladder – you can build a ladder with pipe cleaners, popsicle sticks, twigs or even Lego!
Some trapping mechanism (or how you will trap the leprechaun) – you can trap your leprechaun with a hole (like our jars), a gate that closes or something that falls on top of the leprechaun (like the hat example).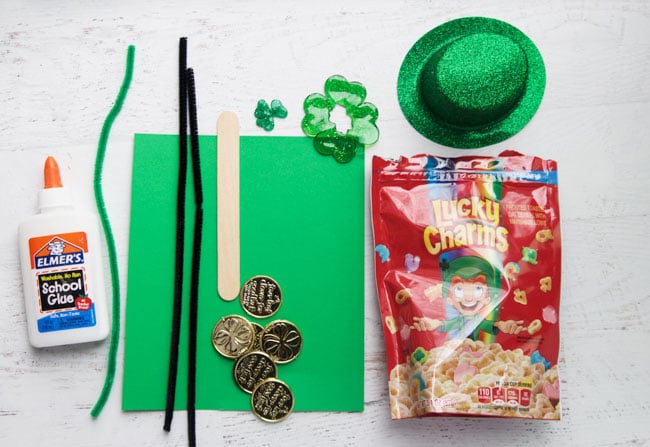 We're going to show you three easy leprechaun traps you can make with kids. You can put out all of the supplies and let kids create their own versions too! We love that every leprechaun trap can be unique.
Kids can have fun planning and designing their trap beforehand. Have kids first draw out a design and then they can build it.
Watch the Video Tutorial Here!
How to Make a Hat Leprechaun Trap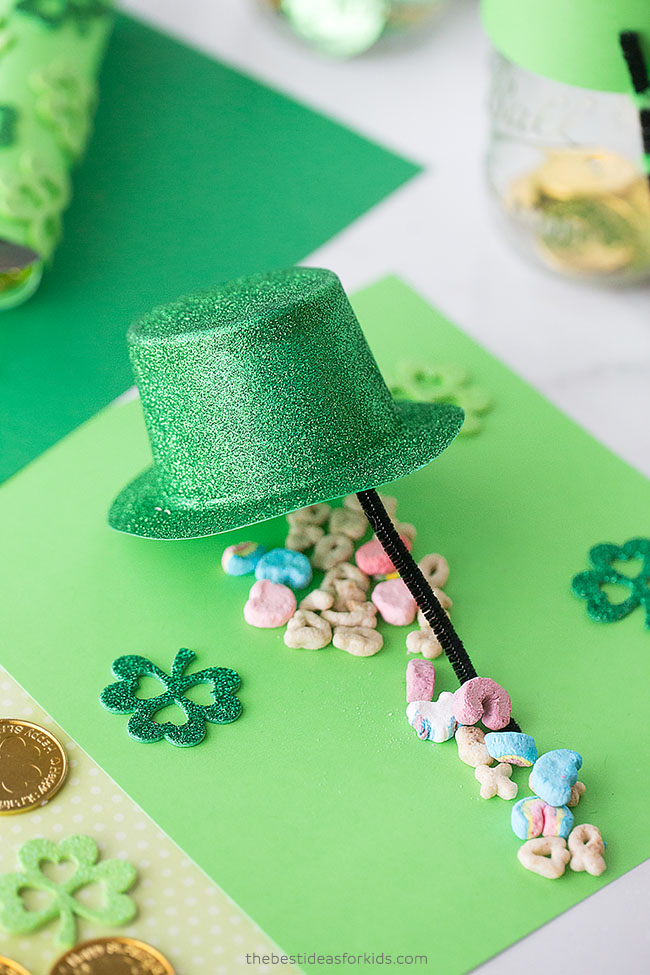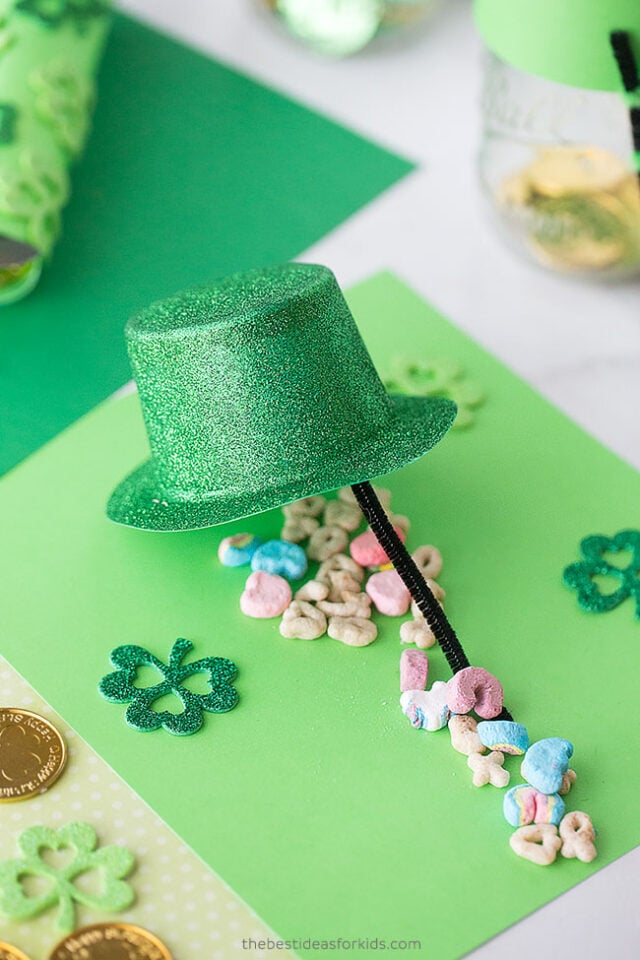 Materials:
Stickers and/or Embellishments
Hot Glue or tacky glue which is great for gluing pipe cleaners
1. Bend a 2-3 inch pipe cleaner piece at both ends. Glue the pipe cleaner down to your construction paper.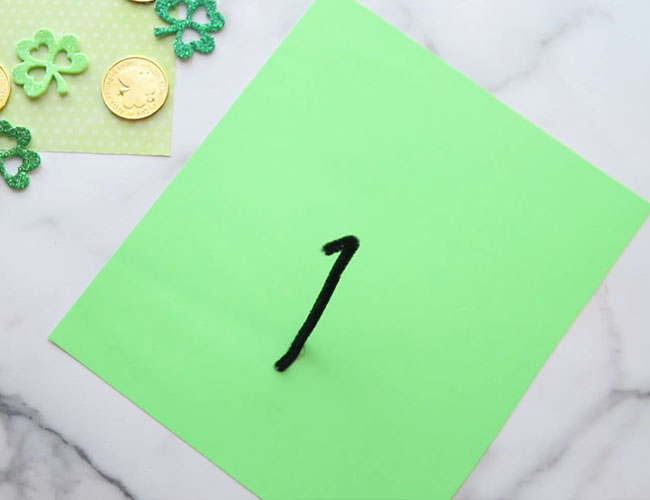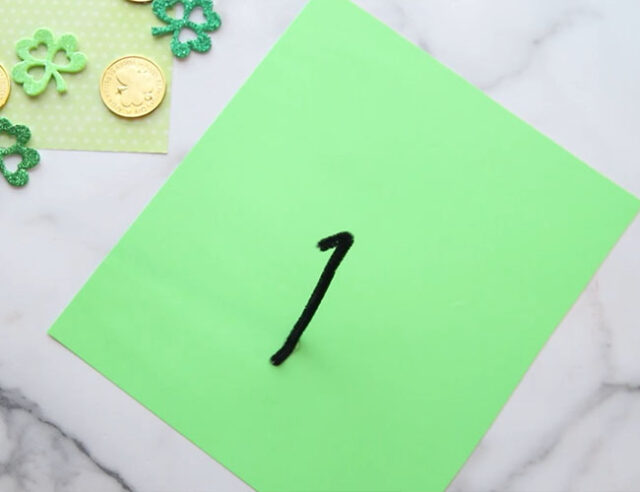 2. Prop the hat up on the pipe cleaner so that it is at an angle. If it does not stand up, you may need to glue it to the hat.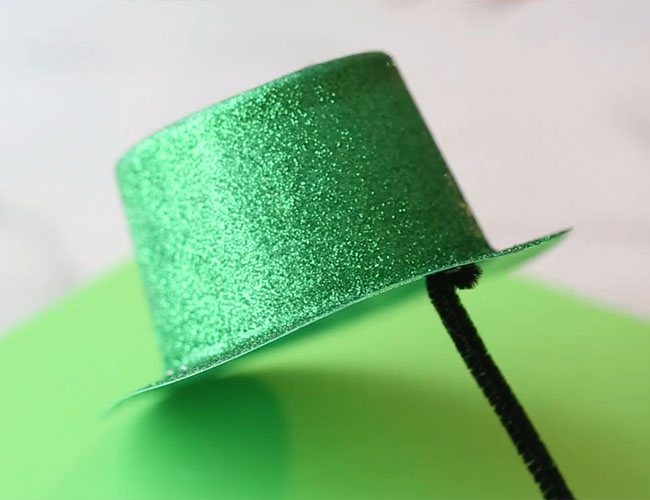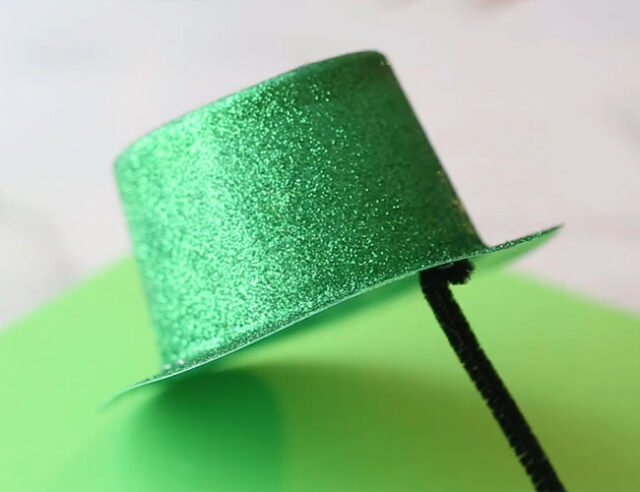 3. Add some stickers or other embellishments to the paper for decoration. Then add a trail of Lucky Charms leading into the hat.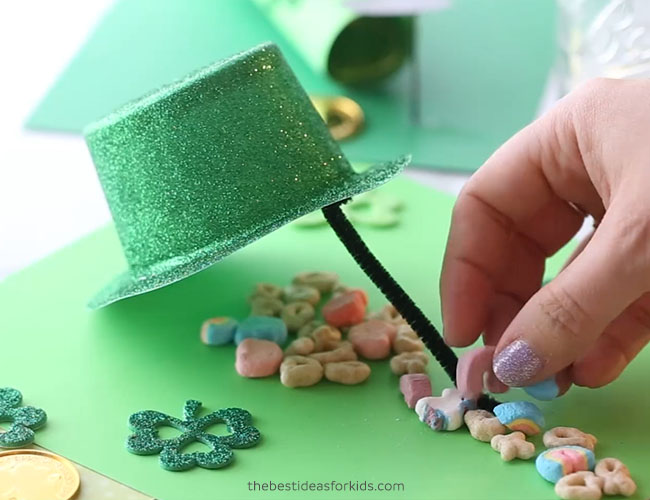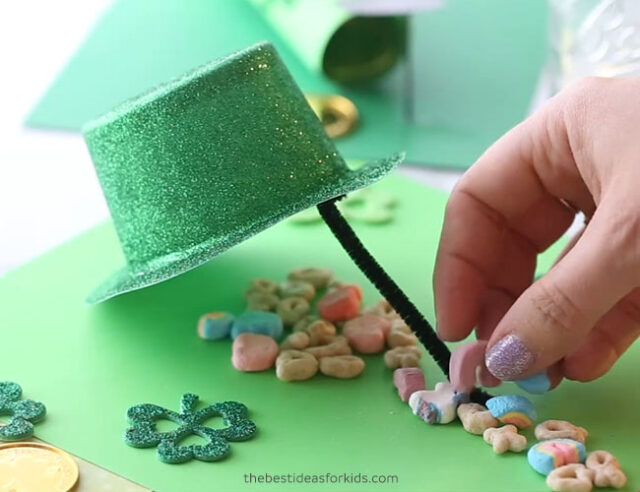 How to Make a Glass Jar Leprechaun Trap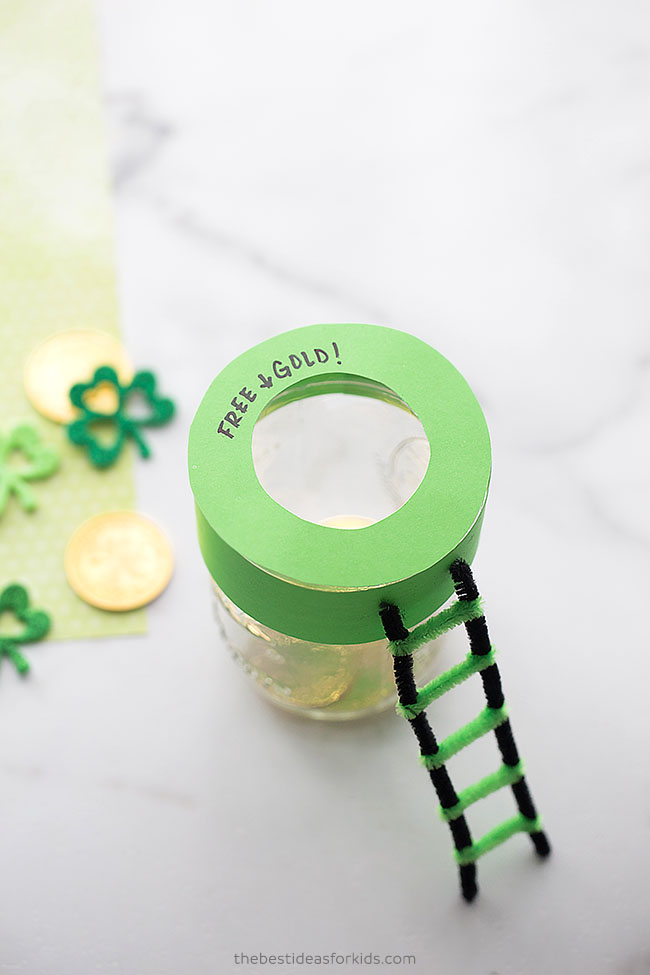 Materials
Mason Jar or Glass vase
Hot Glue
Black Marker
1. Cut a 2 inch wide strip of construction paper and fit it around the mouth of the jar, gluing it at the ends.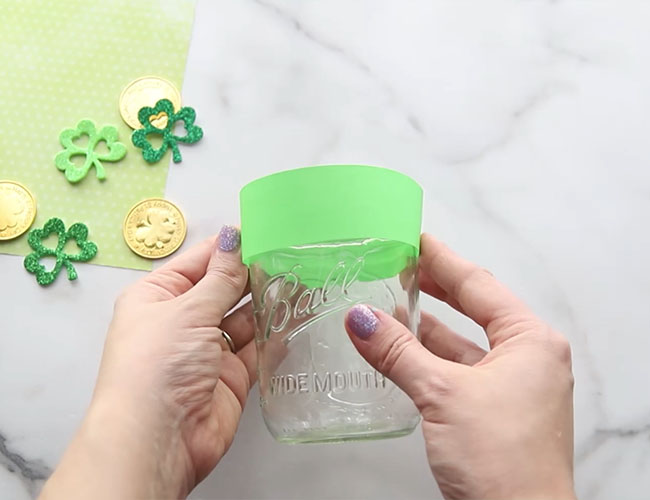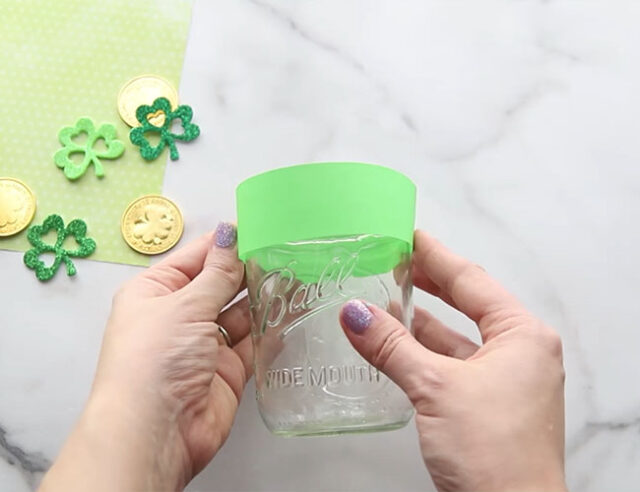 2. Cut out a circle from construction paper, making it slightly larger than the opening of the mason jar. Cut a smaller circle out of the center of the circle for an opening in the jar. Write "FREE GOLD" on top of the circle. Then glue the circle to the top.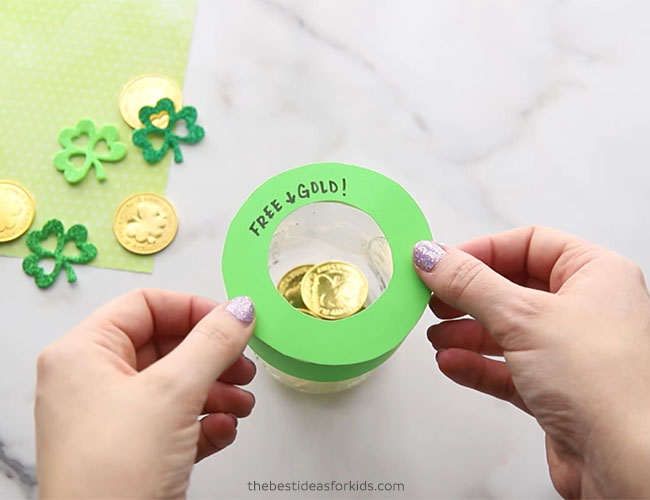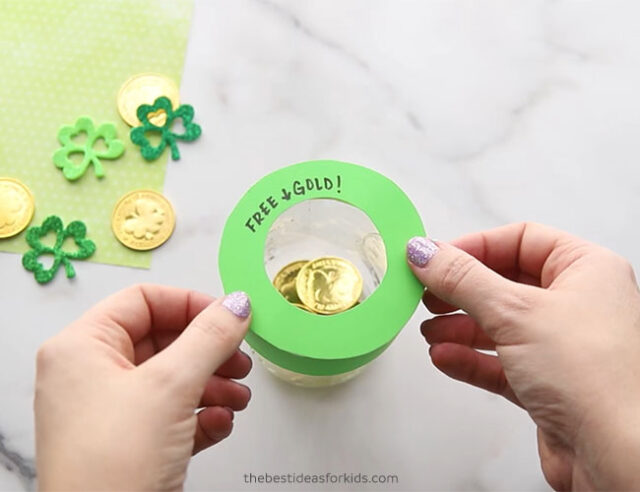 3. Make a ladder out of 2 pipe cleaners and lean it up against the jar.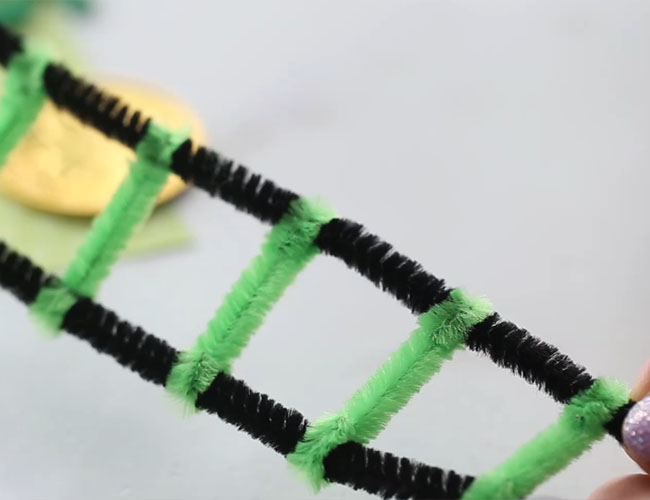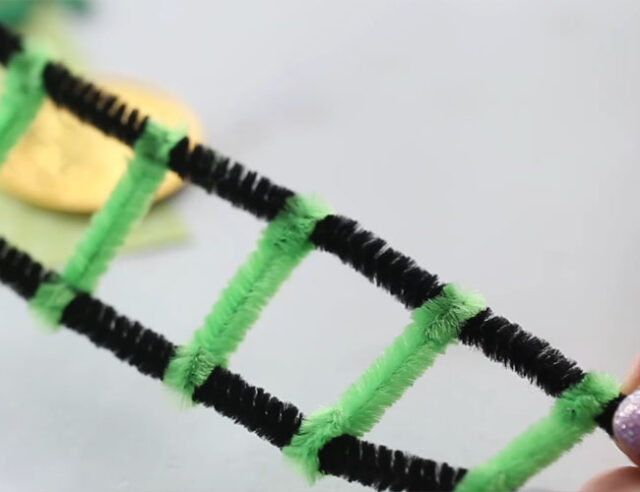 Then place all of the gold coins inside the jar!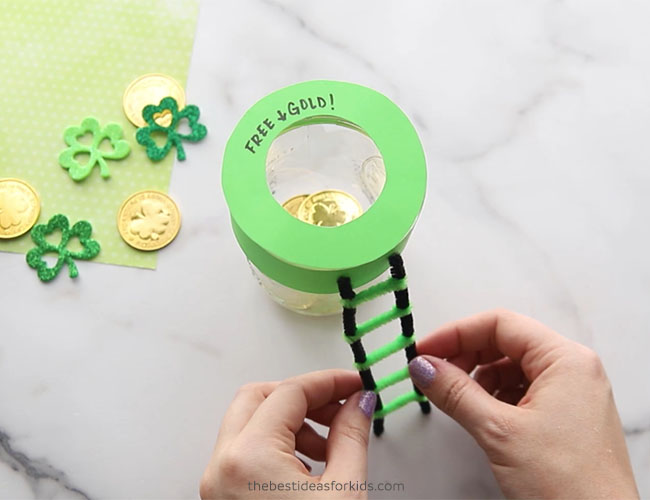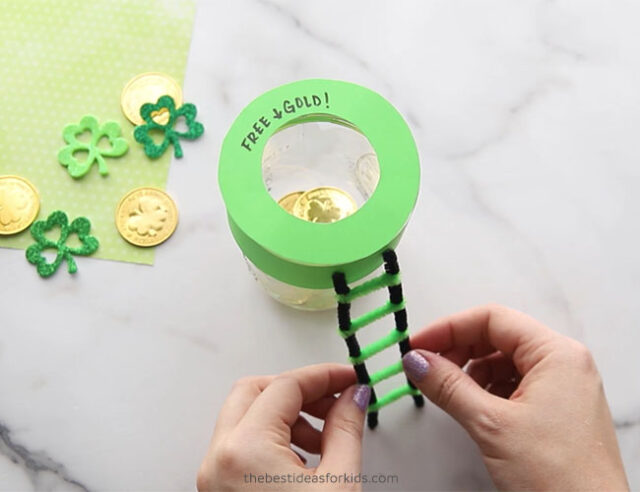 How to Make a Paper Roll Leprechaun Trap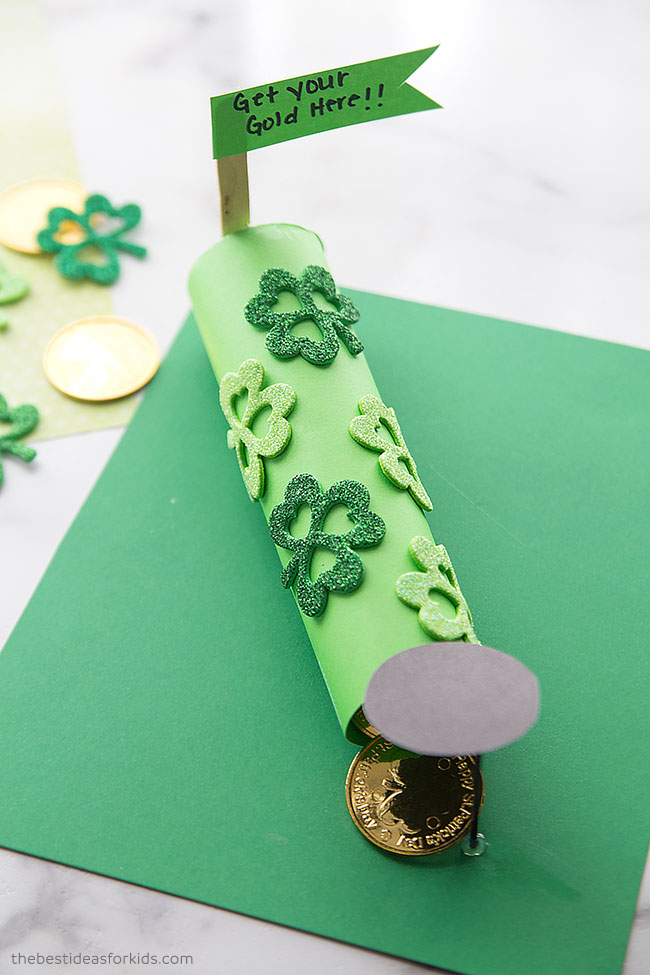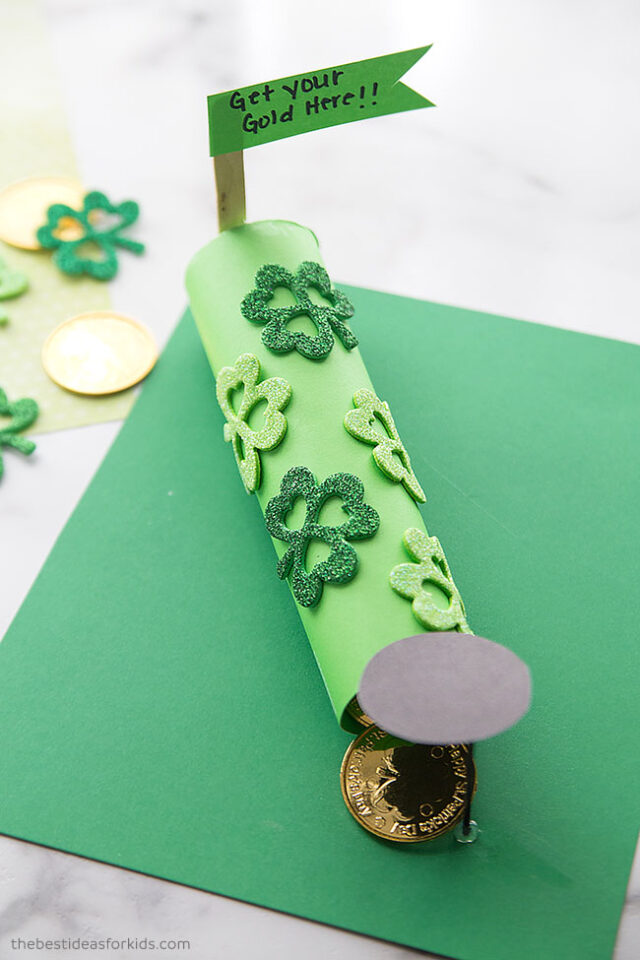 Materials:
Hot Glue
Black Marker
Stickers and/or embellishments
Toothpick or Black Pipe Cleaner
1. Form a cylinder out of green construction paper. You can also use a paper towel roll and cover it with paper or paint it green.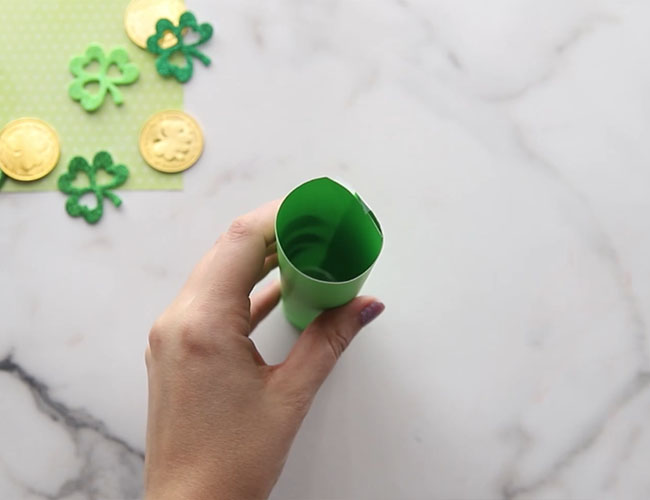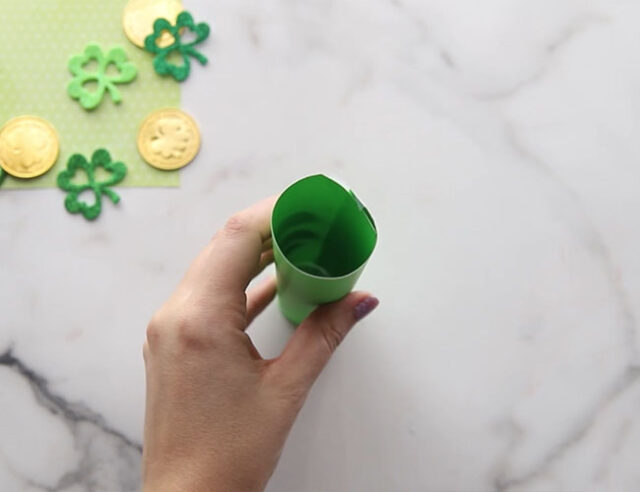 2. Cut out two circles – one green and one black. Make the circles slightly larger than the opening of the paper roll.
3. Glue the green circle onto one end of the paper roll.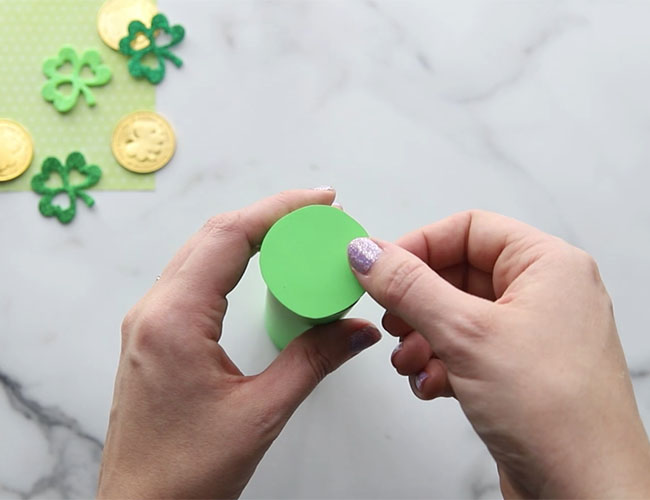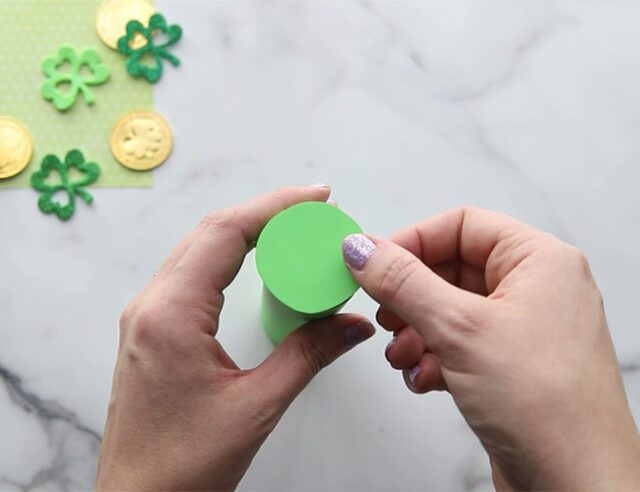 4. Glue a toothpick or pipe cleaner in front of the paper roll. Glue the black circle on the top edge of the opposite end of the roll to make it look like it is propped up.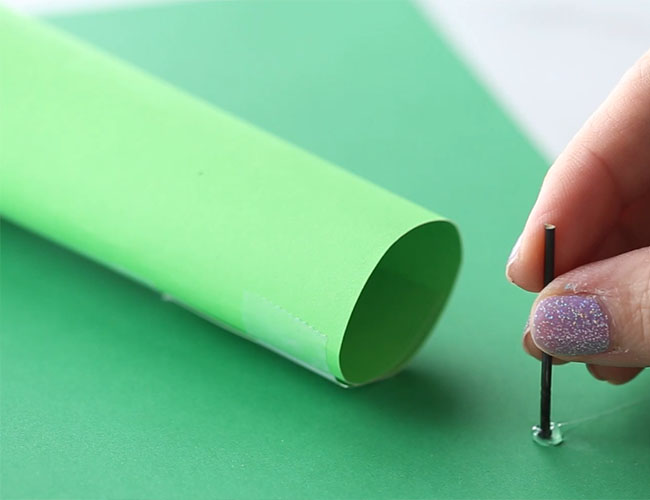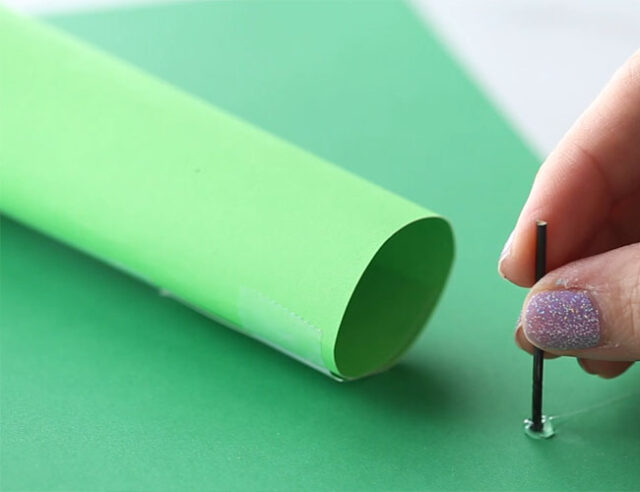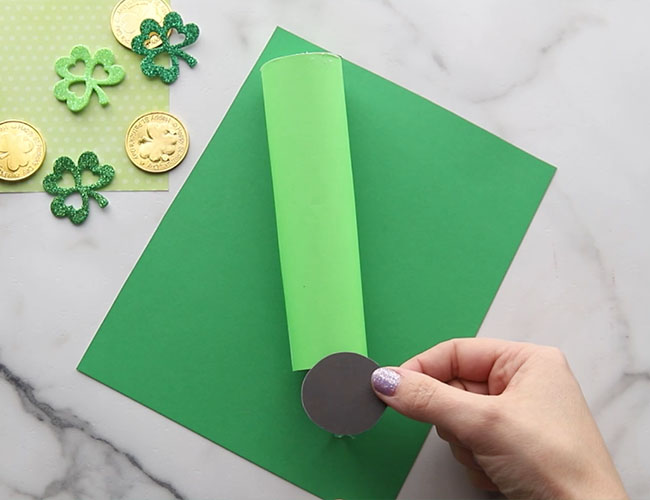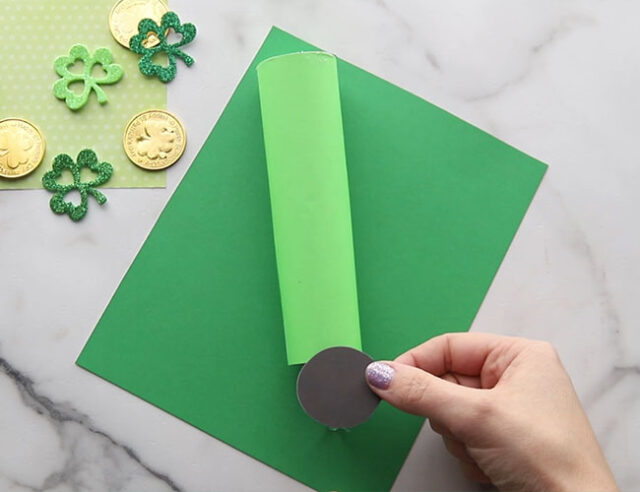 5. Make a sign out of green construction paper and glue it to a popsicle stick. Attach this to the back side of the paper roll.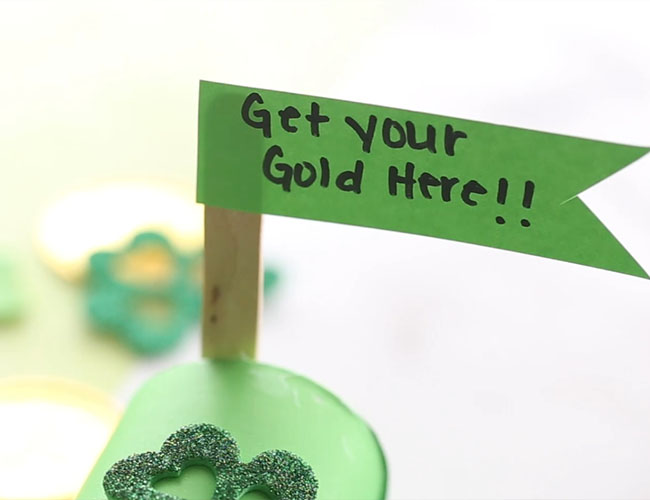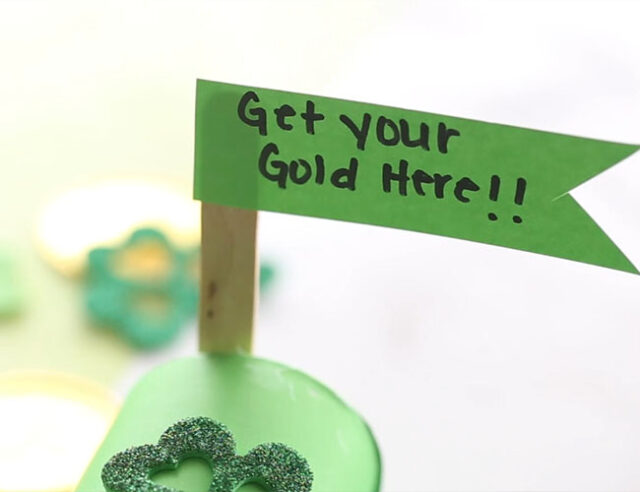 6. Put some gold coins inside the paper roll and place it on a piece of construction paper. Add any stickers and embellishments to decorate your trap!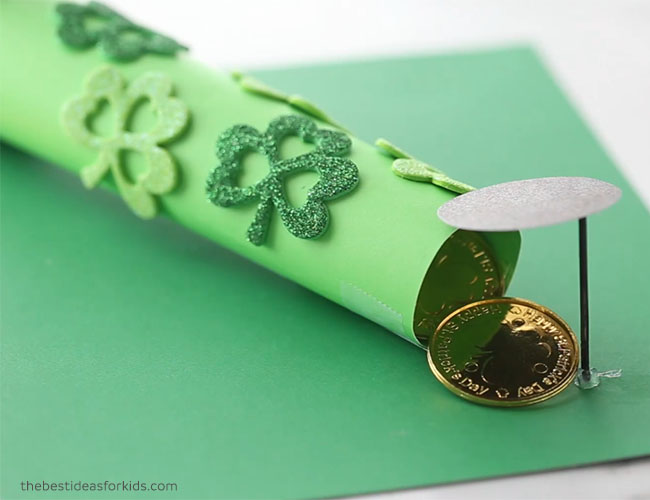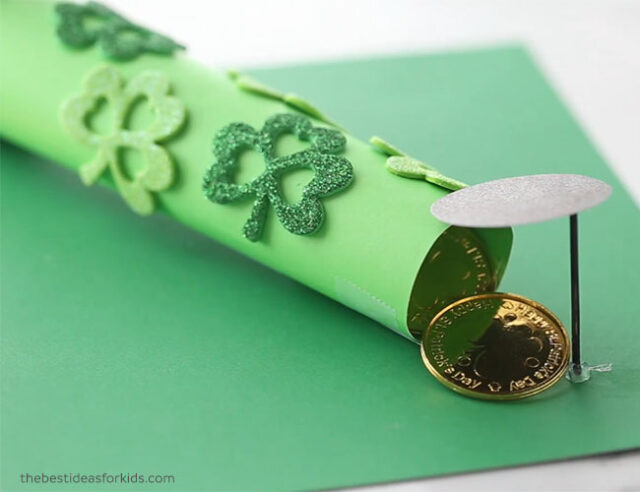 St Patrick's Day Craft Ideas
See 25+ St Patrick's Day Crafts for Kids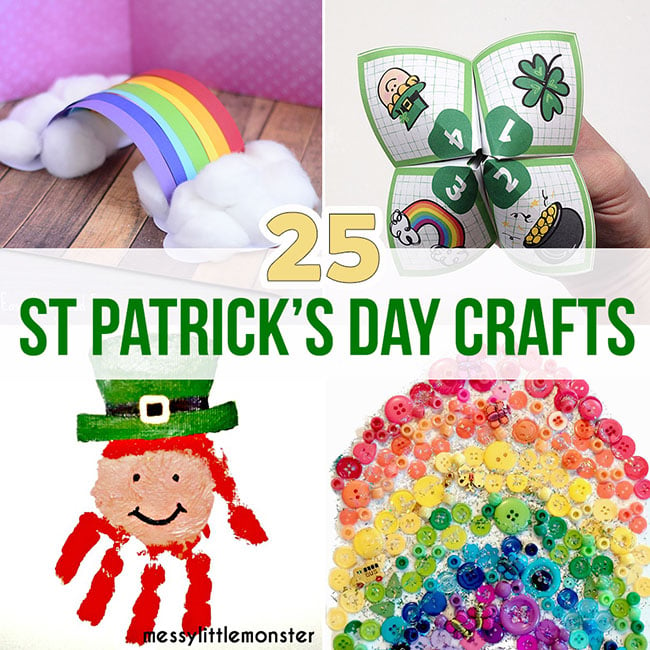 This paper roll leprechaun would be adorable to make with the paper roll leprechaun trap!