Wild One Birthday Party Theme
All activities should be supervised by an adult. As an Amazon Associate I earn from qualifying purchases. This post may contain affiliate links.
Only 3 weeks away until our little guy turns ONE! I cannot believe how fast the year went by. I just remember it like yesterday we were waiting for his arrival. It's a little bitter sweet. I've really enjoyed my year off with him and I wish time could slow down. I know I will miss him A LOT. I'm not really sure what to expect but I can only hope I can be brave like the lions I've decided to theme his birthday after. Maybe that's why I chose a Wild One birthday party theme?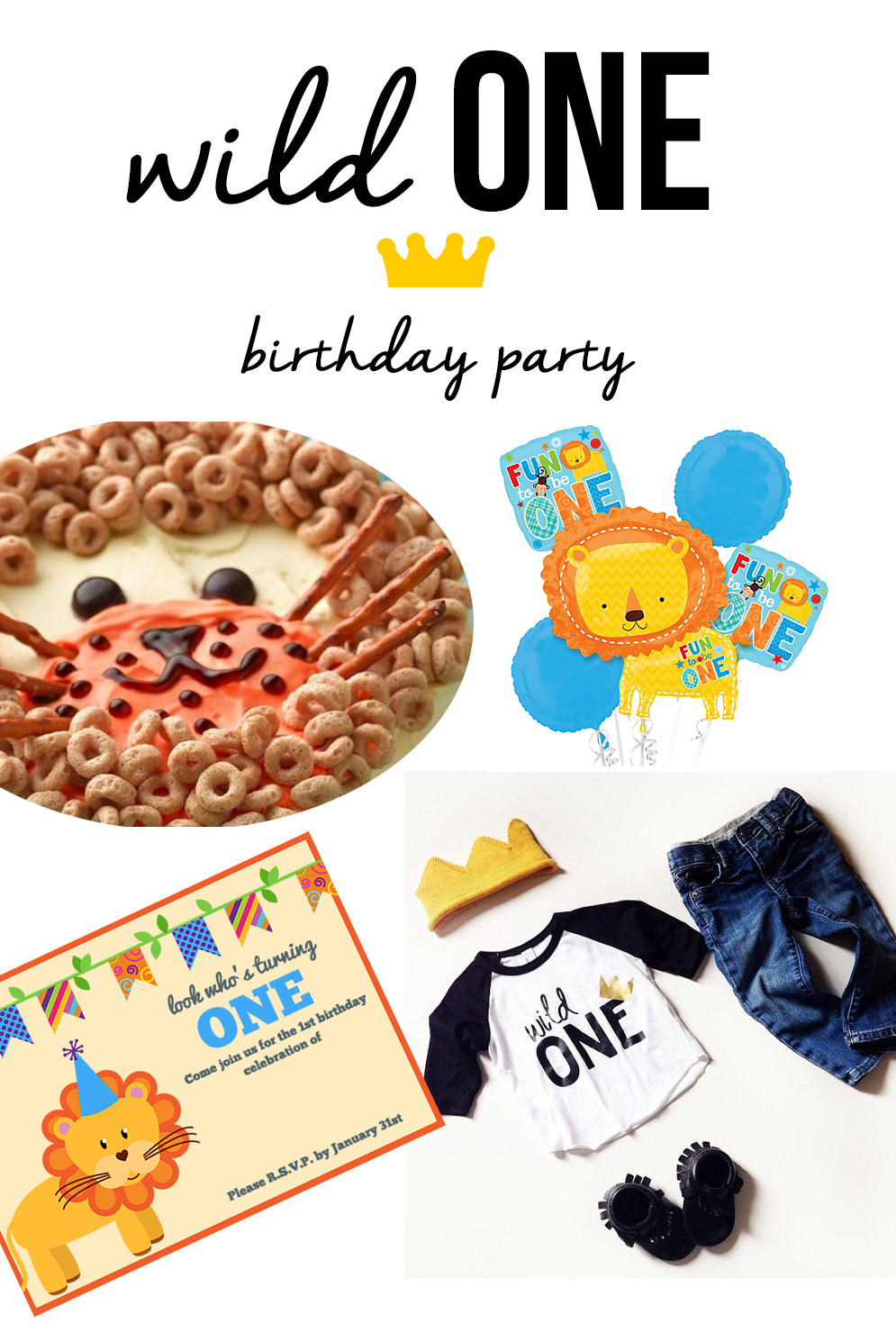 I first decided to do a Wild One birthday theme after I made these adorable birthday invitations. The set from Etsy included other animals and I liked the lion the best. When searching for some first birthday shirts I came across the Wild One birthday theme and thought it went perfect with a lion theme! So why not a Wild One first birthday party? How fun!
Wild One First Birthday Party Theme
Here are the details of the Wild One Birthday Party inspiration: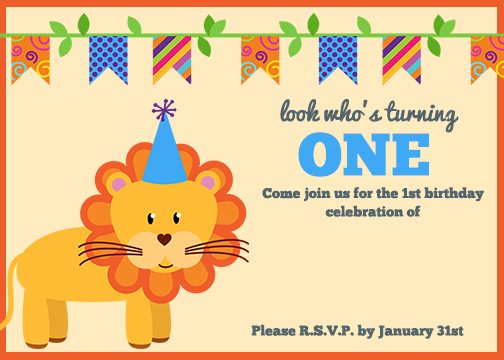 First Birthday Invitation – get the details on how I created this first birthday invitation here. So easy to do and you only need GIMP which is free and choose your favourite image set from an Etsy shop.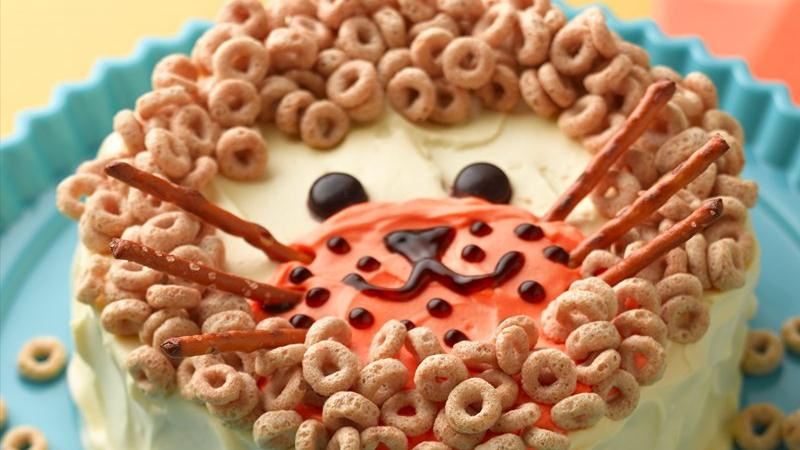 Lion DIY cake – I actually decided to order a cake that looks similar to the invitation, but I fell in love with this DIY lion cake that I had to share with you. This would be really easy to do and your baby would LOVE it as a smash cake with all those cheerios.  Get the details here.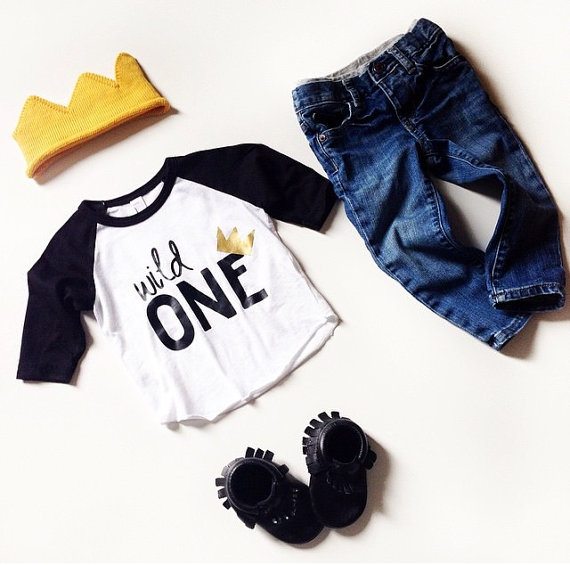 Wild ONE Birthday T-Shirt – I love the look of this outfit. I especially love the play on words. And how cute does it look with the gold felt crown and black moccasins? You can find so many different styles of shifts from Etsy.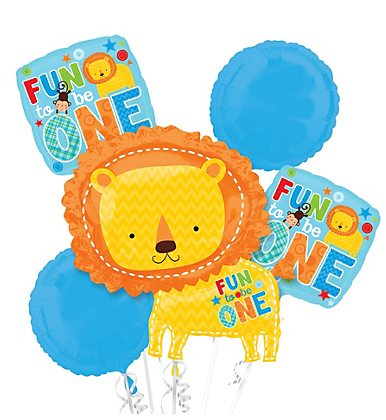 Fun to be ONE birthday balloons – One thing I'm going to decorate a lot with are balloons. I love this ensemble because it includes a fun to be one lion balloon along with other really cute balloons. I will likely pair this with some regular blue and gold balloons. These balloons are from Party City. You could even do a Fun to be One theme instead of a Wild One theme if you're looking for other birthday party ideas.
So that's it! Those are my main sources of inspiration for the Wild One birthday party. I plan to add more DIY decorations and will likely make my own cupcakes with lion cupcake toppers. But I think it should be a fun day.
More from The Best Ideas for Kids