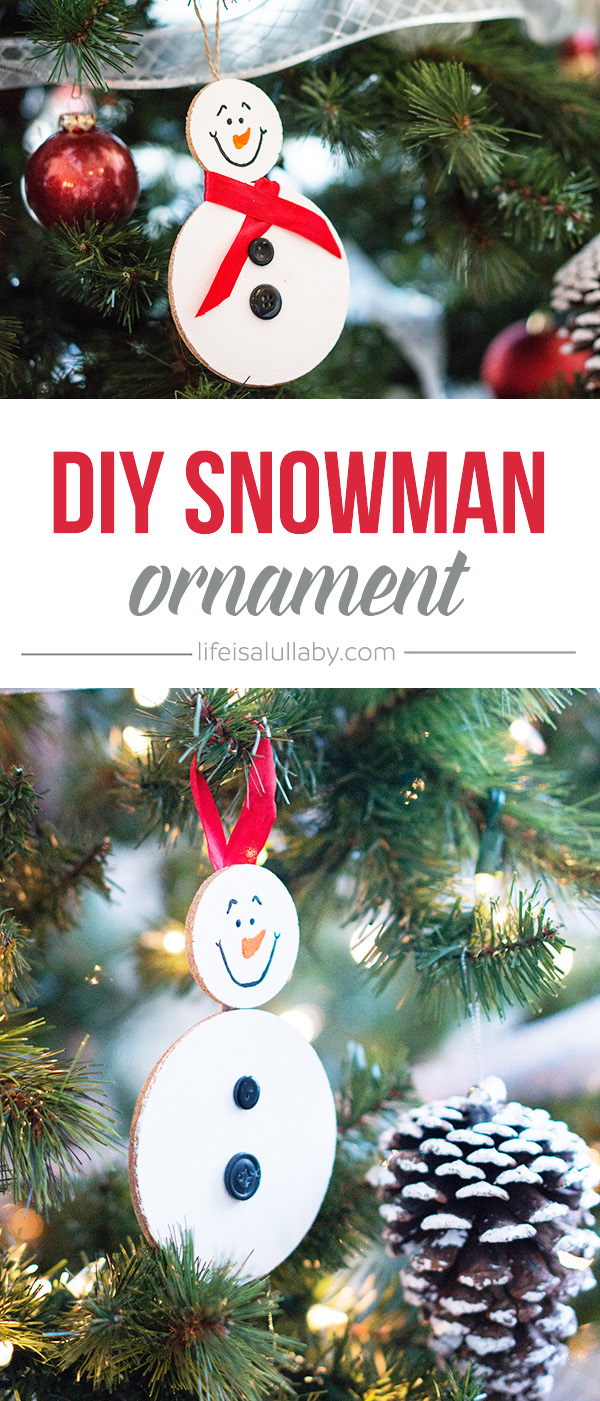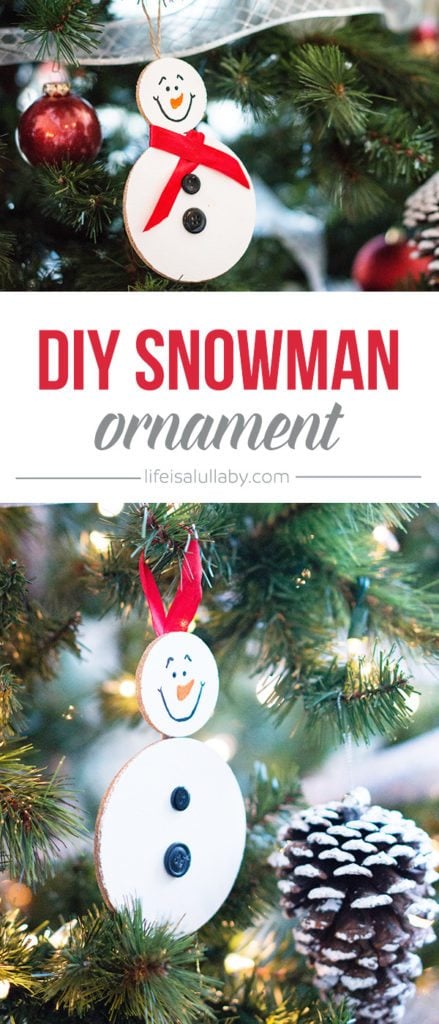 I found some really fun cork coaster looking items at Michaels and thought it would be fun to turn it into a snowman cork ornament. This is so simple and easy anyone can do it! It's also another really fun craft to get involved with the kids.
What supplies would you need?
You'll need to find either wood or cork round coasters. You just need two sizes – one for the head and one for the body. You'll also need some craft sticks to hold the two pieces together.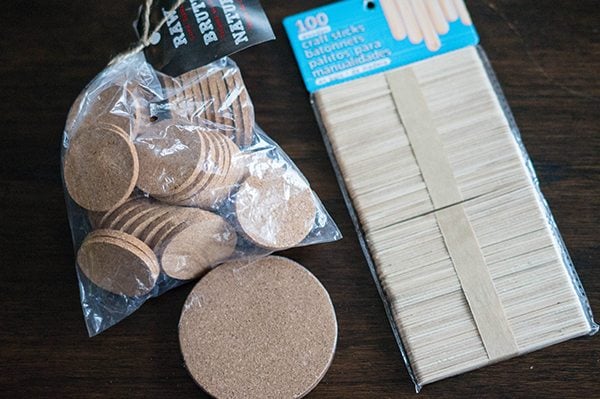 Next you'll need to paint your corks white.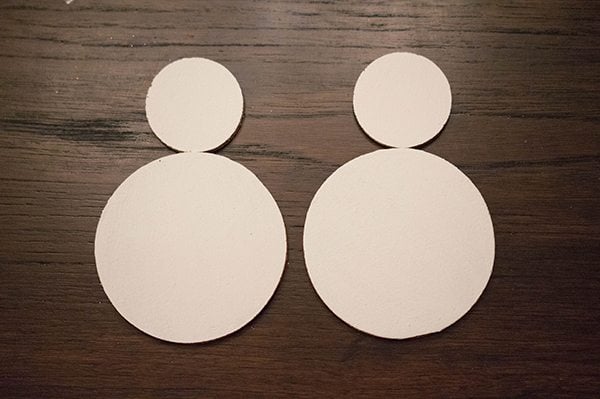 Once painted, you can attach the corks together with a craft stick. I used hot glue to glue them together.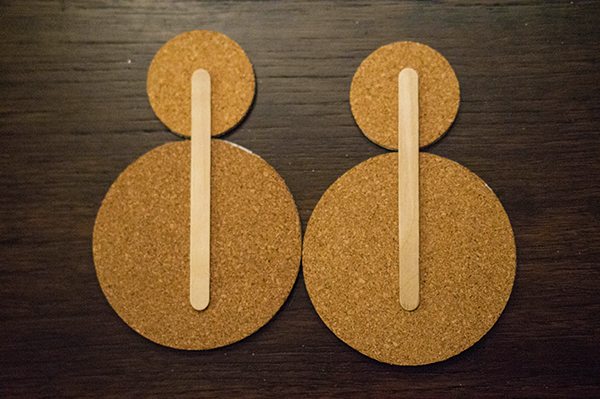 One my snowmen were put together I painted the faces on them. You could also choose to paint before you attach! The order doesn't really matter. I first drew the faces on with a pencil and then carefully painted them. Use the smallest brush you can find so you can have better precision. I also recommend using acrylic paint.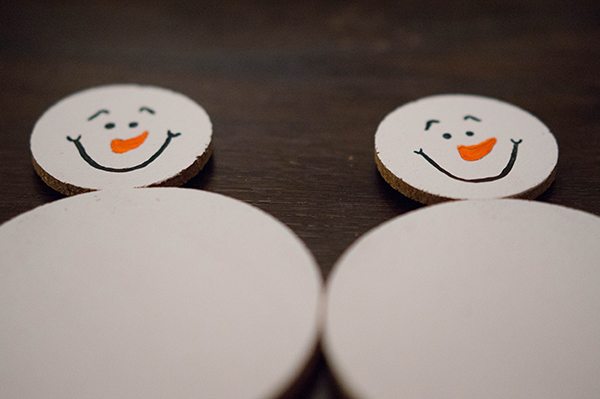 Once the faces are on, it's time to get your snowmen dressed! I used ribbon to put a scarf on one of the snowmen and buttons on both. I hot glued both of these on as well.
Then hot glue either ribbon or burlap string you can use to hang on the Christmas tree.
Here are the finished Snowman cork ornaments. They really stand out on the tree!