Tommee Tippee Pump and Go Review
All activities should be supervised by an adult. As an Amazon Associate I earn from qualifying purchases. This post may contain affiliate links.
If you're a busy mom like me, then you'll appreciate this Tommee Tippe Pump and Go Review. I'm going to walk through why this is a must for a pumping mom and why it's worth the purchase.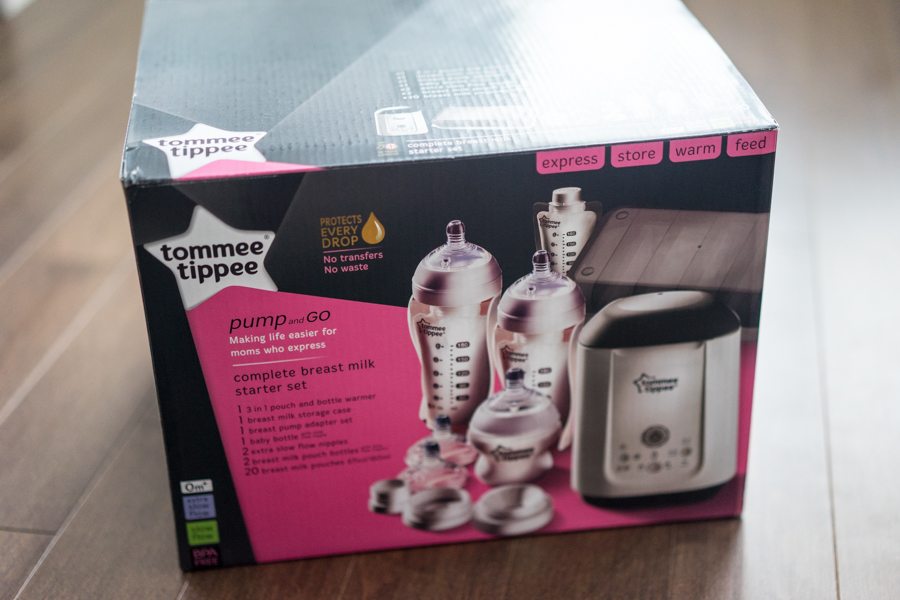 Tommee Tippee Pump and Go Review
There is nothing I hated more during the first year than pumping. If you ending up having a baby that refused to nurse during the day (because of distraction) or you had to go back to work early and wanted to continue giving breast milk, I'm sure you can relate to the pumping woes. For new moms just getting into it, you're doing the right thing by researching what you can do to make things easier. Well I might just have an answer for you on how to make pumping simpler with the Tommee Tippee Pump and Go System
.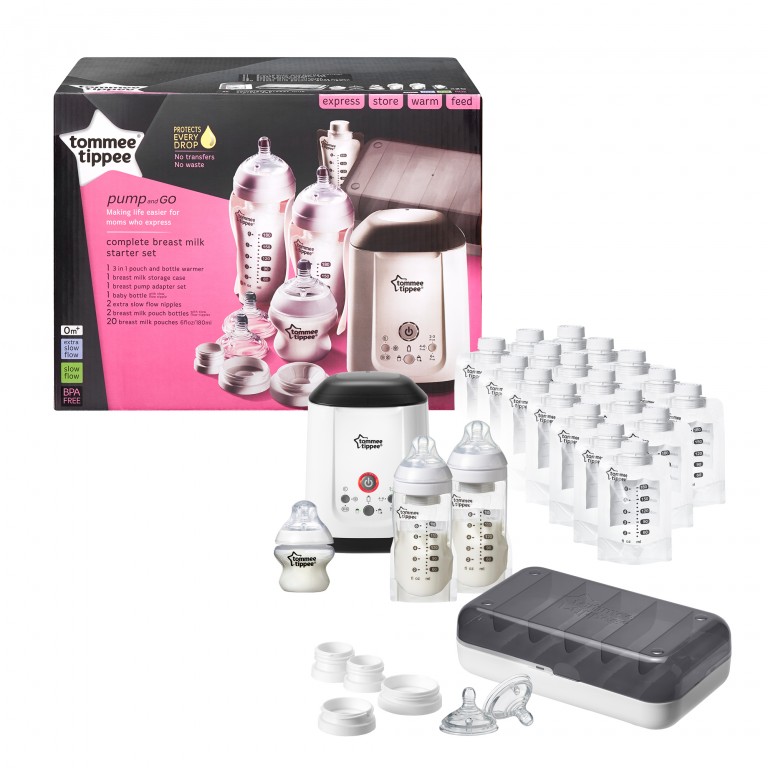 I received a sample of the Tommee Tippee Pump and Go System
. This complete system is literally a perfect baby shower kit. It comes with everything you need to pump and feed.
Here's what's included: 
3 in 1 pouch and bottle warmer
breast milk storage case
breast pump adapter set
1 baby bottle
2 nipples
2 breast milk pouch bottles
20 breast milk pouches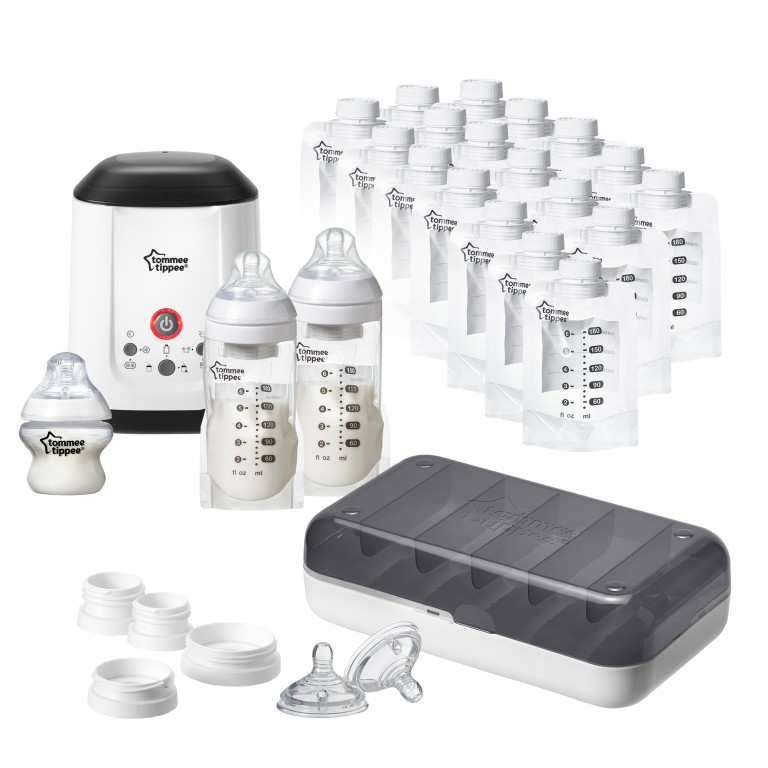 After reviewing the contents of this system, here's what I really like: 
The pump directly into the pouch system. This is the number one benefit all the moms who have tried this product rave about. This saves you from having to sterilize/clean an extra bottle every time you feed! If you are pumping a lot, this is not only economical, it's a major time saver. Not only that, you can save yourself from having a million bottles in your cupboards.
Saves every last drop. OK you know how this stuff is referred to as liquid gold? Well I literally cried when I had an accident trying to pour my milk pumped into a bottle into a storage bag. The pouring also doesn't get every drop, which if you know how much work this is you'll appreciate being able to just pump and store with no loss of any drops.
The bottle warmer is convenient
The storage case gives you a tidy location to place all your pouches in your freezer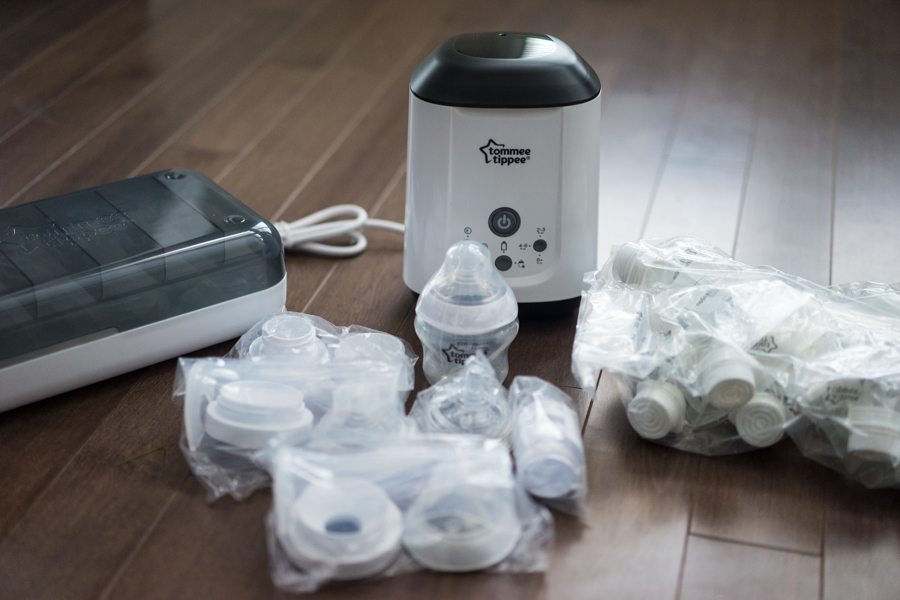 All in all, the major benefit of this system is being able to pump directly into the pouches. If you have any inclination that you're going to pumping often, this system could save you lots of time. The system also includes adapters that should fit most modern pumps.
You can purchase some of the parts separately or get the complete kit. Retails range from $4.99 – $99.99.
Disclosure:  I received this sample to review. All opinions are my own.
More from The Best Ideas for Kids