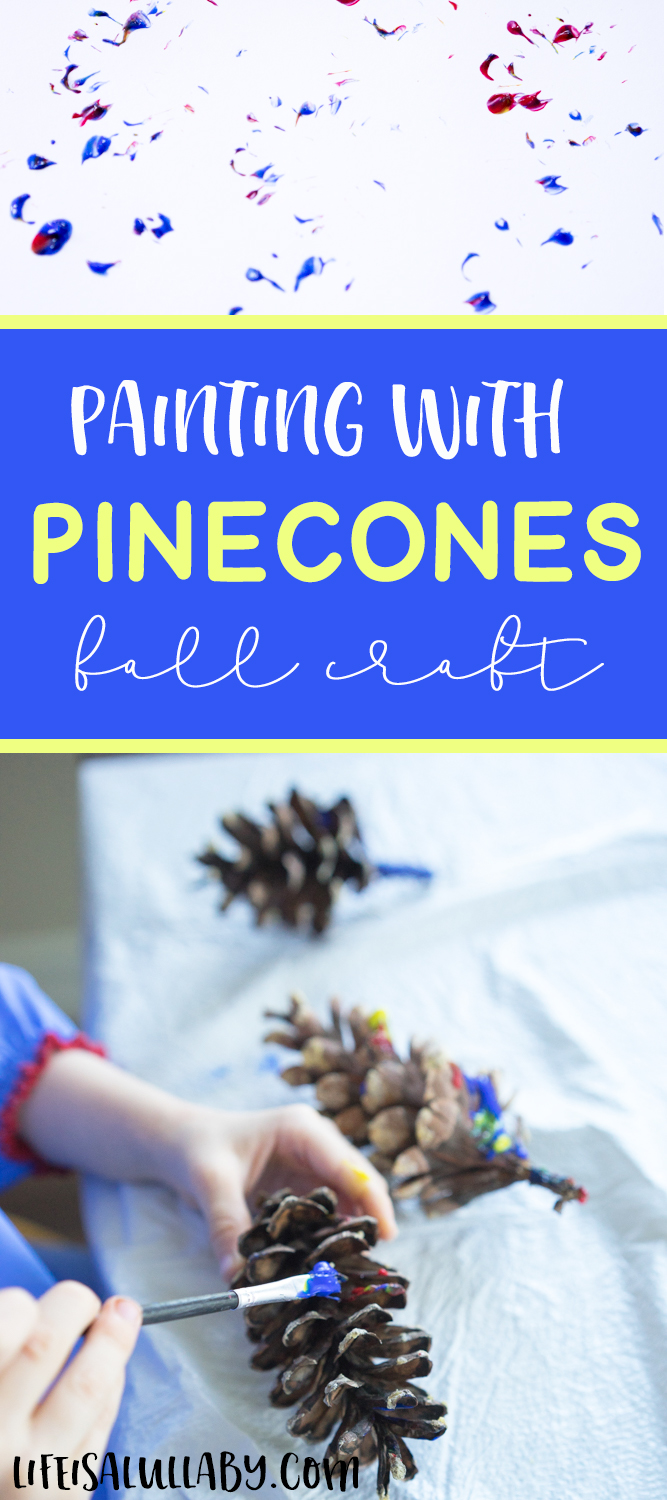 I am absolutely loving Fall and Halloween for all the fun crafts you can do! We are trying to enjoy as much time outside as we can before the weather turns. One of my toddlers favorite activities is finding pinecones outside. This painting with pinecones craft is a good activity to occupy an afternoon for your little one.
First you have to go out and forage for some pinecones! Hopefully this isn't too difficult. Normally your local park or nature trail has some cedar trees that will have plentiful of pinecones this time of year. I'm not quite sure what kind of tree these pinecones were that we have in our craft but I found these the best to work with because they have lots of space to paint on.
Supplies Needed: 
-Pinecones
-Paper
Here's what we did: 
-First we got some pinecones (as per above you should be able to find them outside but if not, your local craft store would also sell them)
Then we painted them!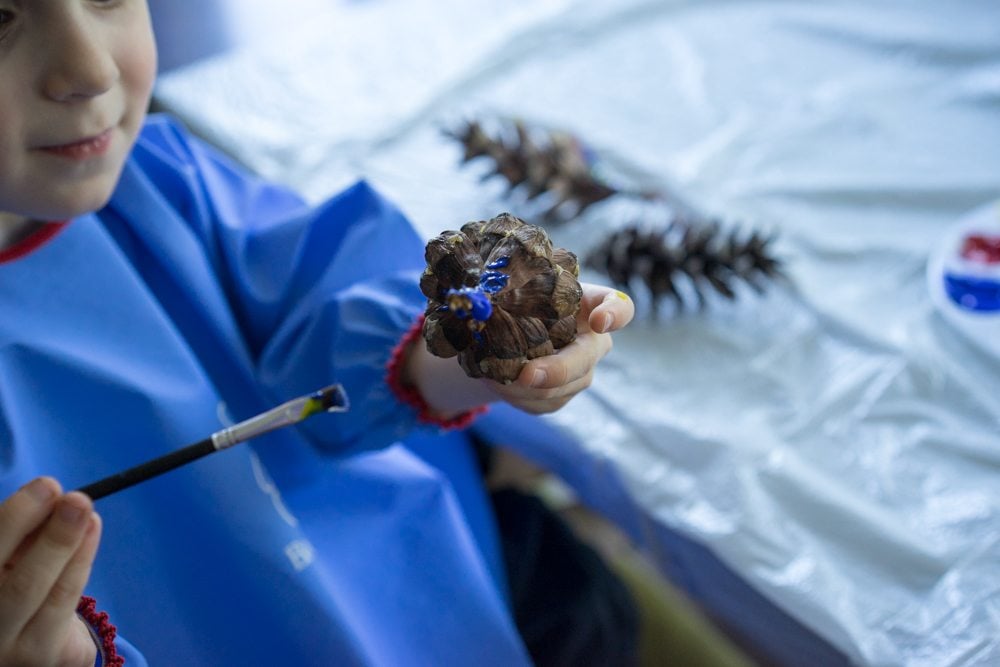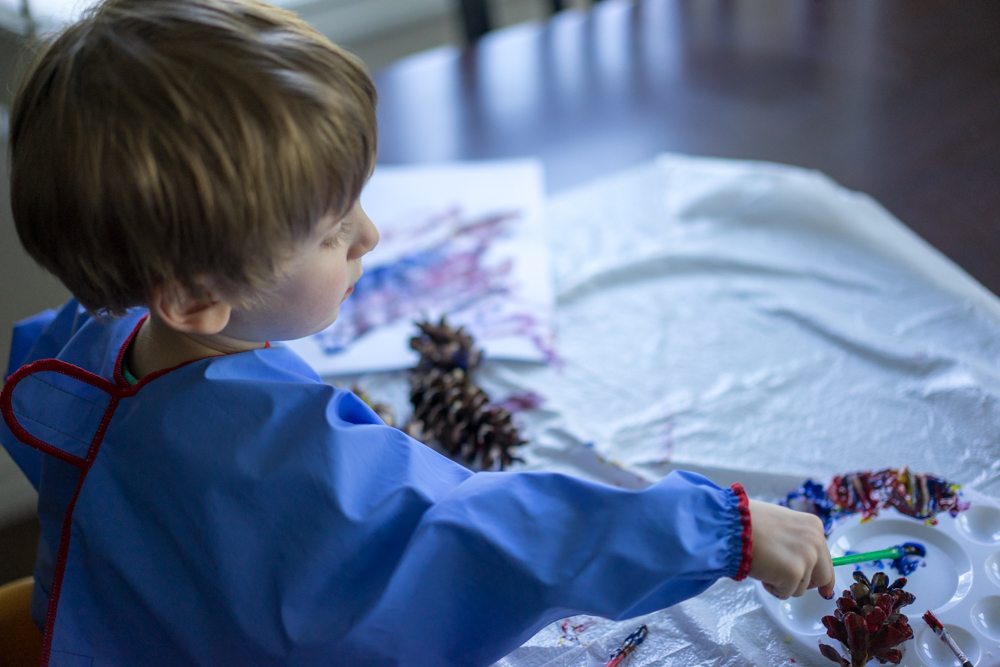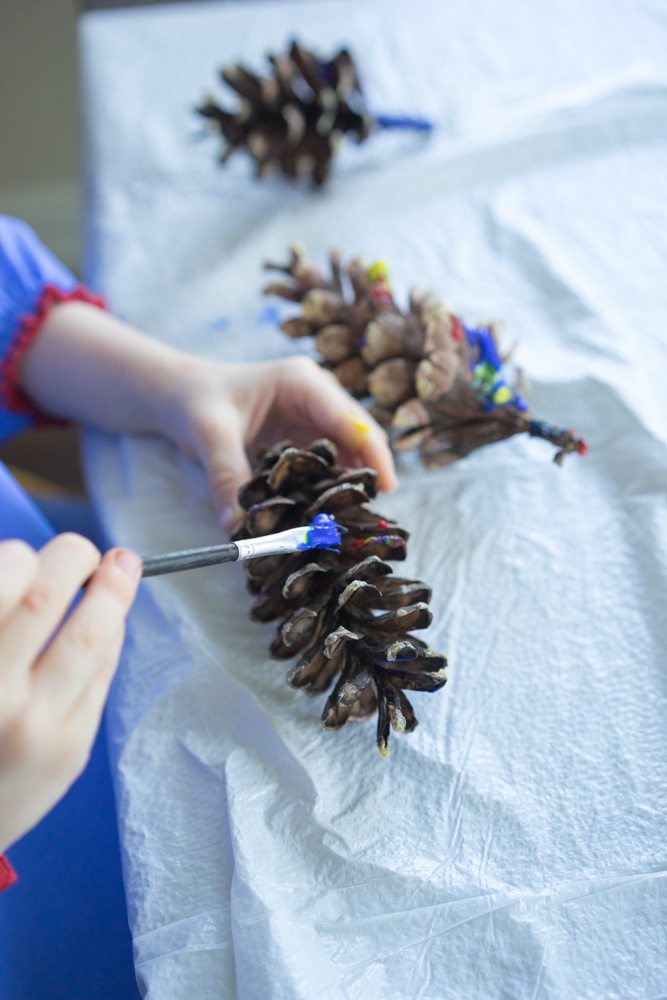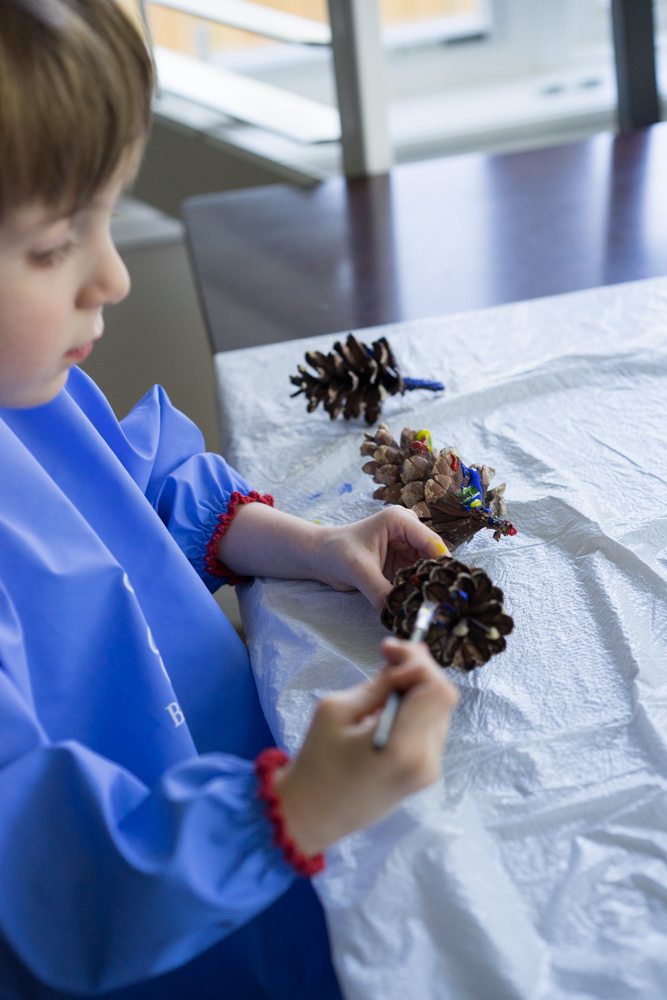 Once you are done painting them, you can roll them onto paper and get some neat effects from the pinecones. Try different colours or mixed colors to get different prints.