Nursing Necklace Review
All activities should be supervised by an adult. By using this site, you agree to our Terms of Use. This post may contain affiliate links. Read our disclosure policy here.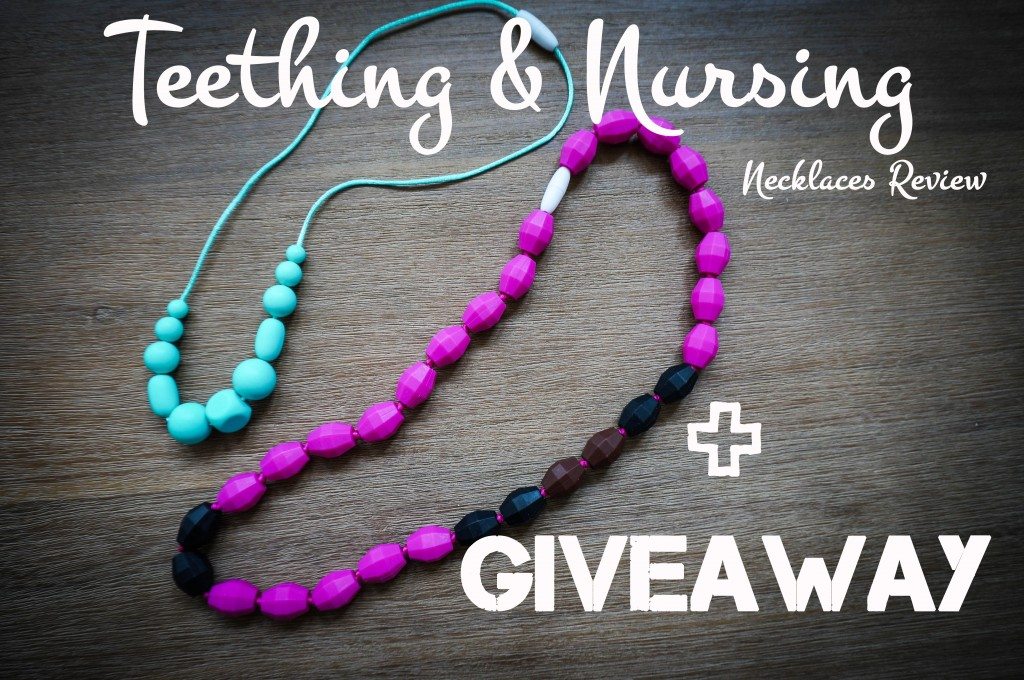 Around the 4 month mark Camden became a distracted nurser. He would refuse to eat much during the day and opted to wake up multiple times a night instead. In order to get him to nurse more during the day, I found nursing in a dark room before his naps helped. This really helped to block out the stimulation which he was busy exploring in our bright family room.
Now that he's just over 5 months old he has started to grab my shirt and flail his free arm for something to hold onto. That's when I thought to look into getting a nursing necklace. A nursing necklace would give him a focal point or something for his little hand to hold onto. In addition to using the necklace during nursing, many moms find that these necklaces are great for teething babies. When you are 'out and about' holding baby for extended time periods, it gives baby something to look at and chew on without ruining your jewellery or hair!
I did a quick search at some of my favourite baby shops for a nursing necklace but found they were quite expensive at $40 each. I did not want to spend that kind of money on a nursing necklace I had no idea was going to work. That's when a friend told me about Hip Huggers Diapers. They sell affordable cloth diapers and teething & nursing necklaces. Prices range from $8.95 to $12.95. The teething & nursing necklaces they carry are made from 100% non-toxic food grade silicone and are also free from BPA, lead, phthalates, PVC & latex.   
I chose 2 of my favourite designs to try; a beautiful turquoise short necklace and a long black & pink version. Then I put the nursing necklaces to the ultimate test – to see if it would be baby approved.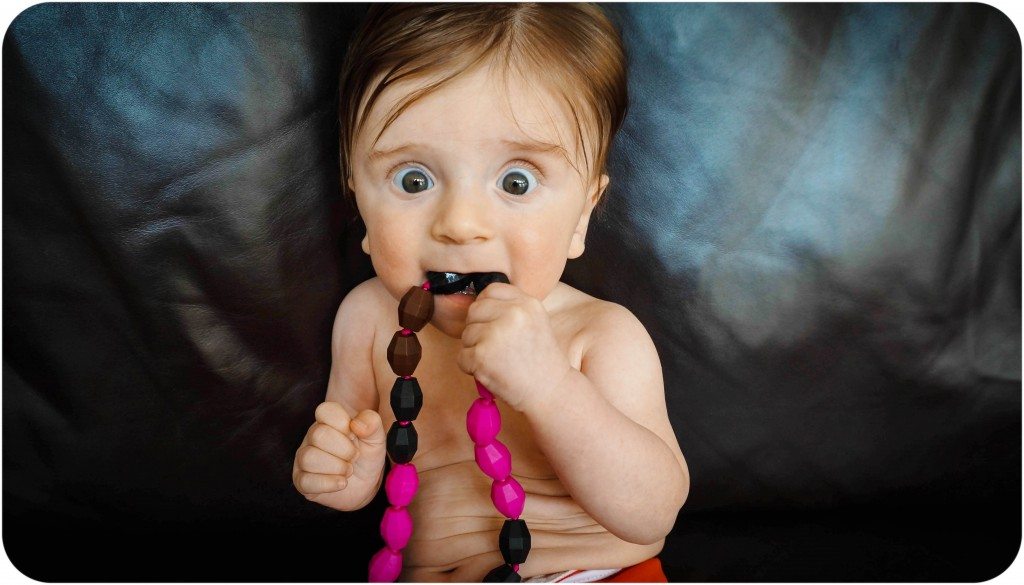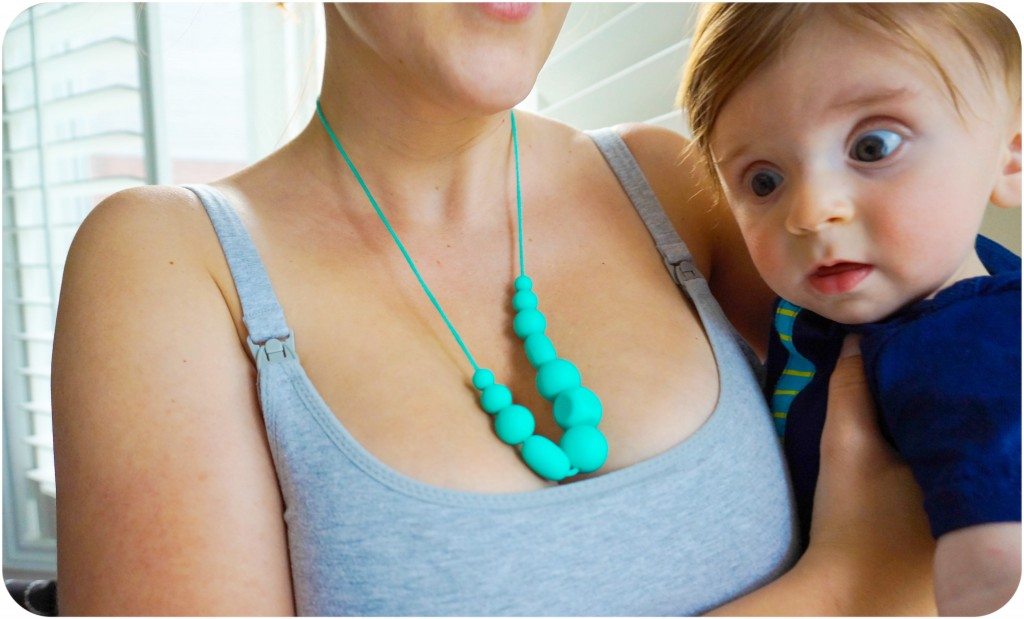 He instantly decided they were pretty delicious. I used the nursing necklaces to nurse throughout the day and while he did still like to to flap his arm and grab my shirt strap, it was there for him to grab onto if he decided to as well. Overall, I'm very happy with the purchase and plan to wear these nursing necklaces when out with Camden.
Want to win your own teething & nursing necklace?
Enter below for a chance to win your choice of the turquoise or pink style. Open to Canadian & US residents 18 years of age and older. 
NOTE: The selected winners' entries will be verified that each entry was successfully completed (i.e. you commented on the blog post, liked us on Instagram, etc). If not, the winner will be disqualified and a new winner will be selected. Please ensure when entering for the first eligible entry you comment on this page down below! Any questions, please send me an email. Good Luck!
Note: Hip Huggers did not sponsor this post. I purchased the nursing necklaces myself and the opinions of this review are my own. 
More from The Best Ideas for Kids