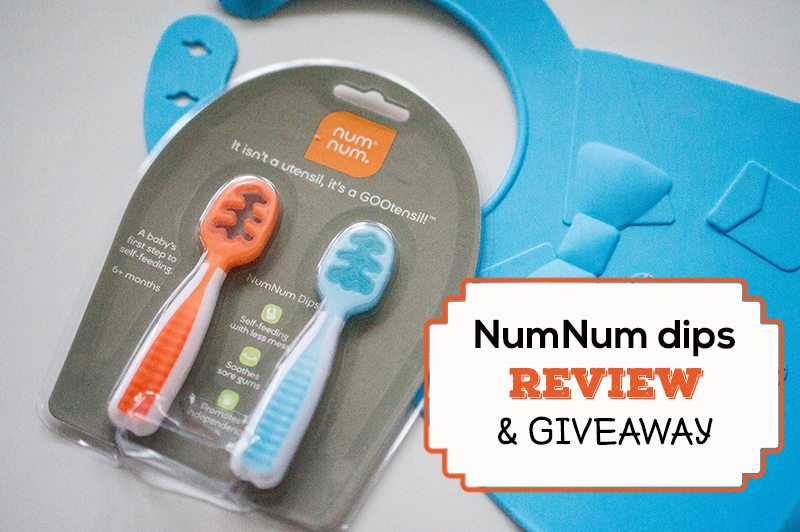 Disclosure – This post contains affiliate links.
When it comes to feeding, babies can give you a good run trying to grab the spoon. I think every time we sit down to eat Camden tries to swat at the spoon and grab it. I have let him try to eat from the spoon a few times but it always ends with a pretty big mess.
Exhibit A – Camden "self feeding" with his oatmeal: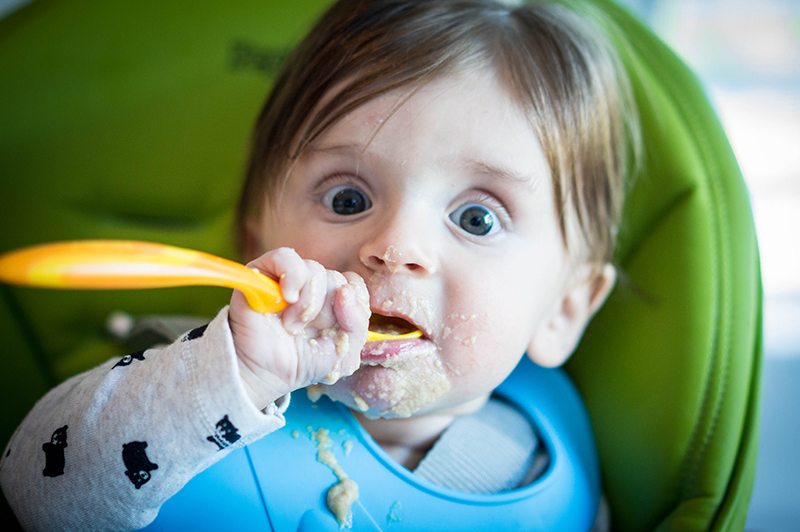 The problem with the spoon is the baby doesn't know to angle it properly to get the food out. They also don't have the coordination to scoop it up just yet. Enter the Num Num Dips
. The revolutionary new feeding tool that babies can use before they are ready for a spoon. I first learned about the Num Num Dips through another mom on Baby Center. I also included the product in our 7 innovative baby feeding products.
The folks over at NumNum Inc. have kindly offered us to try the product out for a review for you guys. We couldn't wait to get our hands on these to give them a try!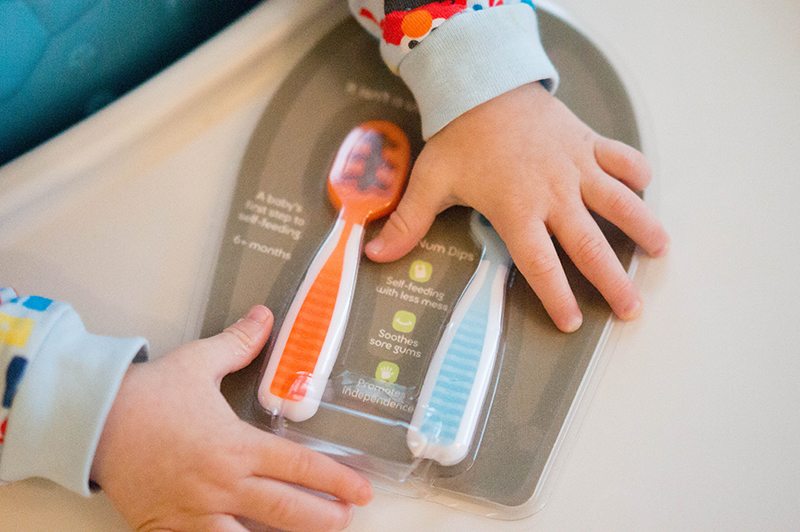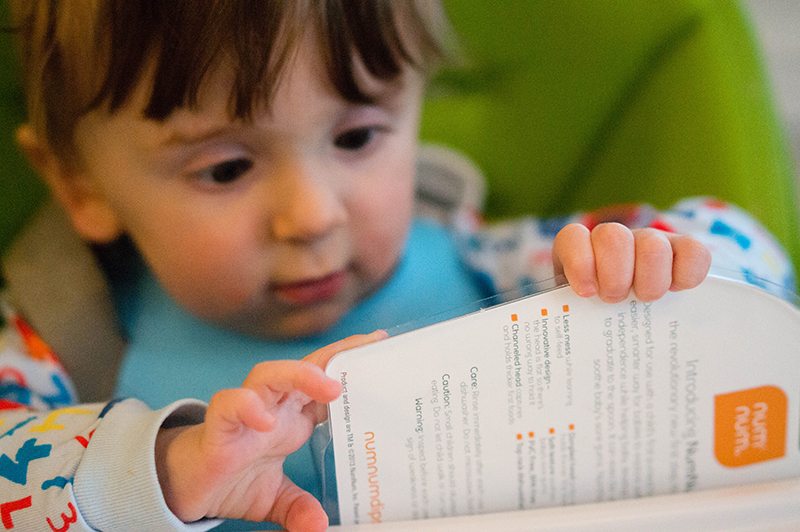 So how do the Num Num Dips work? 
There are two kinds – one has a channeled head for thicker first foods while the other has a dimpled head for thinner first foods. The heads are also flat so there's no wrong way to hold it! The baby can dip into the food and then place and eat the food without worrying about having to scoop up the food properly.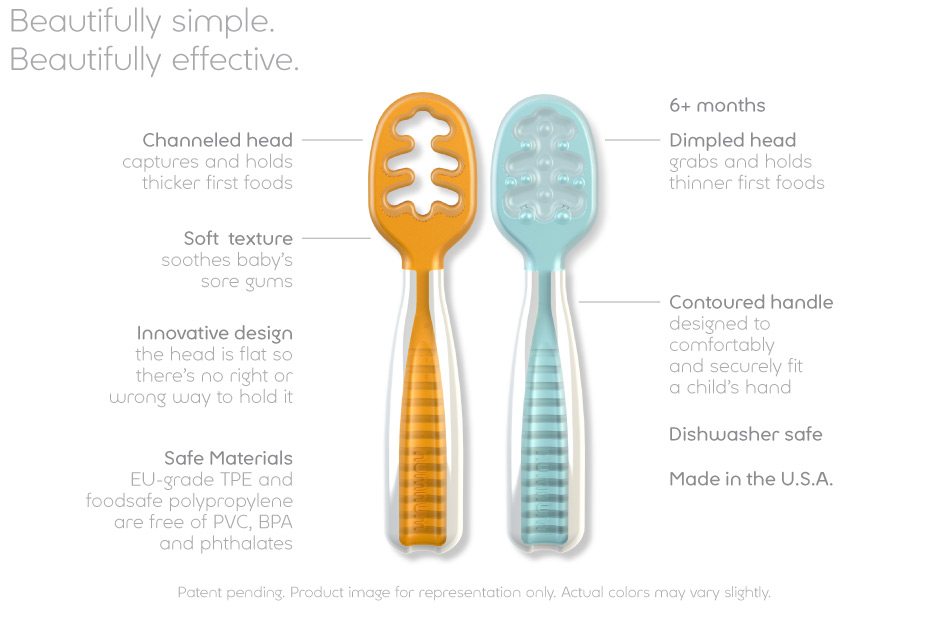 And here's our experience:
Camden LOVED it. He could not get enough of it in his mouth and actually got upset when I took it away. The added benefit is that the soft texture soothes baby's sore gums. He could easily take the food off of the head and actually closed his mouth around it to pull the food off. We are going to start with the dimpled head and work our way up to the channeled head once he's on more thicker foods. He doesn't quite have the "dipping" down just yet so I had to help in this aspect, but this will definitely come with time. Overall, I am very happy with the Num Num Dips and would recommend them to any mom wanting to get their baby started on self-feeding.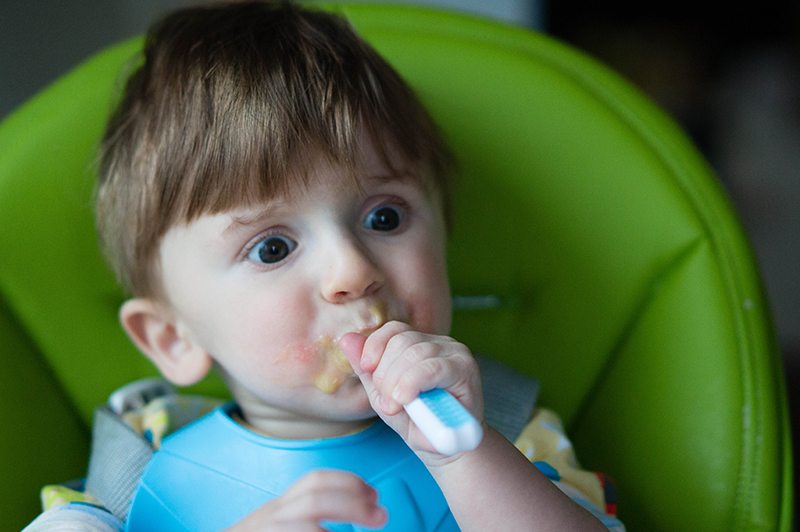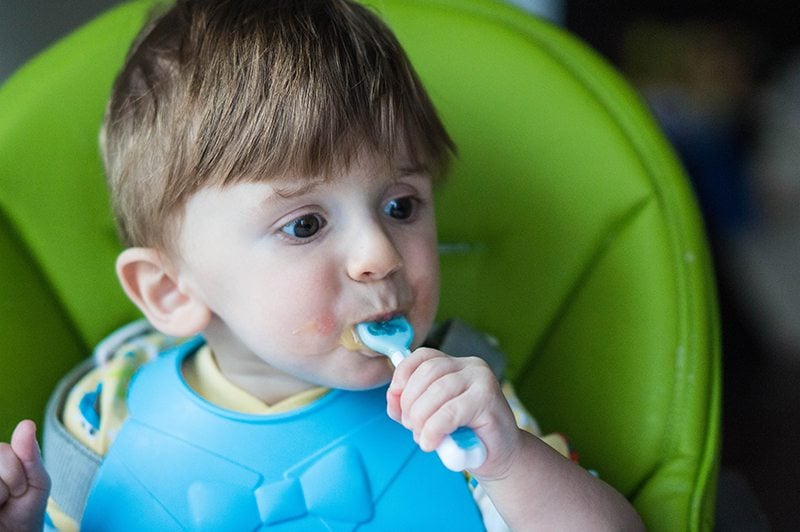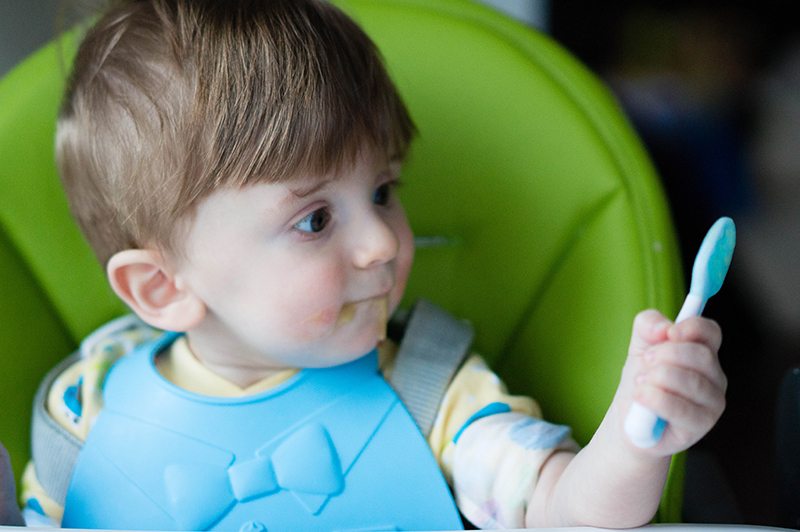 Note – NumNum Inc. provided us with a free product to review. All opinions expressed are 100% our own.