Build and Create with Laser Pegs
All activities should be supervised by an adult. As an Amazon Associate I earn from qualifying purchases. This post may contain affiliate links.
This is a sponsored post. We were invited to write about Laser Pegs by ShopHer Media Influencer Network.
As we head into cooler months, it's time to start thinking about engaging indoor activities and toys for kids. We recently had the opportunity to build and create with Laser Pegs. Laser Pegs is a unique STEM toy that develops abstract thinking, improves fine-motor skills, stretches problem-solving skills, and delights the imaginations of kids.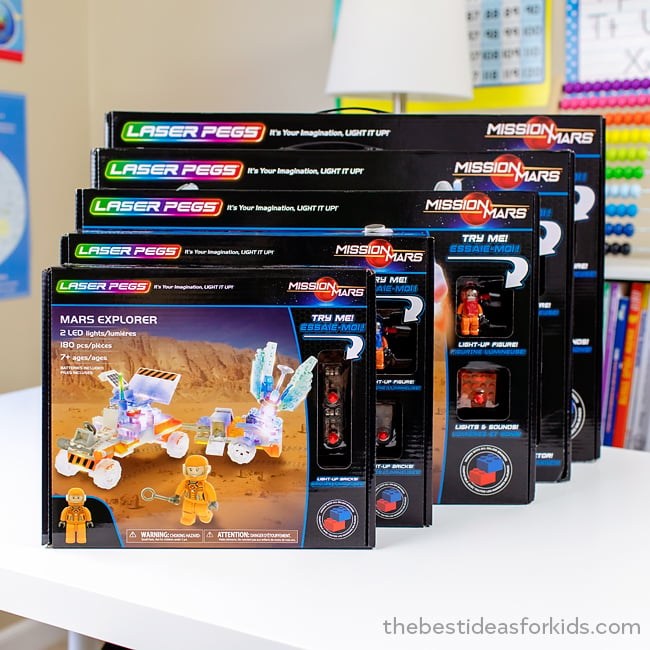 Build and Create with Laser Pegs
My 8 and 10-year-old boys couldn't wait to play! As they opened the Mission Mars series, they excitedly chattered about the lights, sound effects, and mini projector with interchangeable slides (included with the Mission Mars Mission Control set).
The Mission Mars series includes:
Mars Rocket with Admiral Tom and Colonel Charlie
Mars Shuttle with Lieutenant Willy M. and Major Sophie
Mission Control with Pilot George, Launch Director Ron, and Science Officer Maddie
Mars Rover with Ensign Alyson and Major Josh
Mars Explorer with Captain Pegg
Shop all of the sets here:
All of the building sets came with easy-to-read direction booklets, accessories for the characters, and stickers.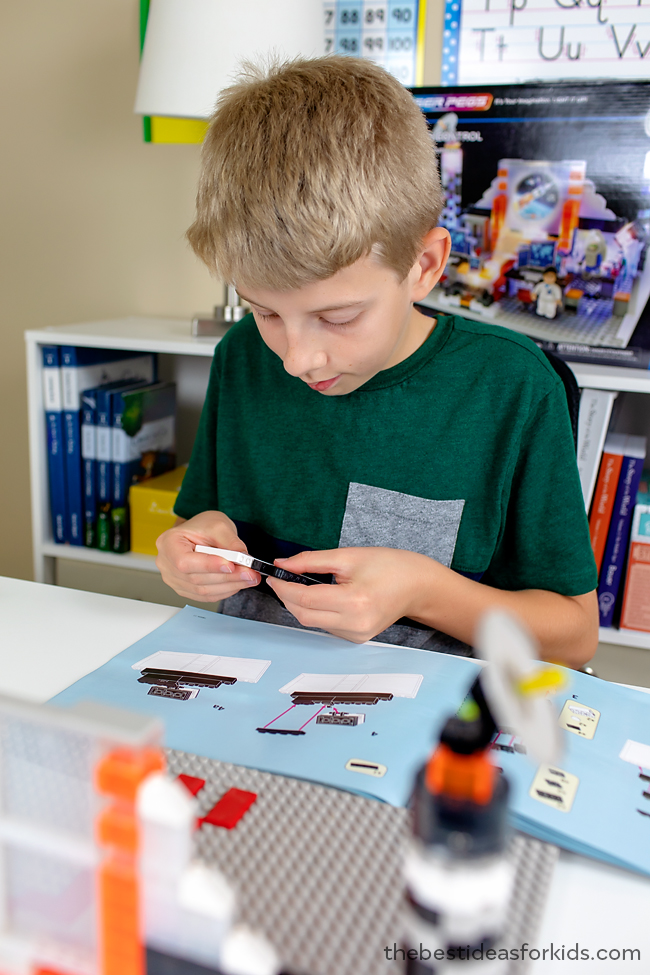 The Misson Mars series boasts a progressive variety of male and female characters that depict scientists, explorers, and pilots. My kids appreciated every detail, from the way the characters' knees bent to the miniature tools that accompanied each set.
"It even has a coffee maker!" my youngest exclaimed while building the Mission Mars Mission Control set.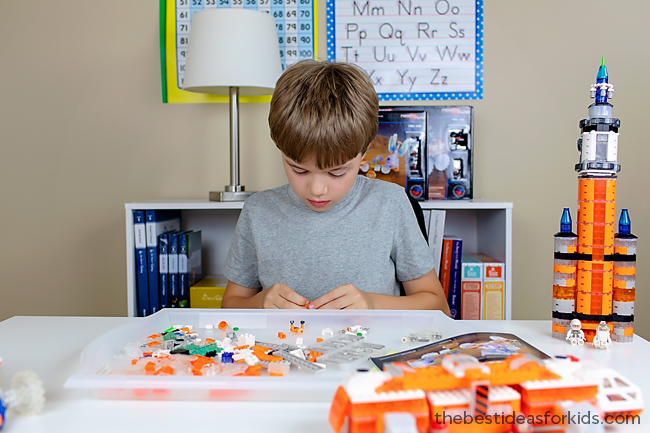 My boys do recommend corralling bricks into trays while building, which makes the clear pieces easier to see.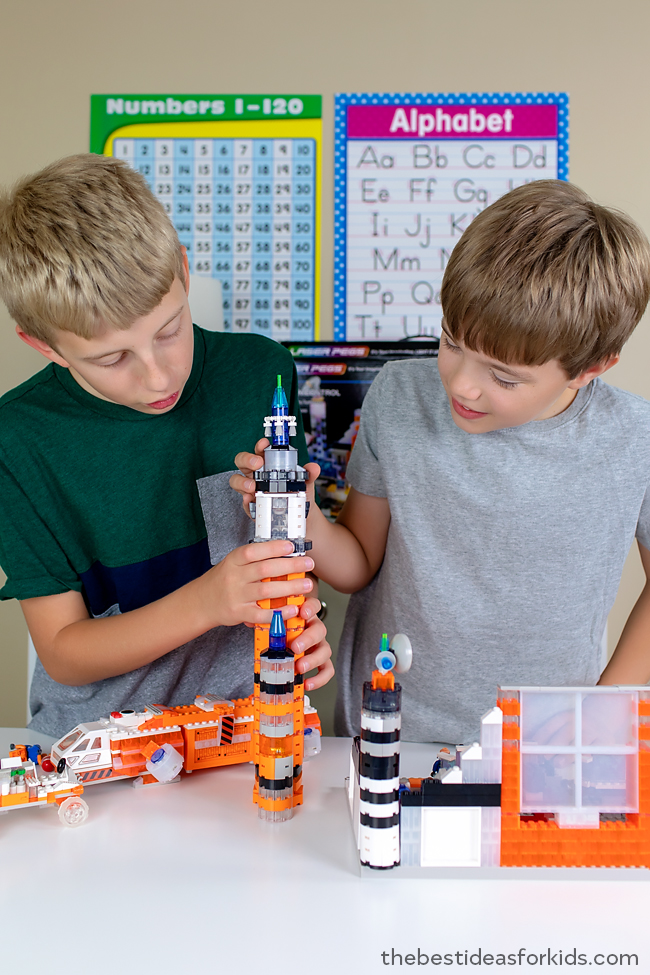 Fully interchangeable with other construction toys, Laser Pegs are a fun alternative to traditional construction sets by offering light-up bricks and vibrant color combinations.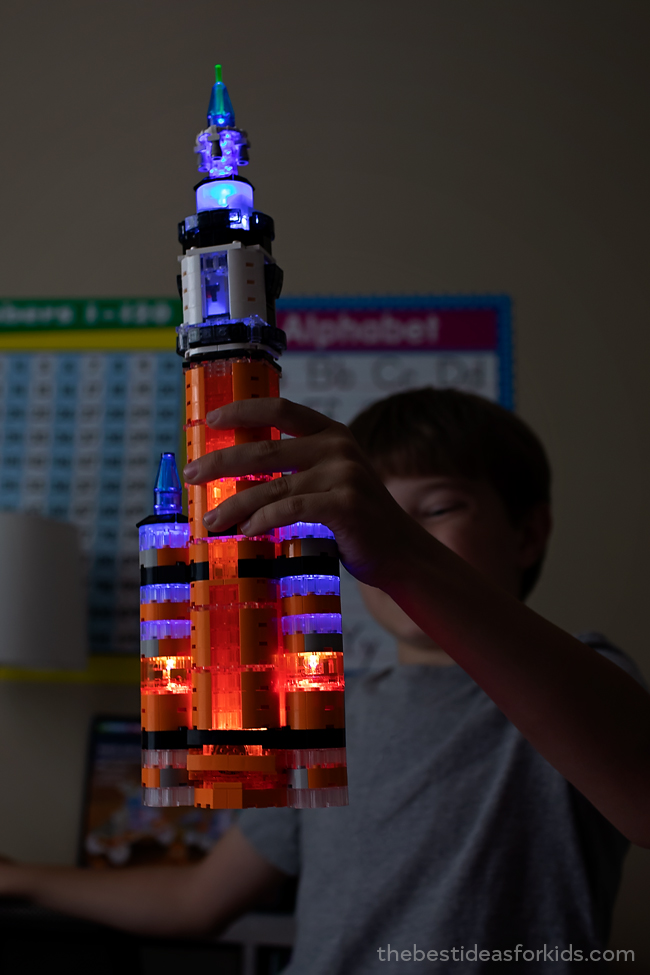 Fold-out solar panels, oxygen tanks, and the lights and sound of the rocket blasting were some of my boys' favorite features. My oldest son thought the adjustable lights within the Mission Mars Mission Control set were clever and realistic.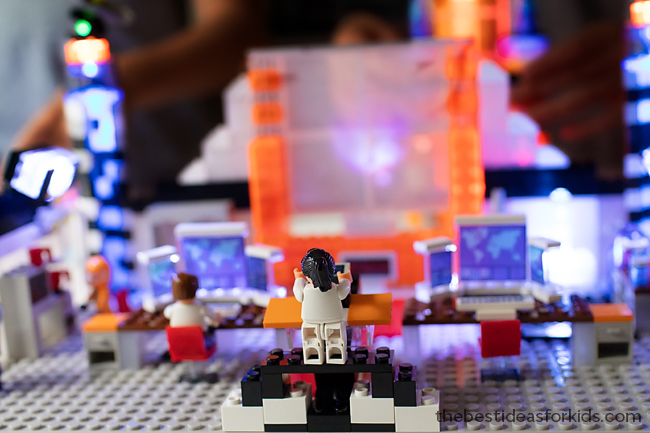 Playing with Laser Pegs not only provides numerous educational opportunities (math skills, spatial relations, hand/eye coordination), but also an abundance of creative free play.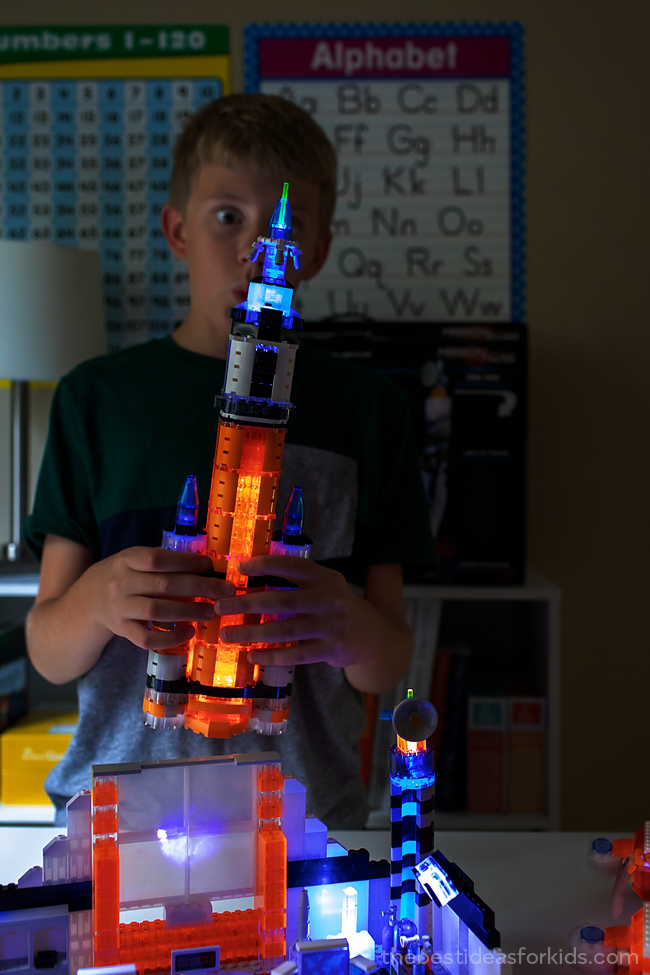 My kids played for hours after building the sets, creating space scenes with red and black construction paper, foam star stickers, and tape. A Laser Pegs box proved to be the perfect prop to set up their scene!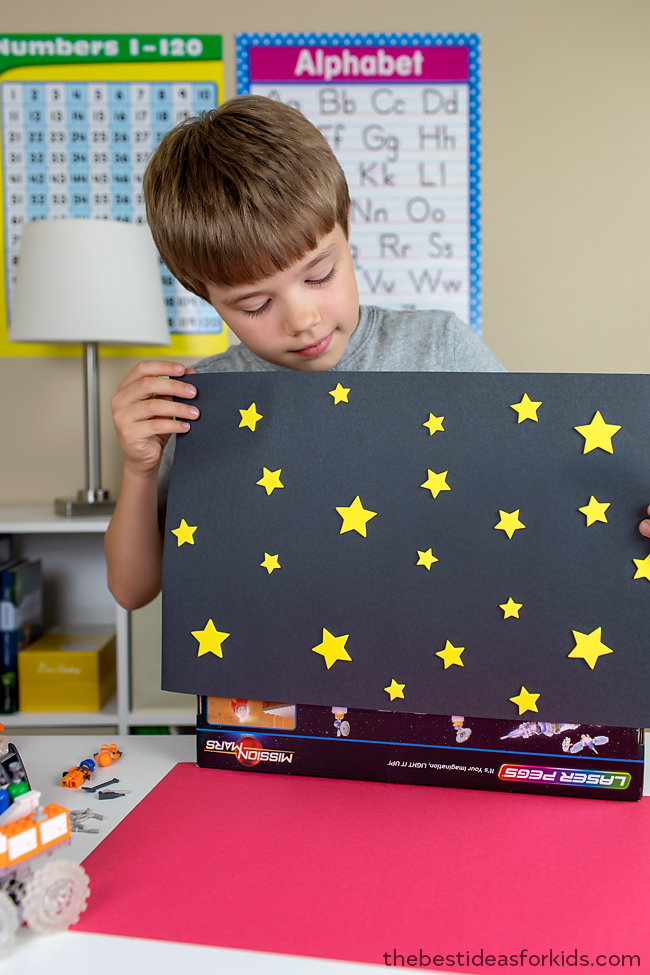 The boys enjoyed acting out Mars missions, drawing aliens, and listening to audio books about space as they played. My youngest son has even used the Mars Rocket as a night light, leaving the lights on as he fell asleep. I'm certain he enjoyed space explorer dreams that night!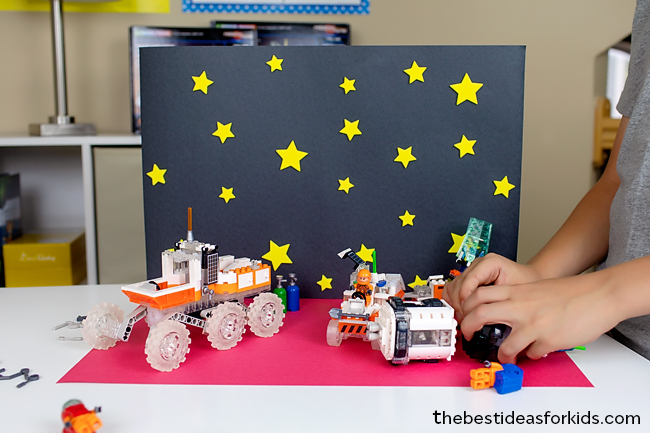 We can't wait to build with Laser Pegs again! My kids have their eyes on the Creatures set.
Shop online for Laser Pegs from the convenience of your home. See all of the sets here:
About Melissa Lennig

Melissa is a mom of two boys and a former Elementary School Counselor. She shares easy crafts, activities, recipes, and parenting tips on her blog, Fireflies and Mud Pies. Follow her on Facebook, Pinterest, Instagram.
More from The Best Ideas for Kids