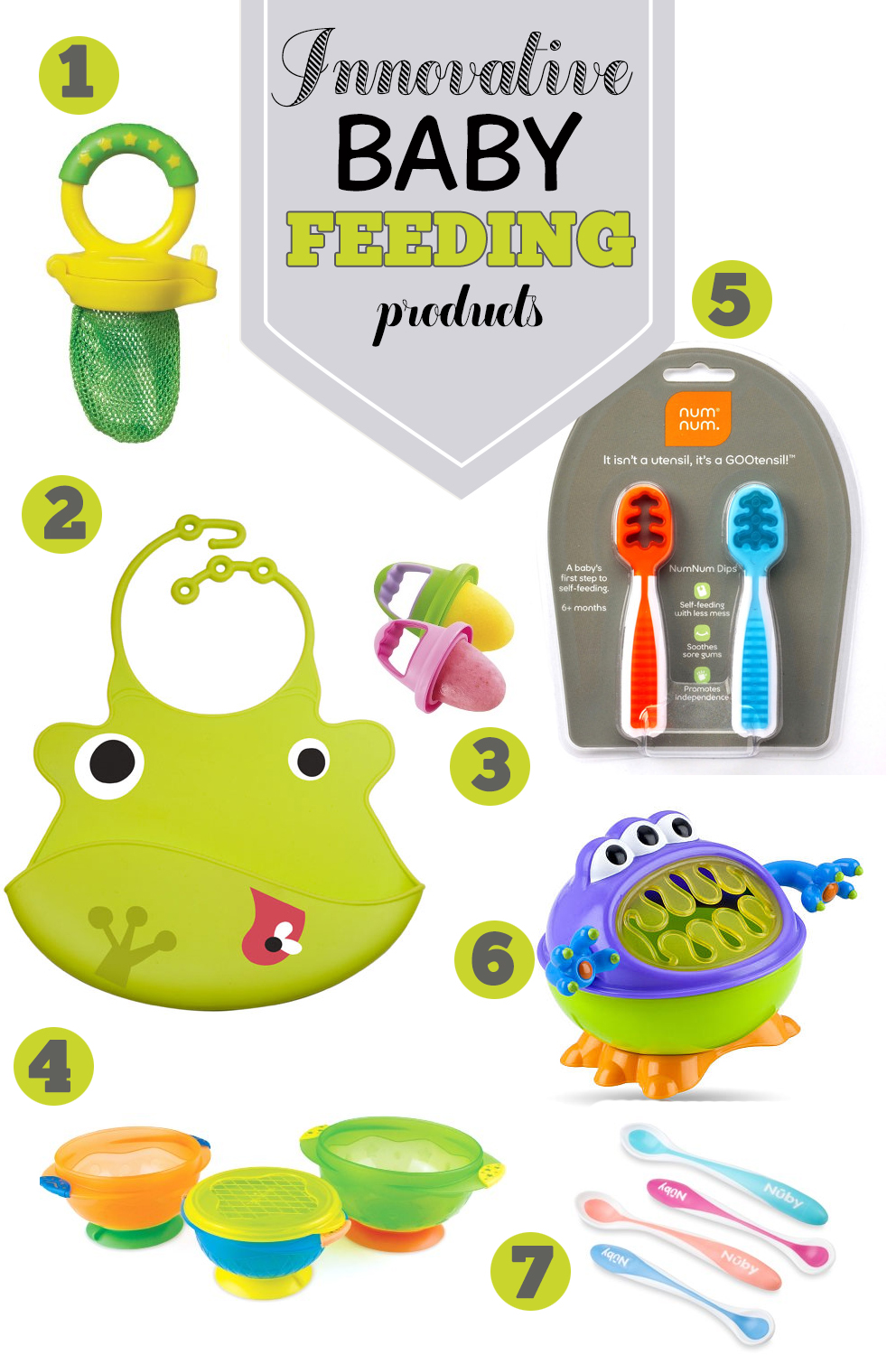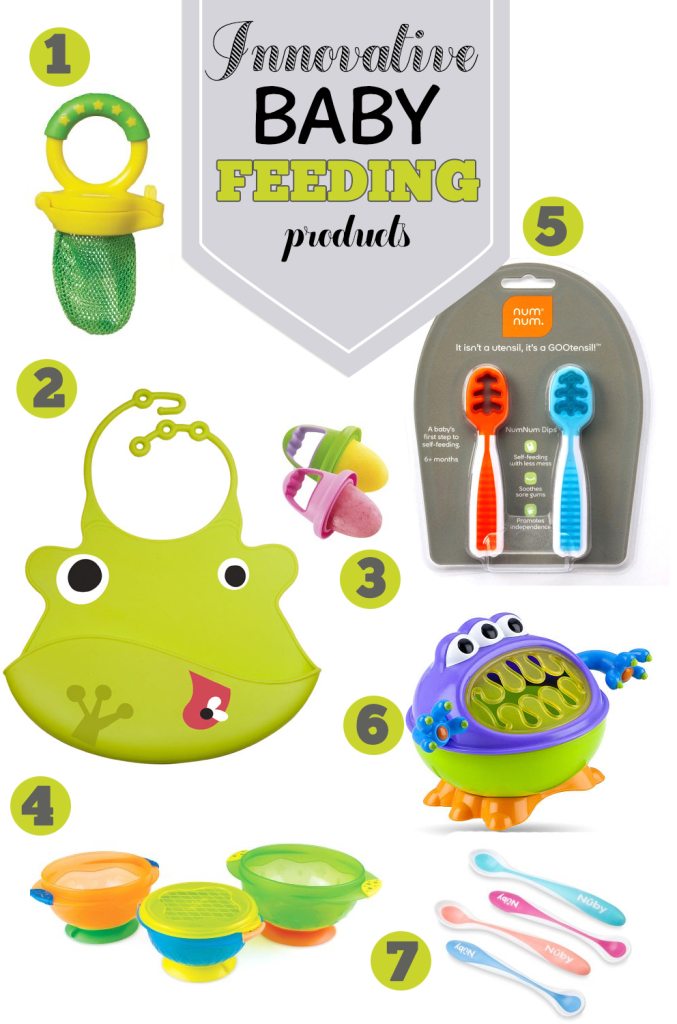 Disclosure: This post contains affiliate links.
Our baby just turned 6 months old so we've been starting solids. It's been a lot of fun watching him try new foods. There have been a few products we received as gifts and others that I stumbled upon that I thought were quite innovative. I wanted to share with you my favourite innovative baby feeding products.
1. Mesh feeder. Simply place any piece of fruit, vegetable or even meat inside and let baby suck and taste the food. Only small, digestible pieces come through. It can also be used as a teething toy. See more on Munchkin Mesh Feeder
.
2. Silicone Bib. Dries really quickly. Soft and easy to put on and take off of baby. Adjustable sizing grows with baby. Extremely cute designs make feeding time fun. See more on Ulubulu Silicone Bib
.
3. Fill & Freeze Pops. Fun & easy way to serve frozen purées to your little one. Perfect for juice, fruit, smoothies & yogurt. Freeze breast milk popsicles for teething! See more on NUK Fill & Freeze Pops
.
4. Stay Put Bowls. Suction bottom stops bowl from spilling on the floor. Suction to high chair while feeding baby. Stops those flailing arms from knocking the bowl over. See more from Munchkin Stay Put Suction Bowls
.
5. Dipping Spoons. Allows baby to self-feed by dipping and grabs food in between the spoon grooves. Two pack comes with one for thinner first foods and one for thicker foods. See more from Num Num Dips
.
6. Snack Keepers. This iMonster Snack Keeper is super cute. Soft silicone flaps (or teeth) make it easy to grab and stop snacks from spilling out. See more from Nuby iMonster Snack Keeper
.
7. Hot Safe Feeding Spoons. Spoon changes colour when baby's food is too hot (Approximately 110˚F/43˚C or above). Great for scooping food off chin when feeding. See more from Nuby Hot Safe Feeding Spoons
.