Any parent knows that feeling when their child gets excited about something. You see their face light up and it melts your heart. And when you find something your kid loves, you tend to stick to it (because why mess with something that works?). That's where Ikiki shoes comes in – they are simply so much FUN for your kids!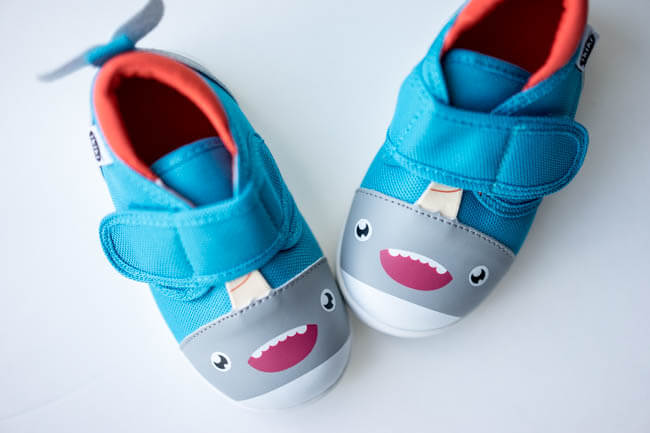 Ikiki kindly offered to send us a few pairs to test out and boy did my toddler LOVE them! When I looked up Ikiki shoes online to see what styles they had, I fell in love with all their fun designs! Check out the two pairs we were able to try: the Prince Kairu and the Sasha Narwhalski. They have loads of other designs though – like an Owl or Hippo design for girls (so cute!).
Here are all the rad features of Ikiki Shoes!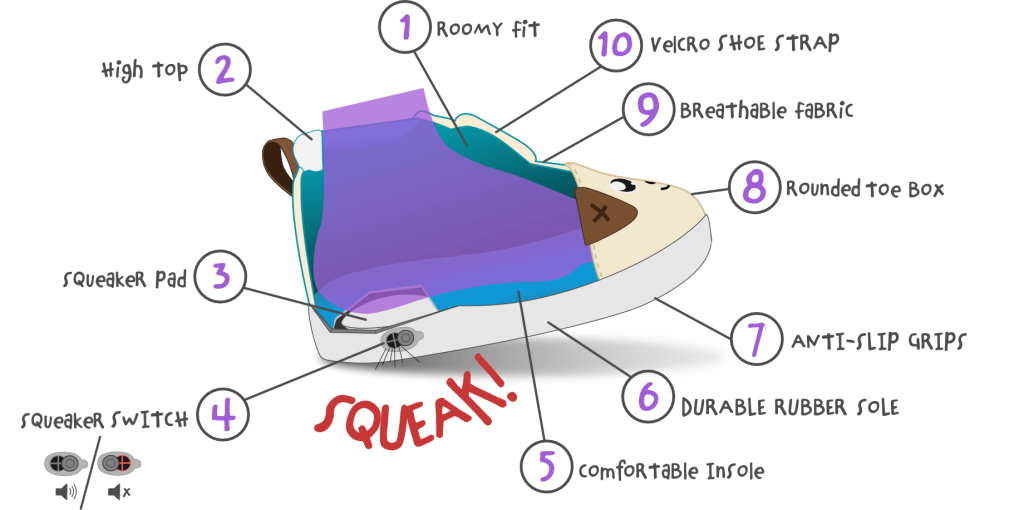 My favorite feature – the On and Off switch for the squeak! Because you may not want your toddler's shoes to squeak all the time 😉
Anti-Slip grips
Comfortable fit
Breathable fabric
So what makes Ikiki Shoes different?
Really it's the combination of the best fabrics that have made this a breathable, comfortable shoe that helps toddlers learn to walk. Did you know squeaky shoes are actually recommended by physical therapists and doctors to help toddlers learn to walk? I didn't know either! These shoes are also the only shoes on the market that have an adjustable squeaker you can turn on and off without taking the shoes off.
Save 15% off now!
If you can't wait until the giveaway ends, you can save 15% off a pair now on their site.
Want to win your own pair of Ikiki Shoes?
Enter below for a chance to win! Thank you to Ikiki Shoes for sponsoring this giveaway. Open to US and Canadian Residents (excluding Quebec) that are 18 years of age or older. Read the full rules here. 
Good Luck! I hope you have a squeak-tastic day! 🙂
Let's get social! Follow The Best Ideas for Kids on Facebook, Pinterest or Instagram
This post may contain affiliate links, read our Disclosure Policy for more information.
All activities should be supervised by an adult. Please read our Site Terms for more information.