It is never too early to help guide your child in the reading process. There is a lot you can do at home and in your everyday routine to help your child learn to read. Here are 5 easy ways to help your child learn to read.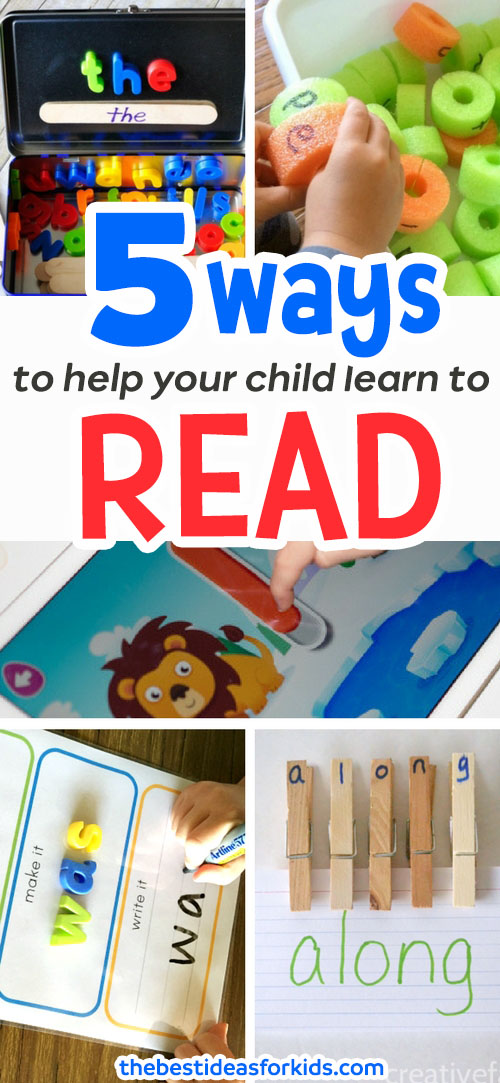 We're excited to be partnering with Reading Eggs to bring you all of these great ideas to help your child learn to read! Reading Eggs is an online reading program for kids with online reading games for kids. Click here now to sign up!
1. Read a book every day (or more!). Children who are read to often are more likely to recognize the alphabet, count to 20, write their own names and read.* Most parents choose to read to their children before bedtime and this is a great time to unwind before bed. It's not only great for them to learn words and learn to read but it also helps create a bedtime routine and is a calming activity before going to bed.
Tips to Try:
Use your finger to point to the words as you say them during reading
Sound out some of the words and ask what sounds the letters make
Have you child "read" the book themselves after you have read the book together
2. Sing songs. There are studies that show a strong relationship between singing and literacy development in preschoolers. Linda Page Neelly, associate professor of music at the University of Connecticut explains, "As your child sings, he begins to explore, sequence, and order sounds, which are critical skills for reading."**
Tips to try:
Make up silly songs when doing everyday activities. We like to make a fun diaper changing song to give a distraction during this time. Clean up songs are always a favorite too!
Sing the alphabet – this is such a fun song every preschooler loves!
Sing nursery rhymes and songs your child loves – get them to tell you what songs they love and encourage singing along.
3. Encourage curiosity with letters and letter identification and sounds.
Ask Questions and encourage asking questions back.
What letter does this word start with?
What sound does this word make?
"Ca Ca Ca" – What letter makes the sound "Ca"?
What words start with the letter A?
Learning letters and letter sounds can become fun daily conversations and will get your child thinking about words and letters throughout their day. My preschooler will often ask me, "what letter makes the "ca ca ca" sound?" as a fun game throughout the day.
4. Fun Learning Activities – there are countless activities to make learning to read fun! Grab some basic supplies around your house and make it a game to learn words. Here are 5 of our favorite activity ideas you can easily make on your own.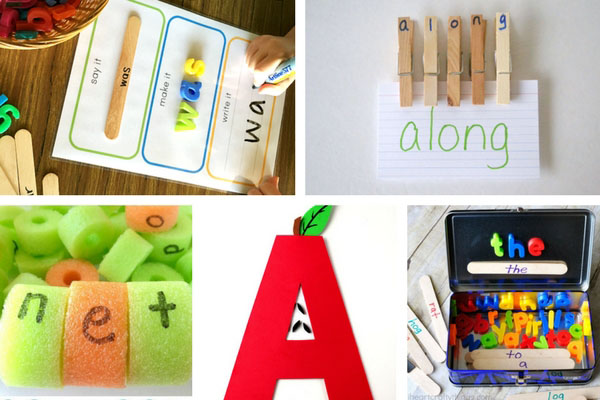 RELATED: 10 Sidewalk Chalk Activities 
5. Reading Eggs.
Reading Eggs makes learning to read interesting and engaging for kids, with fantastic online reading games and activities. This online reading program even has graduated learning programs so each program is designed for your child's specific age. The program is perfect for pre-k children who are learning letters and for older children it helps support what is taught in school to improve your child's results.
We were able to test out the Junior program for ages 2-4 years and our 3-year-old had such a fun time building the letters!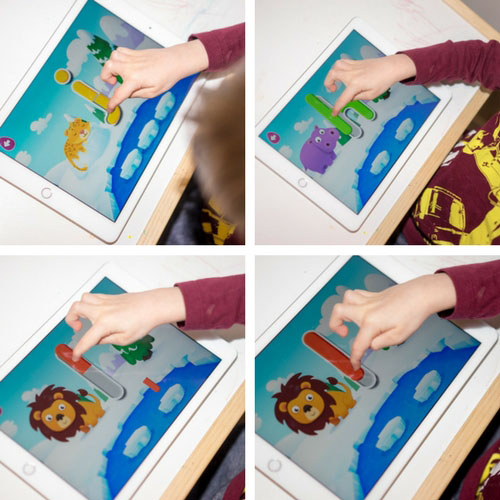 What other things do you do to help your child learn to read? We hope you found these tips and ideas helpful!