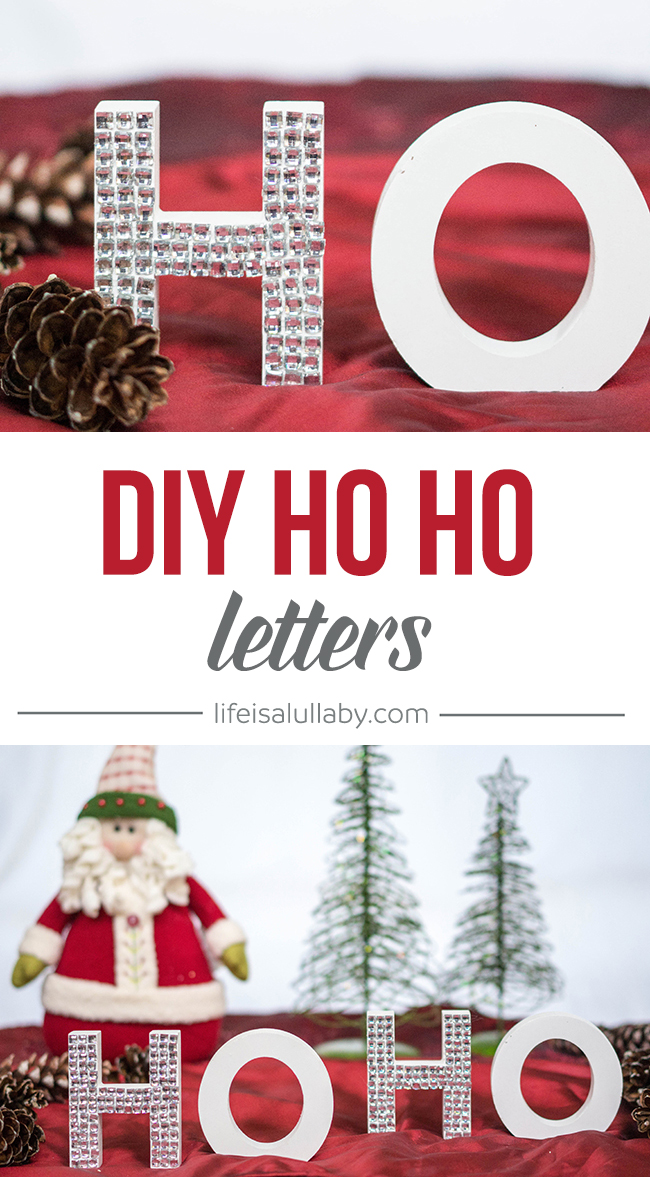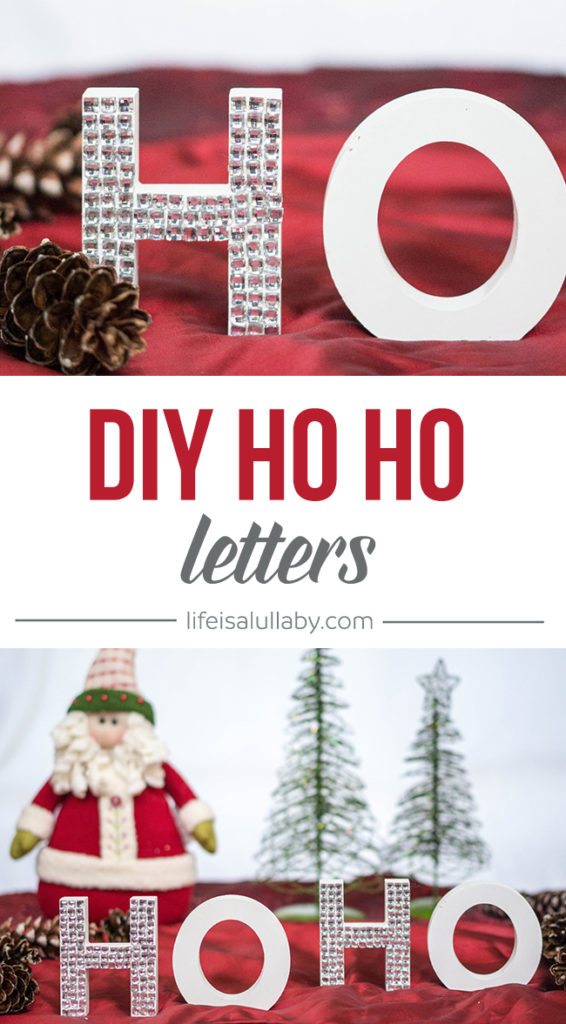 Now that the snow is falling and Halloween is over, it's time to focus on the Christmas holiday! I can say I'm not one of those people that have decorations up as soon as Halloween is done, but I'm slowly starting to get some decorations together. I hope to share with you a few fun new crafts you can do with the family starting with this one. Want to make your own really cheap DIY HO HO Christmas Letters? These letters rang me a total of $6. Here's how to make your own DIY HO HO Christmas Letters!
DIY HO HO Christmas Letters
First, you need to find the wooden letters to use. What I did was find two packages of words that included the "H" and "O" in them. They were really cheap at the dollar store (I think $2 each). But you can also buy the letters separately from Michaels and paint them white, this will cost you a bit more to do.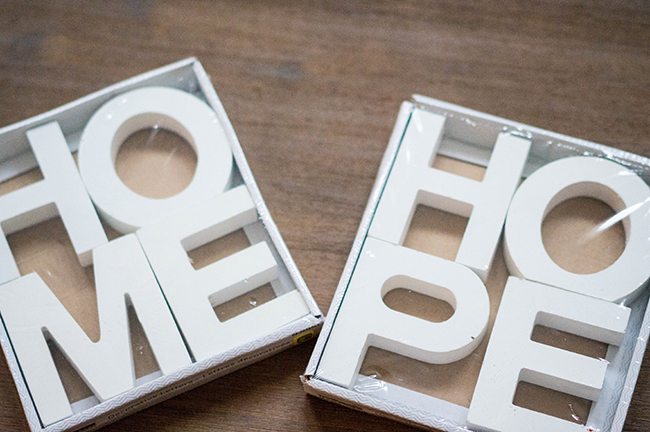 Now if only I can figure out what to do with the M, E, P, E??!
Next, I picked up some packages of glitter stickers from the Dollar Store also. These were $2 each and while I picked up a few packages, I only needed 1 package as the letters are not too large.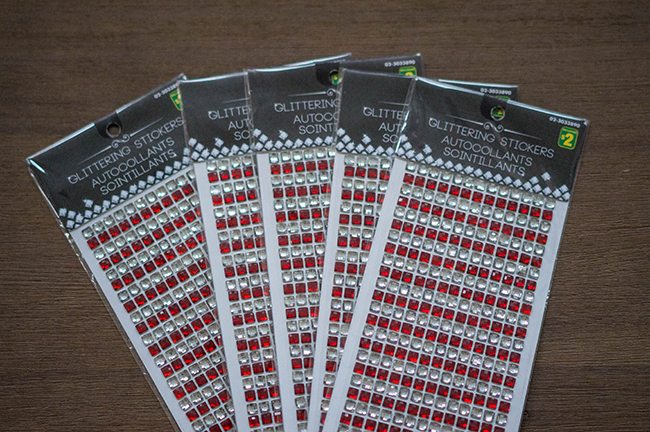 Carefully place the glitter stickers onto your letter – I wasn't too particular about placing them perfectly lined up. From afar, you won't be able to tell they aren't 100% perfect. The stickers makes them shine!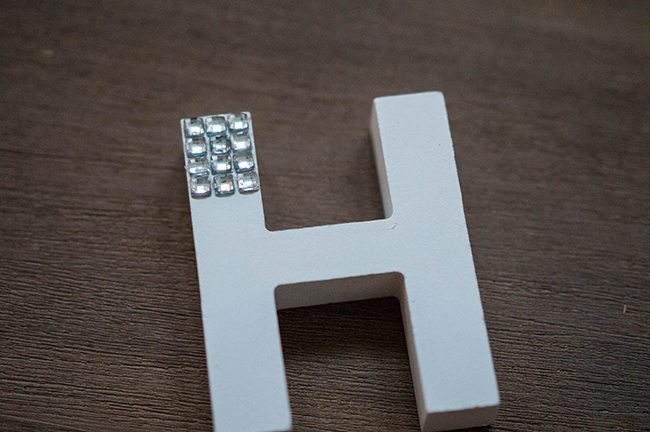 Really folks, that's all it takes to do, just keep adding the glitter stickers to the letter H until you're done, then do the other letter.
I love the way these turned out – so fun and glamorous!