How to Create an Invitation
All activities should be supervised by an adult. By using this site, you agree to our Terms of Use. This post may contain affiliate links. Read our disclosure policy here.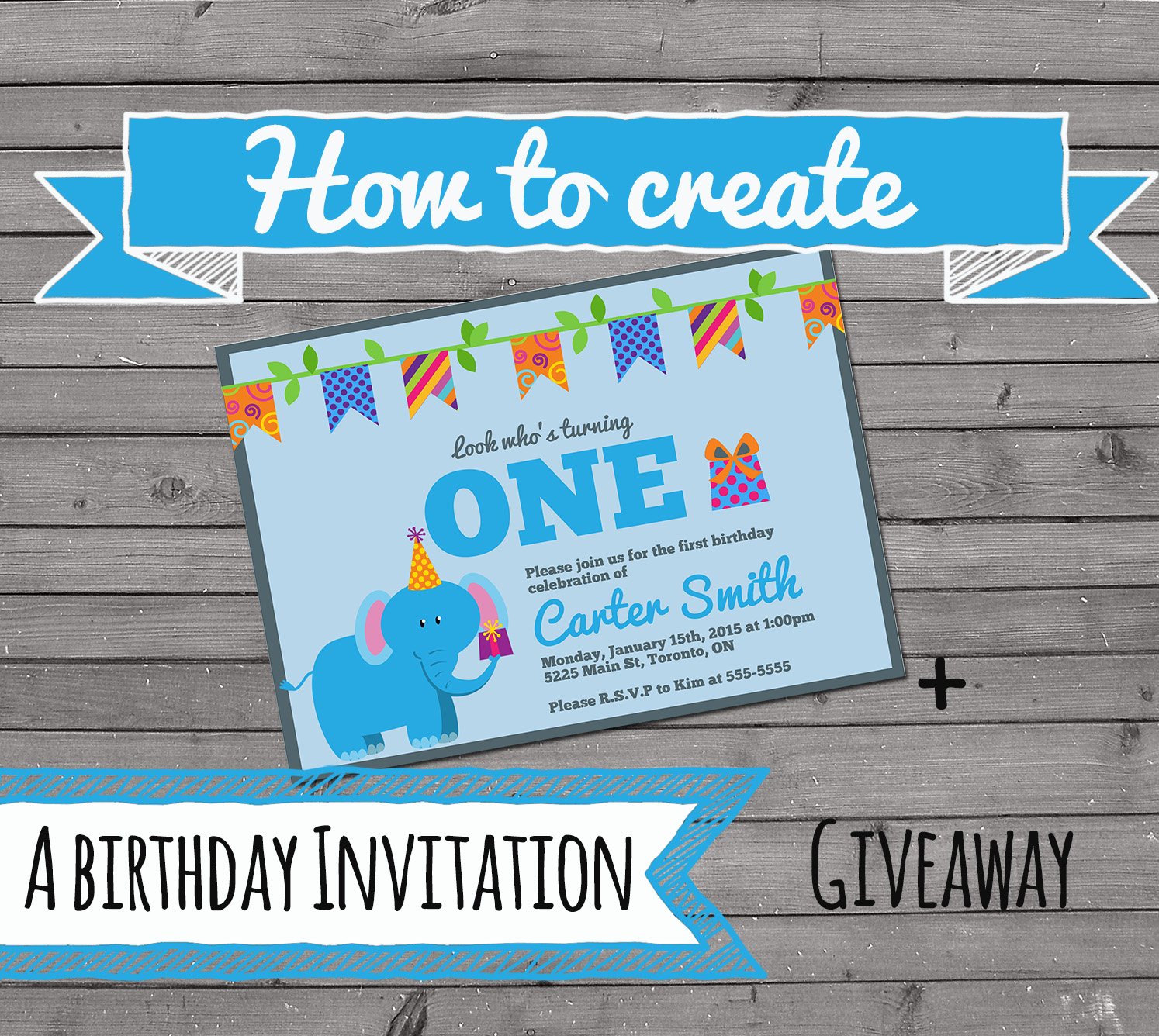 Disclosure: This post contains affiliate links
Camden just turned 6 months but I'm already thinking about his first birthday party. I absolutely love planning events. Right now I'm working on a baby shower theme for a friend which is a "This Little Piggy" theme. I will share this with you when it's completed. Since the invitations were already done for that party, I wanted to do a tutorial on how to create a birthday invitation. You can follow these same steps to create your own baby shower invitations, wedding shower invitations, birthday invitations, anything really!
1. First, you must download GIMP software if you don't have Photoshop. GIMP is basically the free version of Photoshop. Go to gimp.org and download.
2. Next, you'll want to find a set of images that you can use to create your invitation. You'll need clipart files that are ".png" if you don't want to have a white background. Png files basically let you paste over other graphics or coloured backgrounds without a white background. You can find a lot of free clipart files for personal use online. Etsy is also a great resource for great images. I found this cute animal birthday party collection for $6 from Pink Pueblo Etsy Shop. I like that I can re-use these images for crafts or to print additional stationary like cupcake toppers, thank you cards, etc. for the party.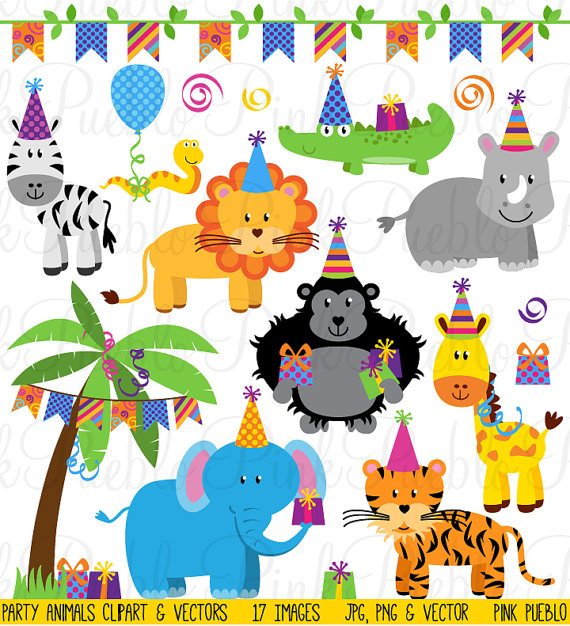 3. Open Gimp. Go to FILE> NEW. Then select the image size by changing it to inches. I've selected a 5X7 size.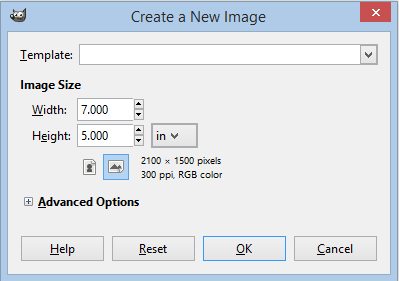 4. Choose select all and then choose the Paint bucket tool. Select the background colour you would like. I've chosen HTML notation 52656d.
5. Select the Rectangle selector tool and then create a square inside so that the outside of the square will serve as your border. Once happy re-select the paint bucket tool and colour you want inside the invitation. I've chosen b8d6ea.
6. Now paste in your graphics from your clipart package or package you found online. I like to paste in as a new layer so that if I want to delete one graphic or make an edit to one only it makes it easier. Open the clipart file in GIMP first. Then resize it to your liking by going to IMAGE > Scale Image. Once you are happy with the size, >Select ALL and then hit copy > and then go to your invite screen and EDIT> paste as > new layer.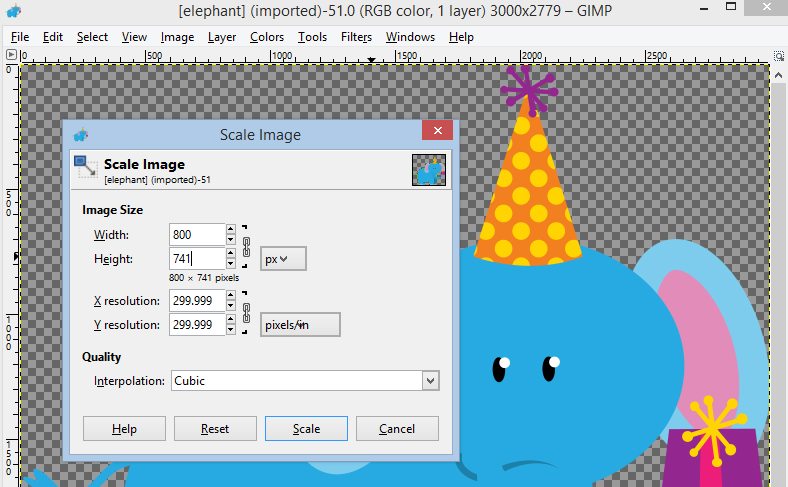 7. Once all your images are in, you can finish it off with text! I chose two fonts "Pacifico" and "Chunk Five". Both are available for free online here. I used the same colour as my border for the main text, and I pulled out the blue in the elephant for the feature text. This colour is 27aae1. You can use the Color Picker Tool to pick out colours in your clipart in order to get it to match.
Here's the final invitation!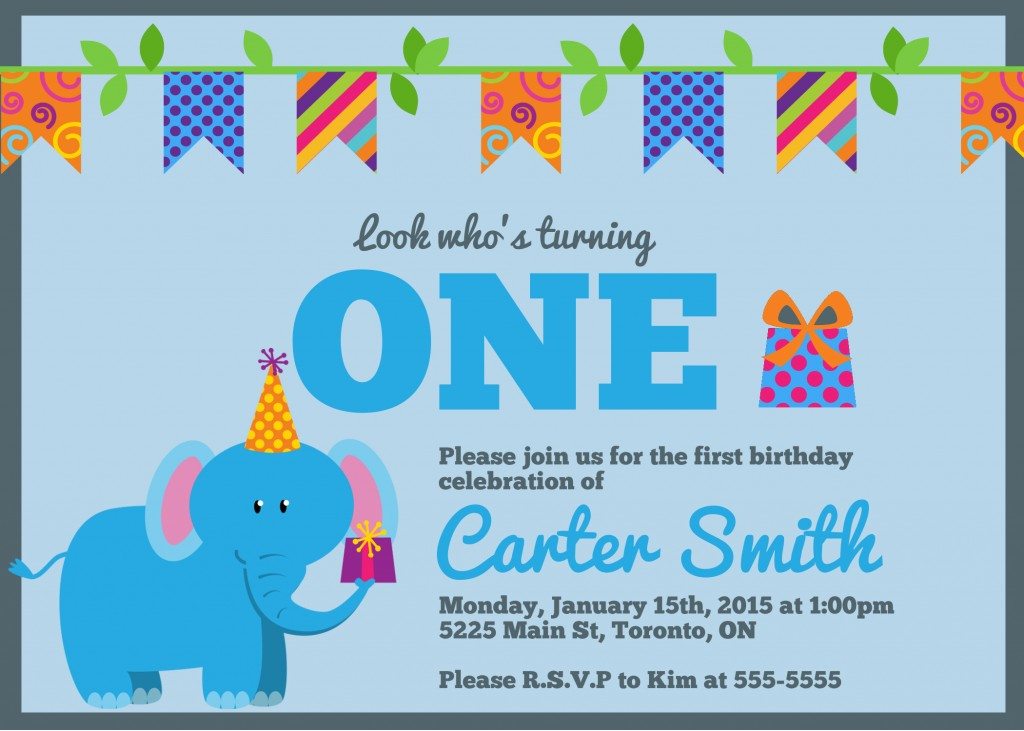 More from The Best Ideas for Kids