DIY silhouette ornaments are such a beautiful and classic way to capture memories of your kids for your holiday tree. We love how simple this Christmas Ornament Silhouette is to create and they look like you spent hours making them. Although many other DIY silhouette tutorials require Photoshop and printed photos, this one does not! You can do it all with materials that you may already have on hand.
RELATED: 25+ Salt Dough Ornaments
Christmas Ornament Silhouette
We love keepsake ornaments and this one is definitely one you'll want to give a try! We also have salt dough handprint ornaments or clay handprint ornaments if you're looking to preserve handprints. And if you want to get a little more creative with handprints, these handprint Christmas cards and Santa handprint cards make a perfect gift!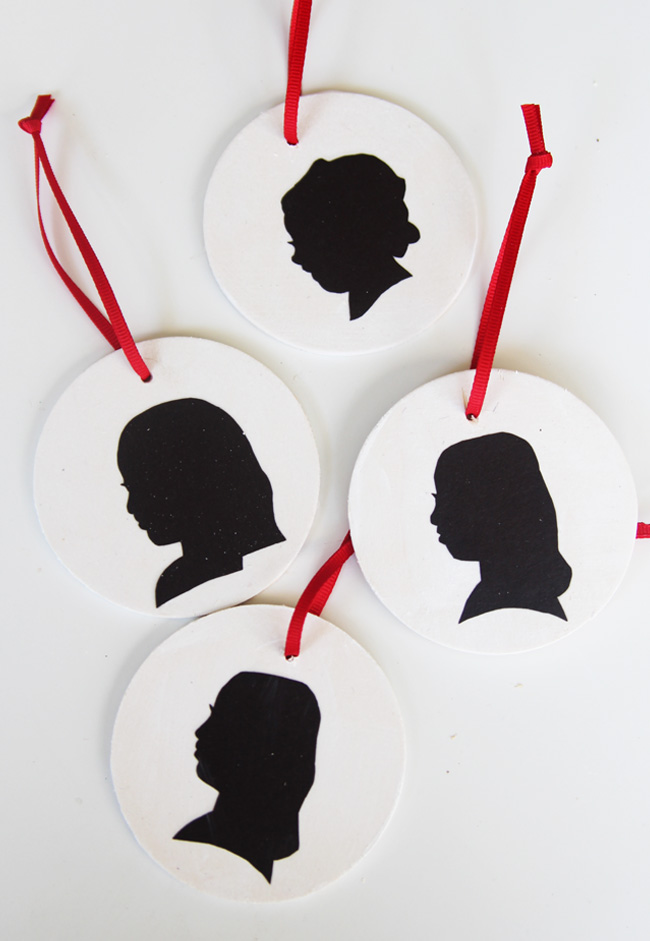 These silhouette ornaments are a beautiful gift to give to grandparents or attach to a gift. You will just love how they turn out!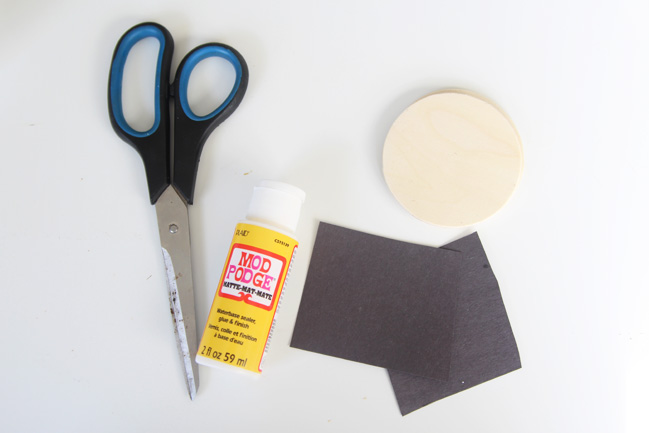 Supplies needed to make a Christmas Ornament Silhouette
Sealer – we recommend this one
Scissors
Thin white paper
Drill (adults only)
Directions to make a Christmas Ornament Silhouette
First, you will want to take a photo of your child standing in front of a window. This will create a more distinct silhouette.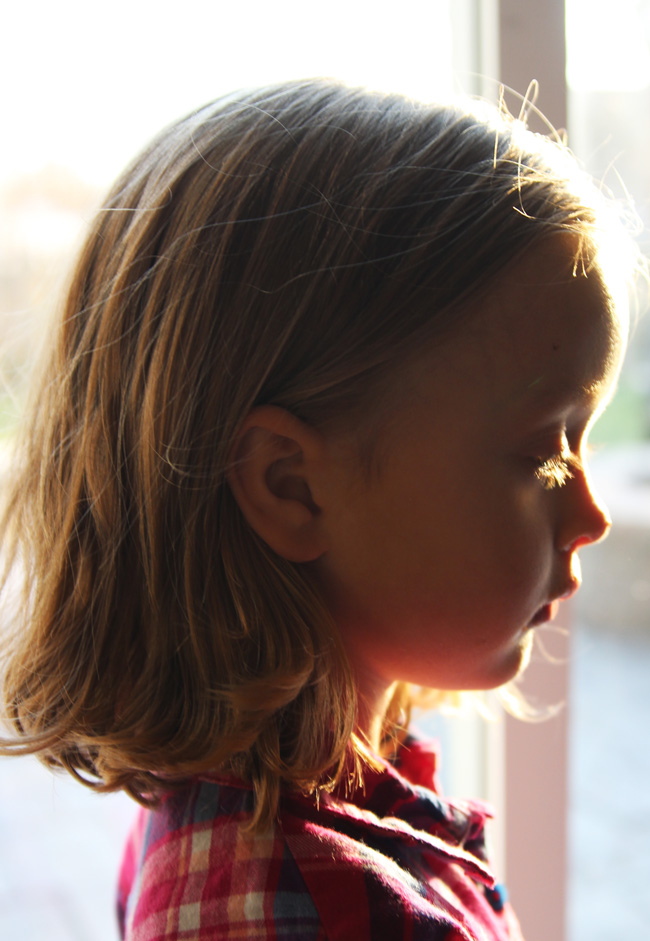 2. Upload the photo onto your computer or phone. Grab a thin piece of paper and lay it on top of your phone or computer and trace the silhouette directly onto your paper. If you would rather make an actual print of your photo, you could do that and then cut it out.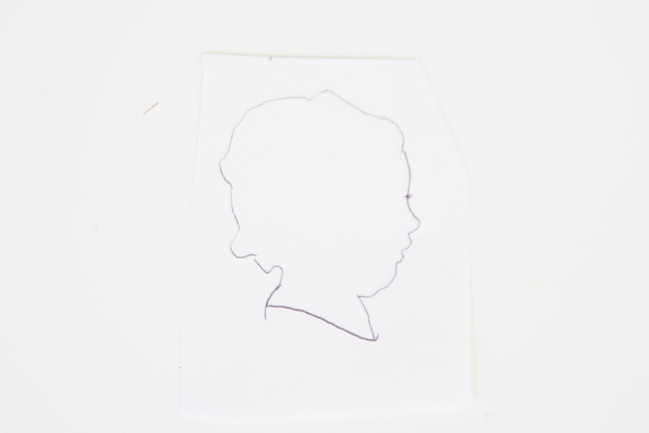 3. Cut out the silhouette and trace it onto the black paper. Cut the black silhouette out carefully.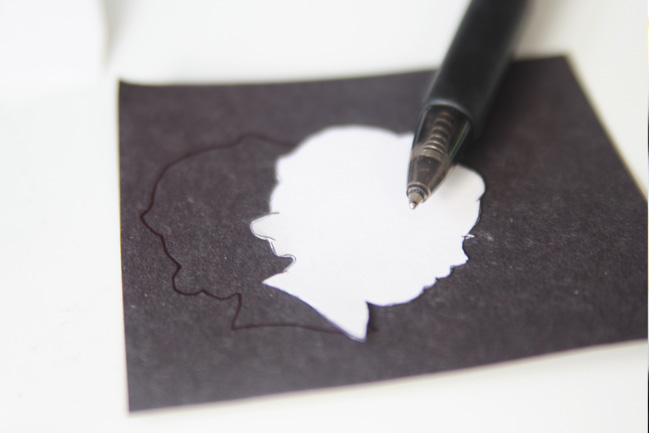 4. Drill a small hole in the top of the wooden circle. As always, adults only should do this part.
5. Paint the circle white.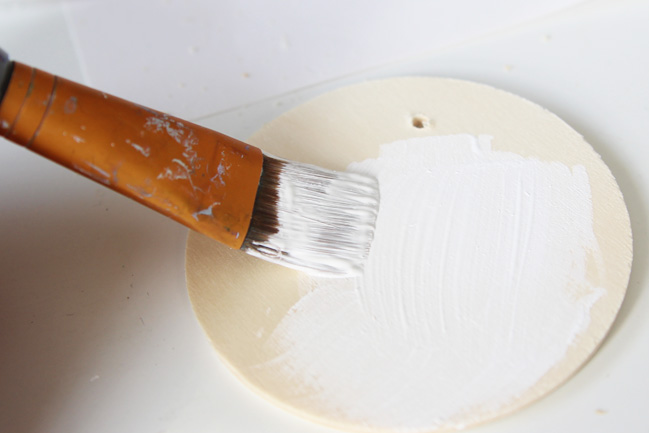 6. After the paint has dried, apply a layer of your sealer (we recommend this kind) and lay the silhouette on top, then cover with another layer of sealer.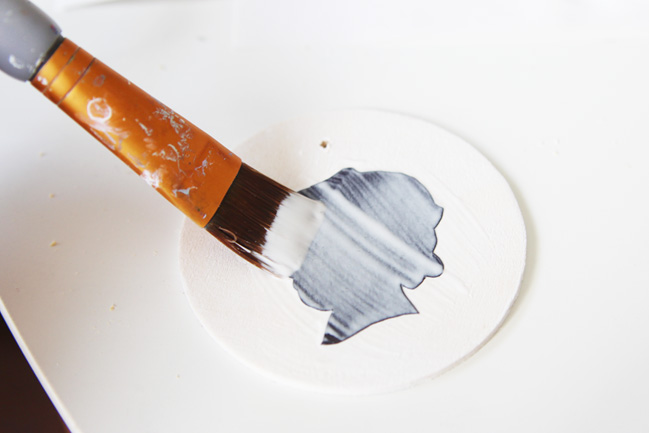 7. Allow it to fully dry before adding a ribbon to hang.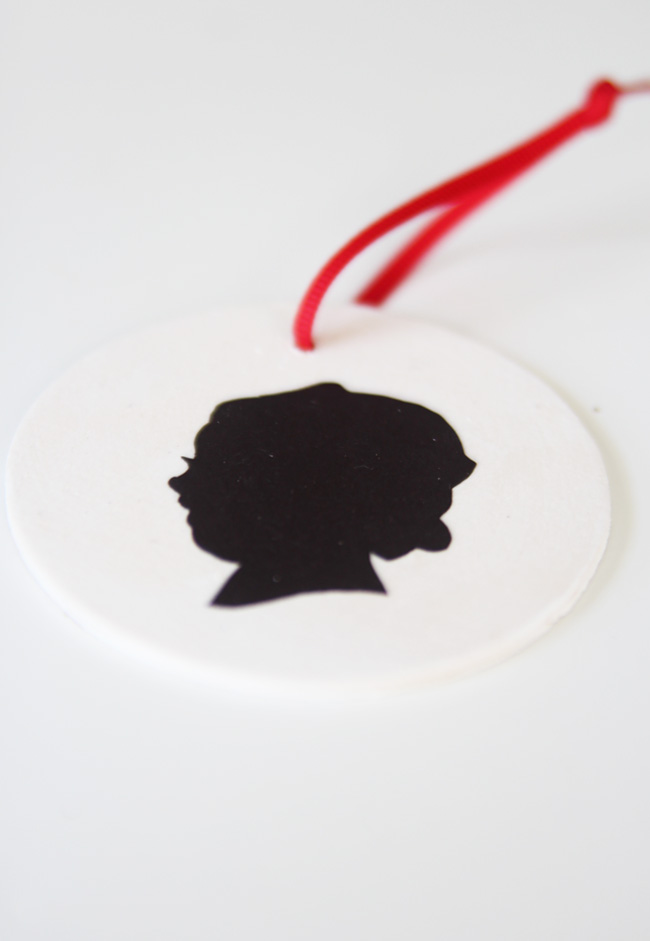 Aren't these silhouette ornaments just precious?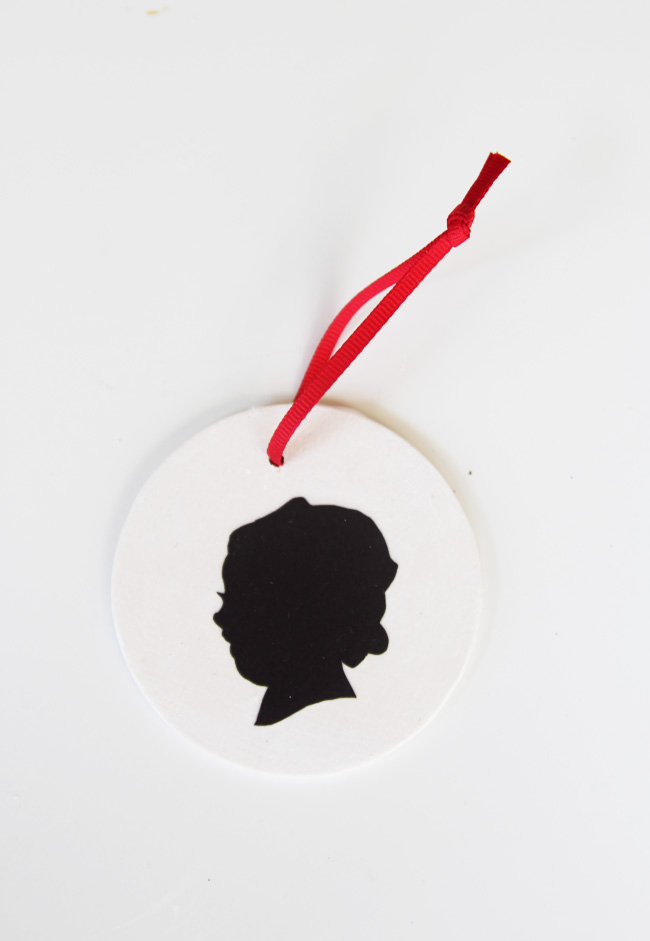 You may even want to make some every year and watch how those little silhouettes change as your kids grow!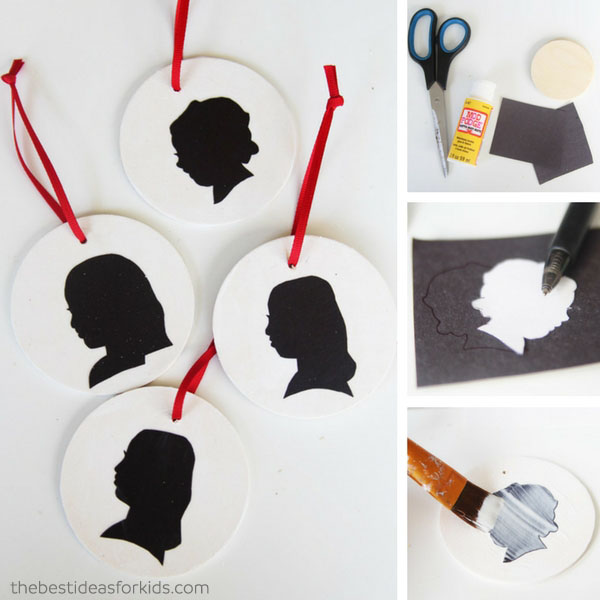 Want more keepsake ornament ideas? See 25+ Salt Dough Ornament Ideas.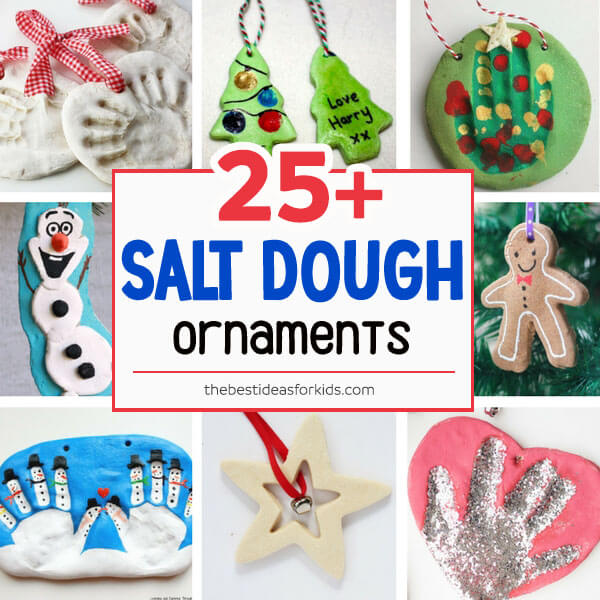 We also have lots of Christmas Craft Ideas for Kids – see over 50 of them here.