Baby Vacation Packing Tips
All activities should be supervised by an adult. By using this site, you agree to our Terms of Use. This post may contain affiliate links. Read our disclosure policy here.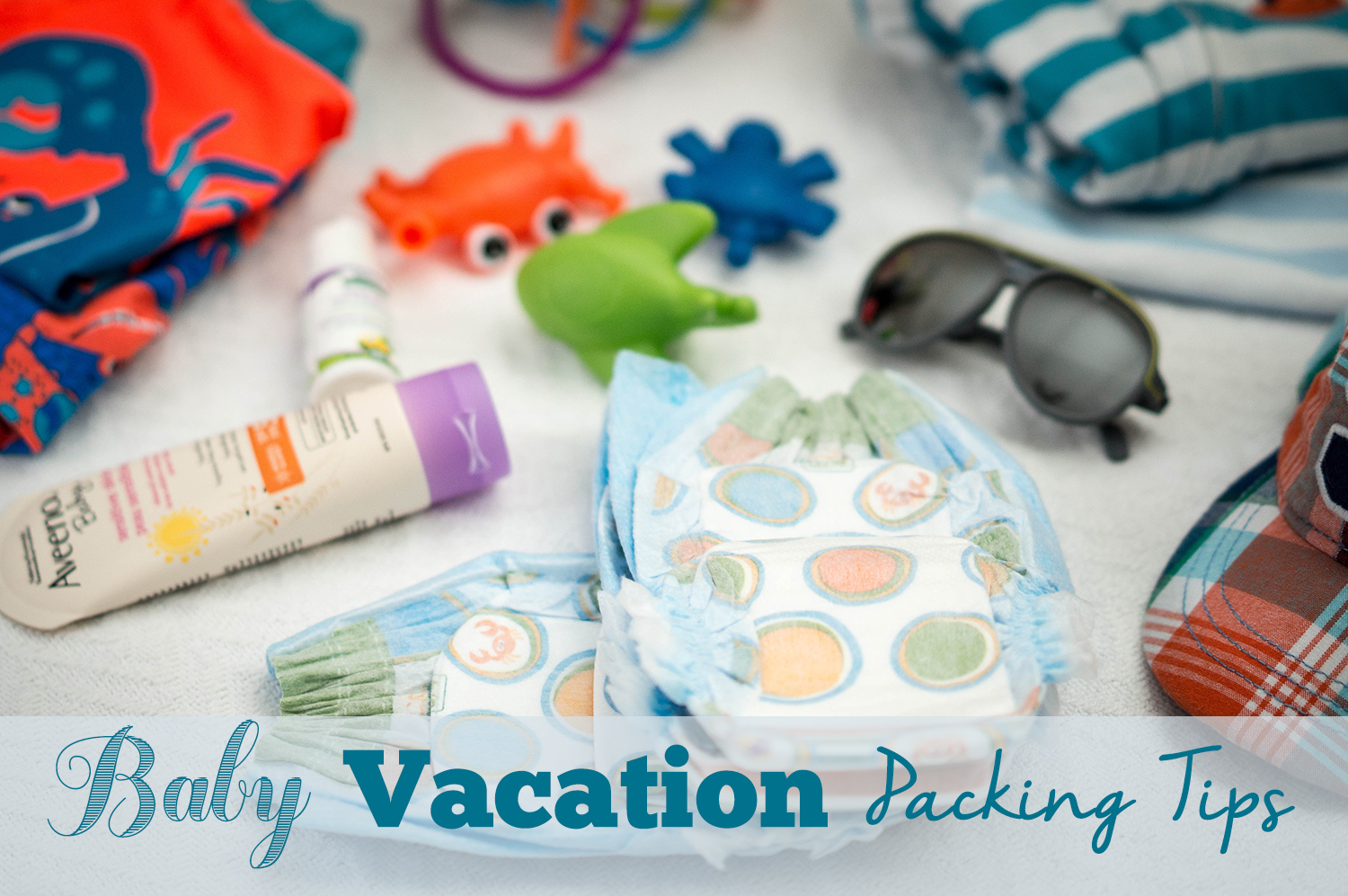 Before we had a baby, preparing to go on a trip was pretty simple. You made a list and over-packed a bajillion outfits because 'you never know' if you'd need that open toe black pair of shoes or if you'd rather have that gold sparkly sandal. And weather usually plays a big role so I always like to pack an ample amount of outfits for hotter or colder weather – just in case.
This time around, it's different. We are only going to Florida so we can easily go shopping if we need to, but now we have a baby to think about. And that baby now has a passport too!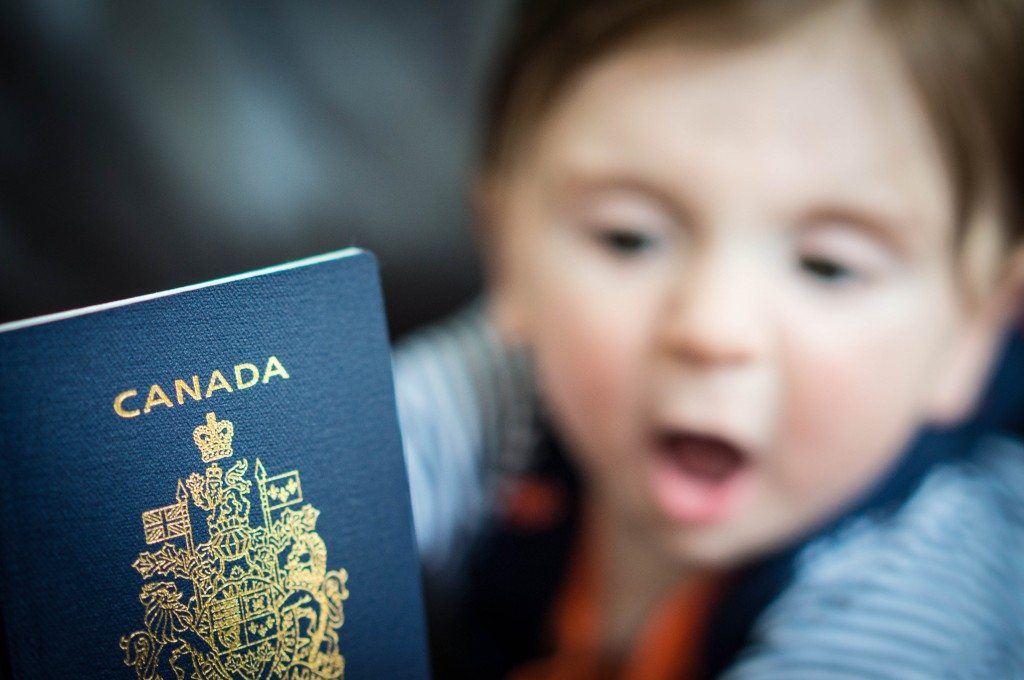 Yeah – we can legally enter the United States! I wish I could show you his passport photo – it's absolutely ridiculous. Did you know it's almost impossible for a baby to keep their mouth closed when you're trying to take a picture? Good thing Passport Canada lets that slide for the wee ones. But back to packing…
Here are some of my baby vacation packing tips: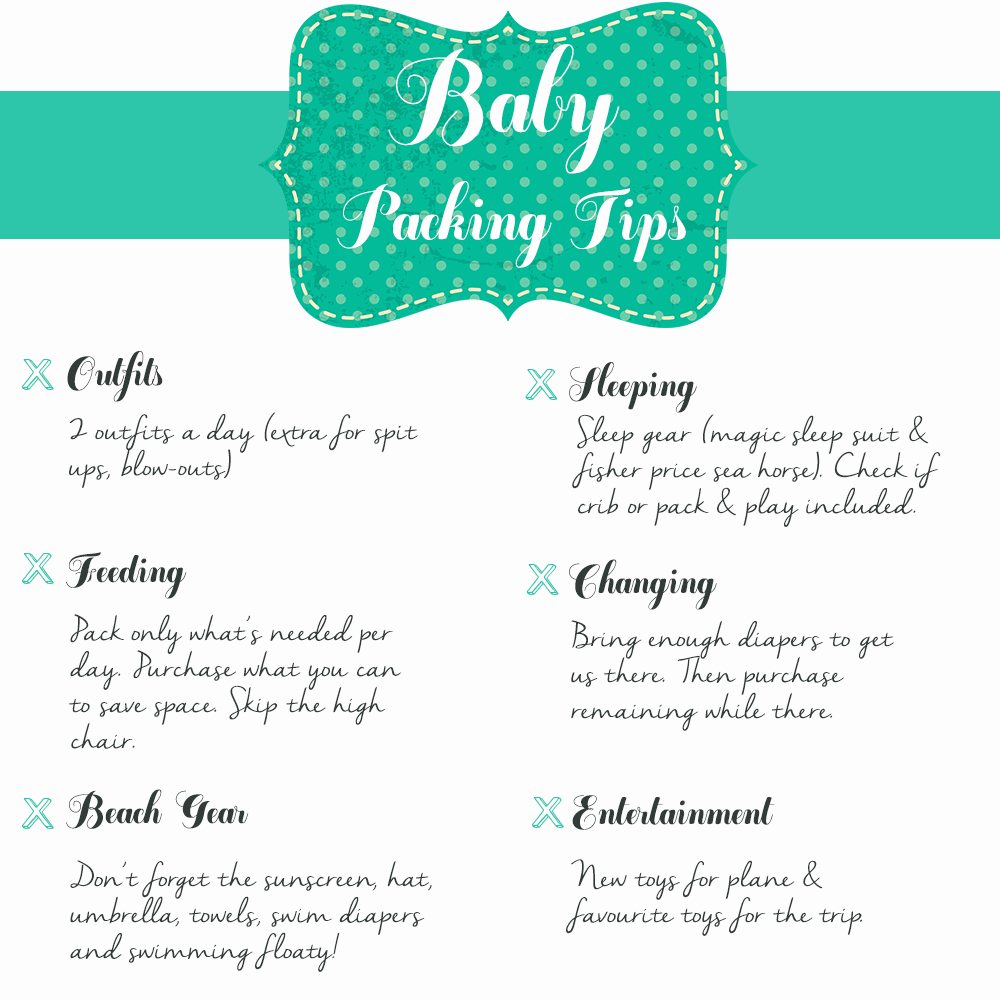 How many diapers do we pack? We're going to only pack a few and buy the rest. 
How many outfits will he need if he spits up, poops, pees on a few? I've packed two outfits a day plus a buffer for warmer clothes. 
How do we transport the stroller, car seat? Stroller & car seat in one, checked at the gate. 
What about a high-chair, pack & play? No high-chair (we'll make do) and a pack & play is already there (phewf). 
Do we bring food or do we buy it there? We decided to buy it there. 
Flying
One thing I am really grateful for is that we don't have to pack any bottles or formula. However getting him to breastfeed on the take-off and landing of the flight may prove to be a challenge. I'm not looking forward to this. I'll keep you posted on how this goes (please cross your fingers for me).
Eating & Sleeping
Camden is a very well-tempered baby. He's usually always happy and smiling unless he's tired or hungry. One thing we'll have to balance on the trip is how to manage being out sight-seeing and at the beach while still getting Camden to nap on schedule. Thankfully he is pretty good about napping in his stroller, he just needs a blanket draped over it to block out the stimulation. We will be bringing some blankets for this!
Well that's about all we've thought of or planned for. Here's hoping it goes well. I'll be sure to do a follow-up post on tips for flying and taking a vacation with a baby. I'm sure we'll have lots to learn and share.