3 Color Fun Experiments
All activities should be supervised by an adult. As an Amazon Associate I earn from qualifying purchases. This post may contain affiliate links.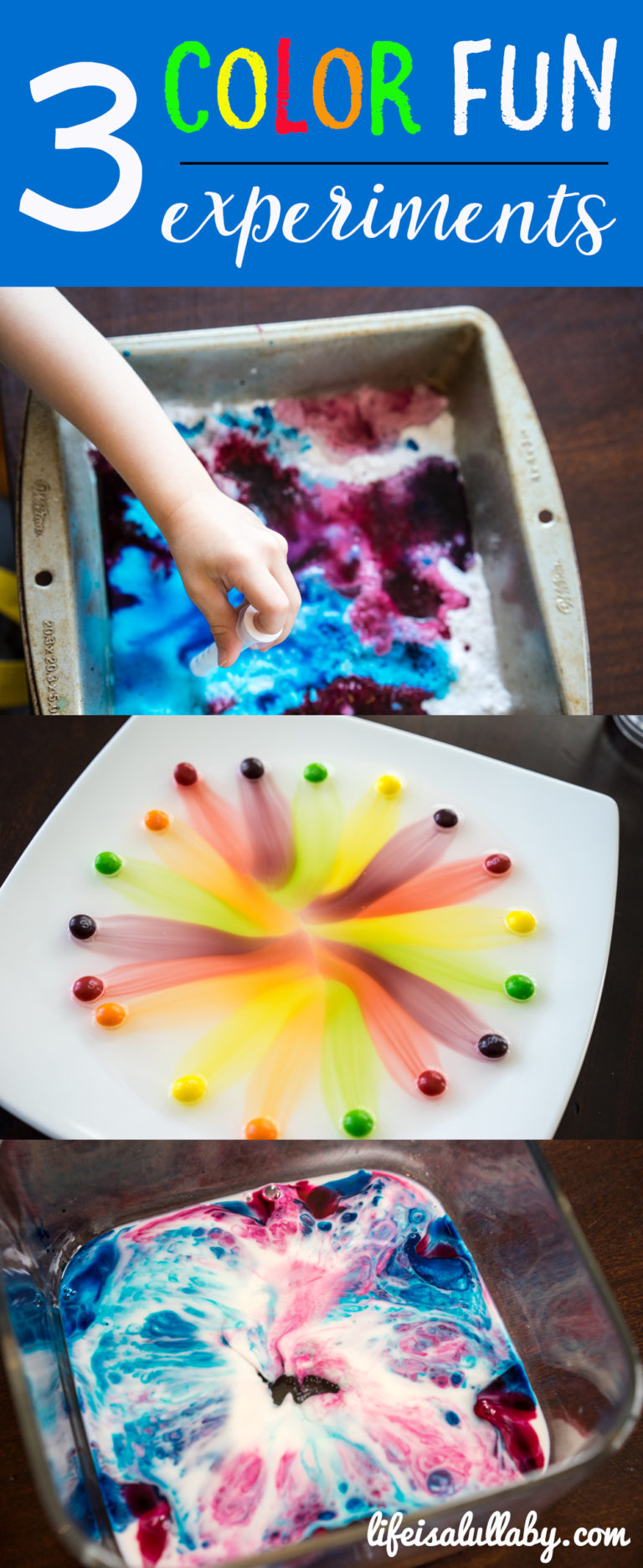 Now that I've officially started mat leave I have been searching for things to do with our toddler to keep him busy. I found 3 different experiments to do with food and items in the kitchen that have been a lot of fun!
3 Color Fun Experiments
The first one is one of my favorites. Here's what you'll need:
–Baking Soda
–Vinegar
–Food Coloring
–A deep dish to place the items in
-Some tools to drop the vinegar with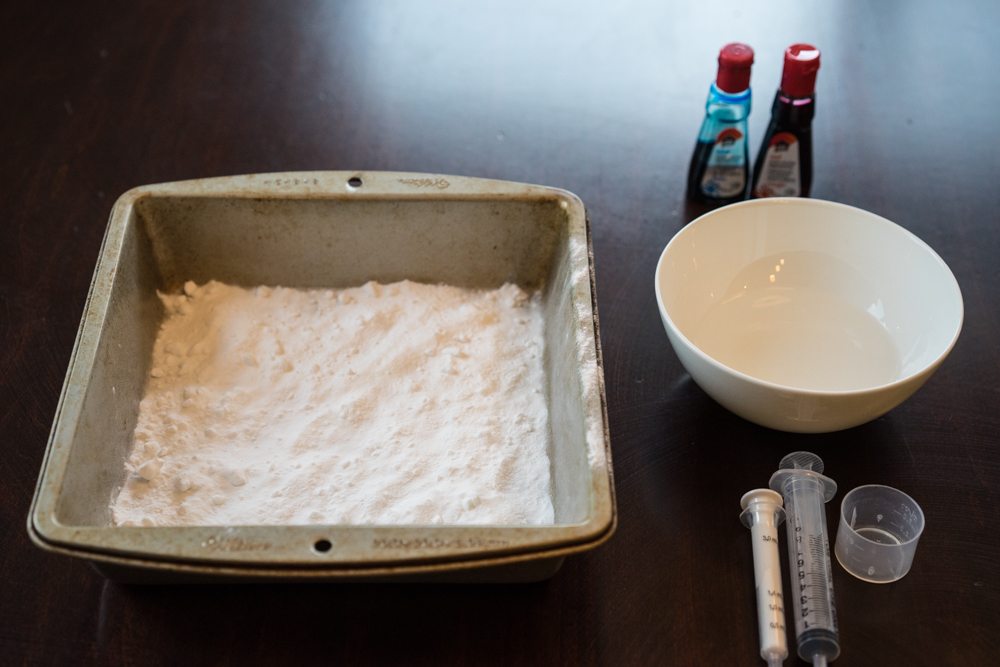 Then line the dish with the baking soda and drop some of the food coloring in: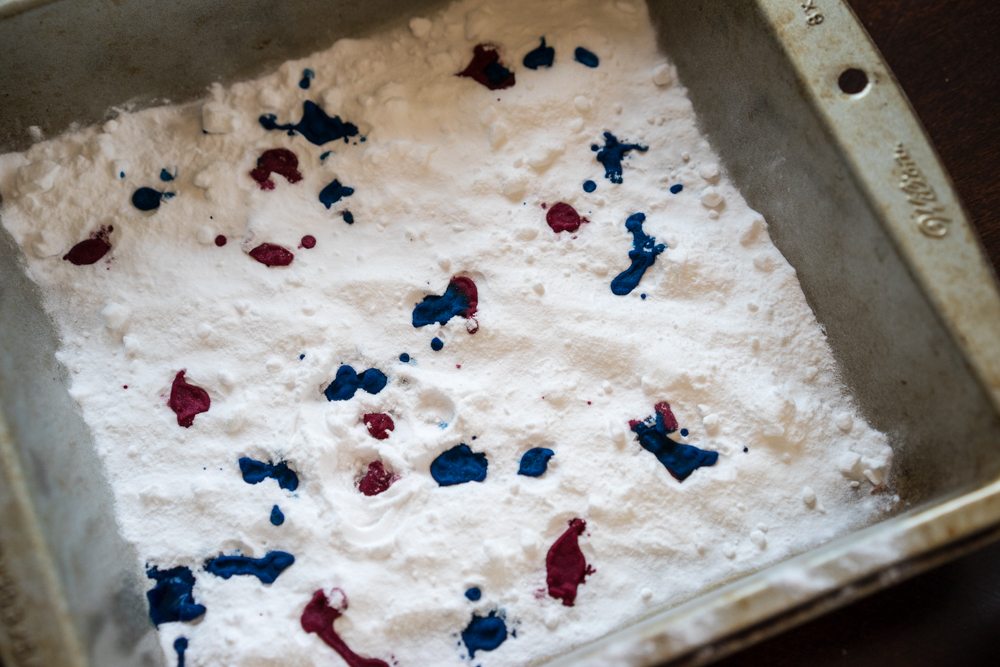 Now comes the fun! Put the vinegar in, do some large cup versions for bigger explosions and some smaller drops for smaller explosions. This one will sure be a hit with the kids!
Now click HERE for an experiment using SKITTLES!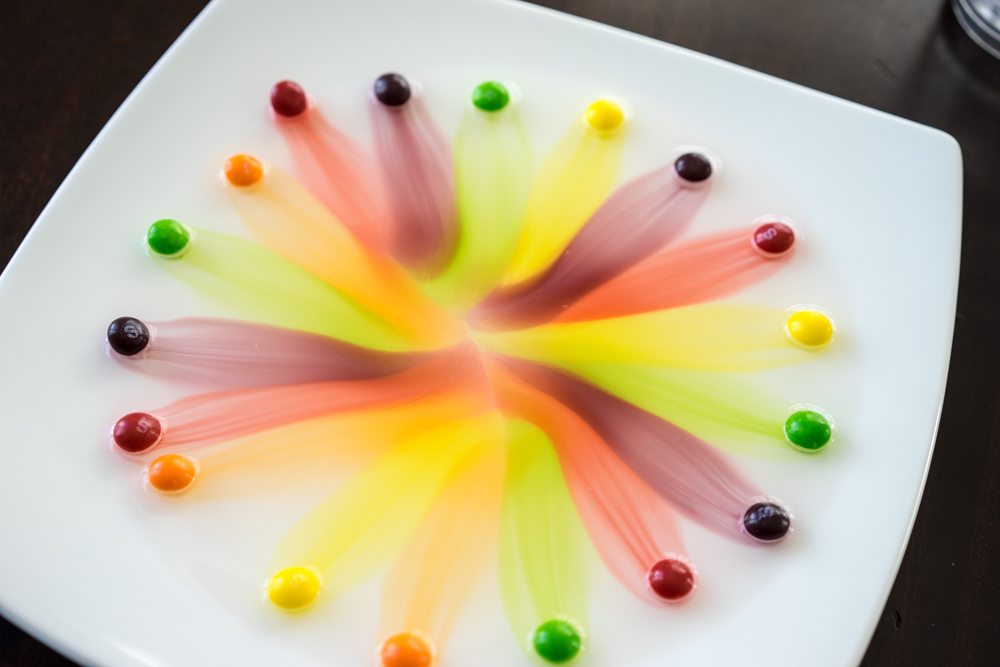 More from The Best Ideas for Kids